Here's a little about Tammy...a story about moving from Los Angeles to Boston, discovering whisky, and becoming a food blogger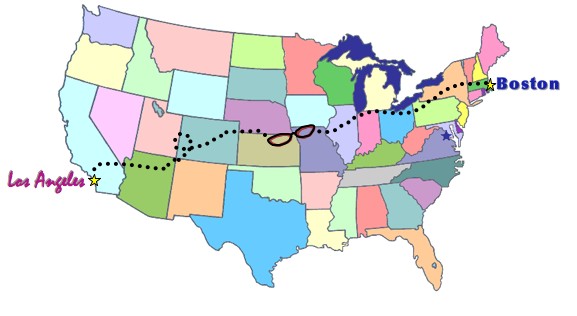 Becoming a food blogger
Not too long ago my husband and I moved to Boston from Southern California, and my history-teacher-father's-daughter's heart went pitter-patter with wonder. Here was HISTORY, in the streets, in the buildings, in the harbor.
In Los Angeles, something from the 1940's is considered old, and new buildings and tract homes abound. But here in Boston, towns are almost 400 years old! A bridge built in the early 1900's is considered relatively new!
I wrote a separate blog about my first days and months in Boston called "The Adventure Continues...A Cali girl's exploits in Boston. Check it out if you want to know more...
Uhmmm...sorry, got carried away a bit. Back to the "about the author" portion of our program...my first and foremost job title is that of mom to my two (now-grown) daughters, but I've also worked as an aerospace engineer, website developer, artist, and most recently preschool teacher and personal chef.
My fascination with baking came through my love of science and the magic of bringing together disparate ingredients that produce something yummy.
I have cooked for my family for over 30 years, and in 2010 I went to culinary school at the Art Institute to learn to cook and teach Culinary Arts. An unfortunate back injury sidelined that career, but culinary school did give me much more confidence to experiment with cooking and baking.
By tweaking recipes to my food preferences (healthier preparations using wholesome ingredients), I took on more and more items that I wanted to make instead of buy. I could trust the products I made and my family didn't have to be subjected to additives or preservatives that really don't have a place in our diet. (Goodness...get off the soapbox and back on point!).
Bottom line: coupled with my appreciation of scotches and bourbons, I love to bake stuff, jot down my whisky tasting thoughts, and share my knowledge with family and friends, and now you, too!
Let's talk, or at least tag...
I've now been able to marry my love of cooking and baking with my appreciation of scotch...I've started creating food pairings at whisky tasting events! I love the creativity involved in matching or contrasting the flavor profile of a specific drink with that of a little snack.
Contact me if you'd like more information or have a tasting event you want jazzed up with yummy treats, or if you just have a question or comment...the more back and forth we have, the better!
Did you try a recipe? Have a wee dram of a scotch, whiskey, or bourbon I reviewed? Please share with the world on your social media outlets, tag me at @scotch_scones (on Instagram, Pinterest, and Twitter) or @scotchandsconesblog (on Facebook), and use the hashtag #scotchandsconesblog. I can't wait to see your pictures!
Slainté! L'chaim! Cheers!
Tammy
I am a participant in the Amazon Services LLC Associates Program, an affiliate advertising program designed to provide a means for me to earn fees by linking to Amazon.com and affiliated sites. When you use a link from my site to place an order with Amazon, it still helps me without an additional cost to you even if you don't get the product I'm recommending. Thanks for helping me!