Get inspired by the STARZ TV show Outlander and learn about whisky tasting through a Laphroaig Single Malt Scotch lineup
I am a new scotch whisky drinker, and I'm learning about scotch.
Having developed a taste (and apparently a tolerance) for alcohol at a relatively late age (early 40s), I went from the sweet to dry white and red wines, then sweet to straight gin and vodka drinks, including perhaps a margarita or two.
But I only started trying scotch in September of 2015 after discovering (and then getting completely obsessed by) a little TV show on STARZ called Outlander.
Let me explain...
Outlander started it all
Outlander is a show about a married, time-traveling WWII nurse from 1945 thrown back to 1743 in Scotland where she meets a dashing Highland warrior just before the Jacobite Rebellion of 1745. Actually, Outlander is a whole series of books and novellas by Diana Gabaldon, the first volume published back in 1992.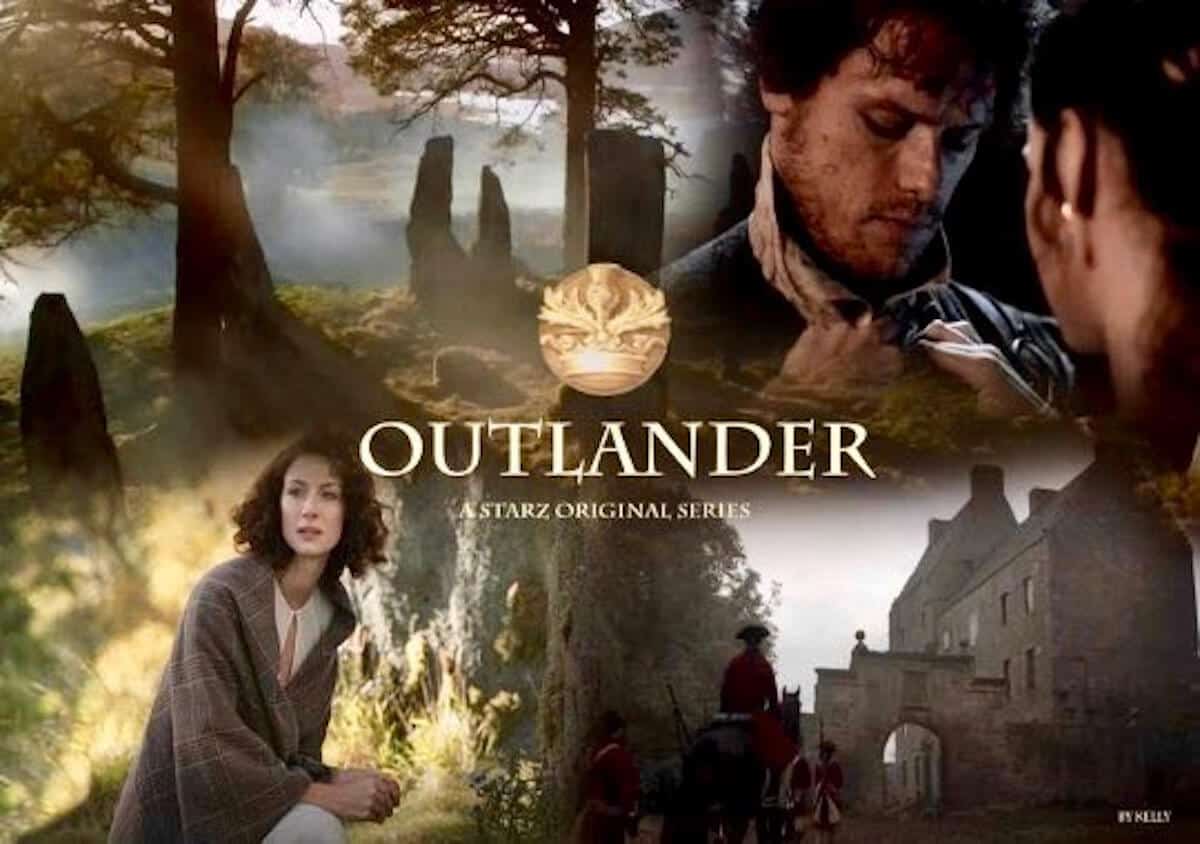 I have no idea how this series passed under my radar for so long...my only explanation is that I had 2 young daughters at the time, and the Harry Potter series was very big in my house.
This show, now in its 3rd season, captivated me on many levels.
There's the sci-fi time-traveling aspect, the history of Scotland (what was it that happened in 18th century Scotland that was so important anyway?). And to spice things up a bit, a sexy romance with an incredibly handsome leading man and gorgeous leading lady.
Having inadvertently fallen down the rabbit hole, I watched the entire first season, read all the books, discovered an online book club and various Facebook groups, started listening to the English History podcasts, and going to the New Hampshire Highland Games and Festival (another perk of living in Boston).
It was at this last event that I tasted single malt scotch for the first time.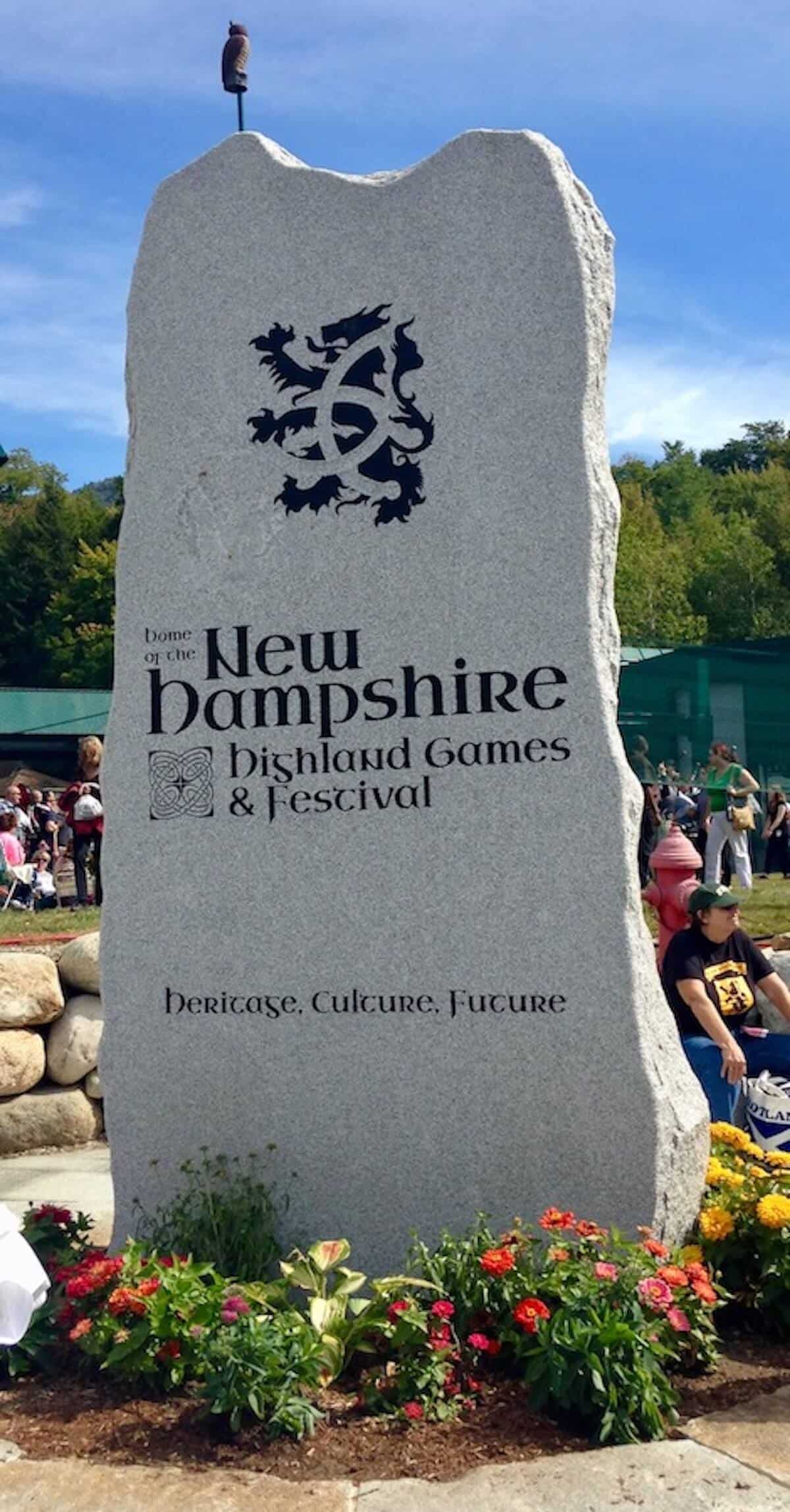 Finding out that I like scotch
Because I had become so obsessed with Scotland and Outlander, and on the show the people were always having a dram or two, I wanted to try scotch and like it
Being a fangirl can be tough.
There was a tasting from the Laphroaig distillery at the first Highland Games that I went to. Simon Brooking, Laphroaig's US Whisky Ambassador, gave a wonderful presentation of the history of the distillery and details about each of the 4 bottles we were tasting.
They were big, smoky, peaty...and I loved it.
I admit now that I probably started in the deep end of the whisky pool after only drinking wine and vodka up to that time, but that's the point. There was flavor by the bottleful, and like wine, each distillery and each bottling carried its own charms.
I was hooked, and happy to be so.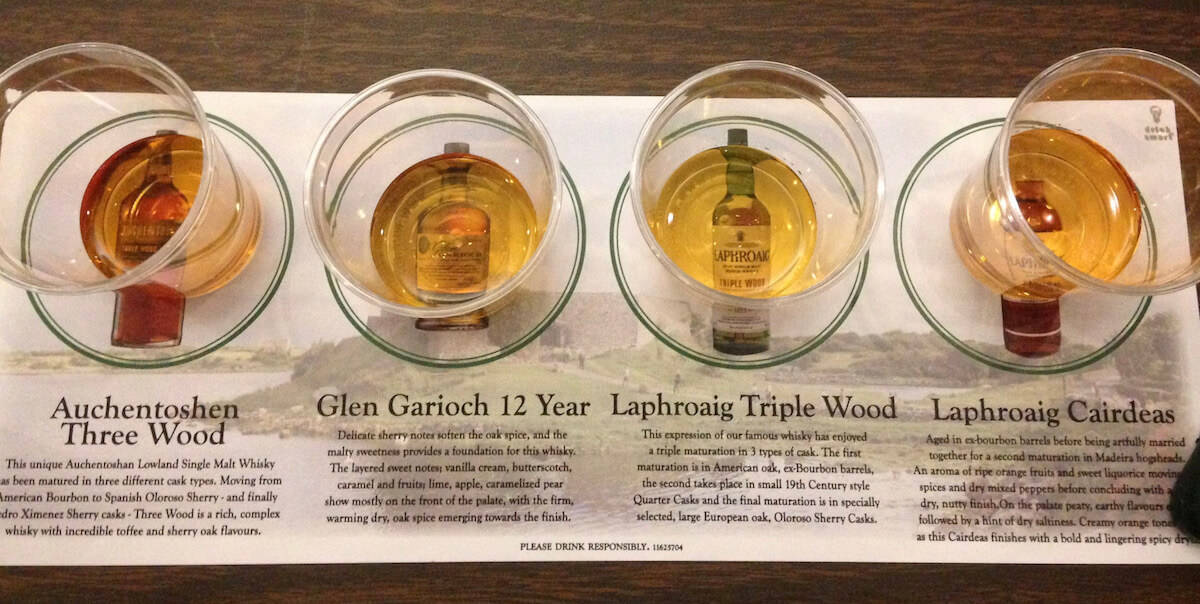 Learning about scotch
After that first tasting, I started collecting notes as I tasted whisky and bourbon at restaurants, airports, and friends' houses because I wanted to remember what I liked and what I didn't.
And then...the notes disappeared.
My 6 year old MacBookPro had started having hard drive issues, and eventually got so corrupted that, unbeknownst to me, the Notes app started writing over existing files.
After my laptop crashed, I was unable to recover those corrupted files, so over a year's worth of notes were gone. ** SIGH **
Ok, the reason for this website (finally!).
I love to learn, and learning can be a communal event (that's why tastings are so popular and fun). As I continue to try new and favorite single malt scotches, whiskeys, and bourbons, I'm going to write up my observations and share them with you.
So without further ado, here's my first entry...
Ok, just kidding, there's a little more ado.
You might be wondering why my website is called Scotch & Scones. What's this about scones?!? I'll explain why I love to bake another time.
This introduction has gone on long enough...
To the scotch...
Gordon's Fine Wines and Liquors DTX, 39 Temple St, Boston, MA is a wonderful wine and spirits shop located across from Boston Common (DTX stands for Downtown Crossing, just so you know).
They have weekly Whisky Wednesday tastings, and the staff, led by Ken Gordon, are friendly and knowledgeable.
I've been going to these events on and off for a couple of months, only having discovered it last Fall (alas, those early notes are gone, but we must soldier on...). There are even "regulars" that I've started to recognize and learn from.
Here are the notes from that tasting...
Laphroaig Single Malt Scotch
Laphraoig is one of the oldest distilleries in Scotland, started (officially) in 1815.
It's located on the isle of Islay (pronounced "eye-la", meaning island. Yes, it's the isle of island) on the southernmost island of the Inner Hebrides of Scotland, north of the Irish coast.
There's a strong ocean influence on the peat in the region, so when the malted barley is smoked, it's a heavy iodine-peat that inhabits the mash.
Of course, the different whisky will have different flavor profiles. These can be based on the amount of smoking that occurs, the type of cask and time in casks used to age the whisky, and grains used in the wort.
All these factors and more lend various characteristics to each expression.
Laphraoig Whisky Tasting
At Gordon's DTX, presented by Simon Brooking (yes, the US Whisky Ambassador, himself!), January 13, 2017
Laphroaig Select
40%ABV
Finished in bourbon and sherry casks

Tasting Notes
Taste: soft peat, smooth, not spicy
Laphroaig Triple Wood
48%ABV
Aged in American Oak ex-bourbon barrels, then 19th century Quarter Casks, and finally in Oloroso Sherry casks
Tasting Notes
Taste: peatier, a little briny, smoke lingers, some spice
Laphroaig Cairdeas 2016
51.6%ABV
Finished in bourbon and Madeira casks

Tasting Notes
Nose: fruity

Taste: some peat and smoke, creamy, smooth and accessible, big finish

Comments: accessible price, my favorite! (This one I bought, and Simon was kind enough to autograph the bottle for me)
Laphroaig Lore
43%ABV
Designed to represent all of Laphraoig's flavors: smoky, peaty, floral, spicy, sweet, dry

Tasting Notes
Taste: classic flavor profile

Comments: Very good, but most expensive of the flight (champagne taste, beer budget...), a favorite of Sam Heughan (Outlander's star)!
Laphroaig 10yr Cask Strength
Tasting Notes
Taste: Big, bold, smoke, peat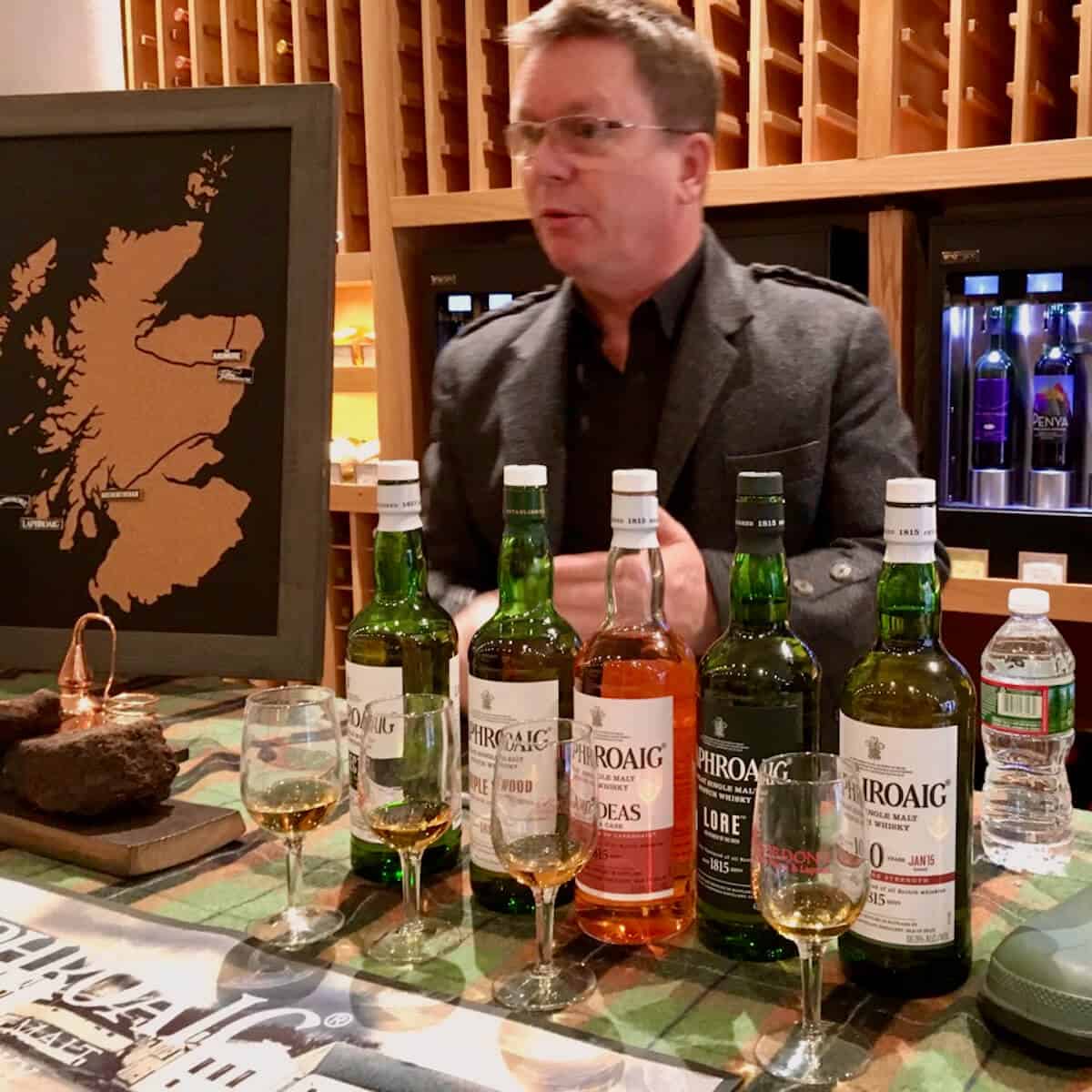 Questions asked and answered
Here are some questions you might have...
How can I learn about scotch?
The best way to learn is to try it! Find a local liquor retailer or whisky club in your area and see if they hold tastings. Scotch may be too strong at first, but just keep an open mind and take a sip. You might be surprised as to want you like!
How can a beginner drink scotch?
If the strength of the whisky is too sharp at first, putting in a few drops of water will help to soften the alcohol content and allow you to experience the flavors. You can always add more water, a little at a time, until it's right for you.
What to I look for when I'm tasting whisky?
Scotch, whiskey, bourbon, tequila, most any spirit really, will have unique characteristics. Tasters take note of 3 main areas, the nose (the aromas of the spirits as they leach from the liquid), the taste (the initial flavors that the spirit imparts), and the finish (the flavors that are left lingering on the tongue). Everyone has a unique palate, so what you taste and smell will be different than me. It takes a little practice to be able to put words to flavors, but paying attention as you sip is the best way to start.
One last note...
When I took these tasting I wasn't planning to write about them. I'll be taking better tasting notes as I continue to gain experience and adjectives.
Here's to a long and happy blogging/reading relationship!
Slainté! L'chaim! Cheers!
Tammy