Tasting Clan Fraser Reserve, a new expression from Clan Fraser Whisky, just in time for the Outlander Season 4 finale & the start of Droughtlander.
 Getting through Droughtlander
So the latest season of my favorite TV show, Outlander, just ended…it seems just yesterday I was making the Southern Brown Sugar Pie for the premiere party. There are only 13 episodes per season, and the time between the seasons (what we fans call "Droughtlander") seems interminable (the last Droughtlander was 18 months!). We are a resourceful and chatty lot, us fans…there are numerous websites and Facebook groups devoted to Outlander where we can all commiserate together, discussing various aspects of the show and the book series upon which it's based.
[Side note: if you're unsure of what Outlander is about (and why I talk about it so frequently), pop over here for a quick intro]
I've mentioned before that I write for one such group, Outlander Cast, a monthly post called How They Made It where I discuss the food and drink related to the two time periods and various settings of the show/book series (the first post was about baking sourdough bread). You also might remember when I tasted a scotch directly related the Outlander...Clan Fraser Whisky. This is a blended scotch whisky that I can't get in the US (I've been trying ever since I posted that review!), so I can only impose on the generous nature of friends traveling to Scotland to bring me back a bottle. Luckily a friend was willing to bring me one, and even better, there was a new expression from which to choose…Clan Fraser Reserve. It's Clan Fraser Whisky revisited with "a third more malt content and more time in the cask," according to the website. It was like visiting an old friend.
How does it taste? Glad you asked!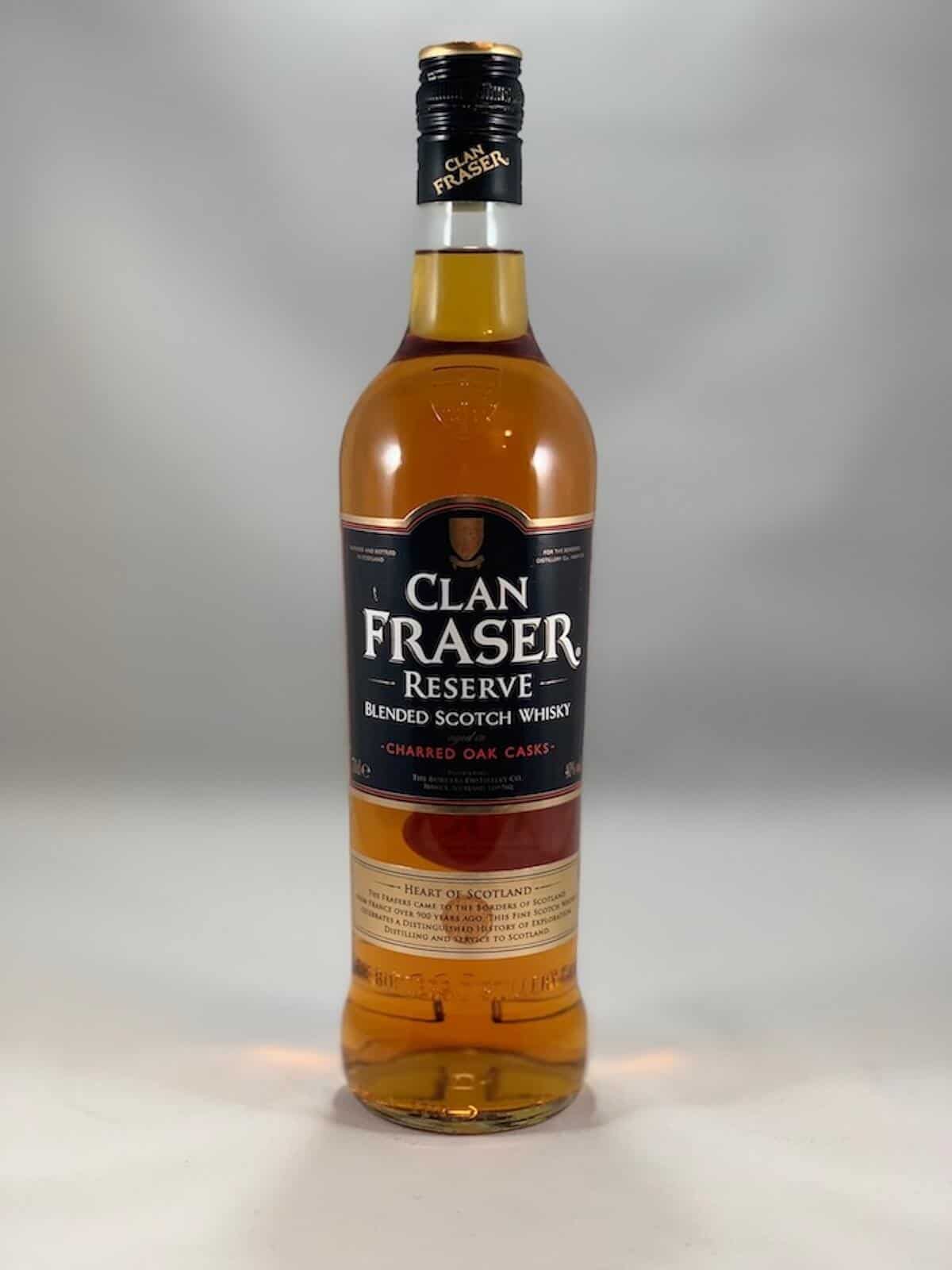 Clan Fraser Reserve Blended Scotch Whisky
Tasted for the Finale of Outlander Season 4, January 30, 2019

Clan Fraser Reserve
40%ABV, Highland blend, aged in charred oak casks
Tasting Notes
Nose: soft nose, hint of charred wood, green wood, dark brown sugar, lightly lemony, cooked fruit in the back

Taste: starts caramel sweet, then hits of wood smoke, cloves, ginger, ripe plums

Finish: the campfire smoke lingers, then replaced with fading cinnamon

Comments: lots going on here, like a quick trip from a mountain campfire to a bakery kitchen; with water: nose has more brown sugar, the taste has less smoke but the char remains, brown sugar and peppermint, campfire is muted to bring out more plums and spice cake that lingers warm and pleasant
My first Droughtlander post went up on Outlander Cast this week where I gave my readers a brief scotch primer and tasted three whisky expressions loosely based on the show, Glenfarclas 12yr, Clan Fraser Reserve, and Laphroaig Lore. Head on over if you're the least bit curious.
I'm glad I have fellow nerdy fans like me who I can geek out with over a TV show. And I'm glad that Outlander led me to the path of enjoying scotch and writing about it for you!
Slainté! L'chaim! Cheers!
Tammy