Do you love ice cream? Share the love with family and friends with a fun ice cream party. You'll find some clever suggestions here to get you started planning the perfect party!
Note: This article is sponsored by Cosmic Bliss Creamy Organic Ice Cream, and was written by Katie Meyers
Eating ice cream is fun. Having an ice cream party with family and friends takes that fun to the next level. If you're looking for ice cream party ideas, you're in the right place!
Jump to:
Offer Ice Cream Flavor Choices
It's a given that an ice cream party (aka ice cream social) needs ice cream. What flavors would you consider as essential to serve at your party? Here are some popular ice cream flavors:
Chocolate
Strawberry
Butter Pecan
Chocolate Chip Cookie Dough
Cookies n' Cream
Coffee
Chocolate Chip
Pistachio
Neapolitan
Cake Batter
Butterscotch
Chocolate Peanut Butter
Moose Tracks
Strawberry Cheesecake
Cotton Candy
Bubble Gum
Banana
Doesn't that just make your mouth water when you think about each flavor? It's great to offer an assortment of flavors that your guests can choose from.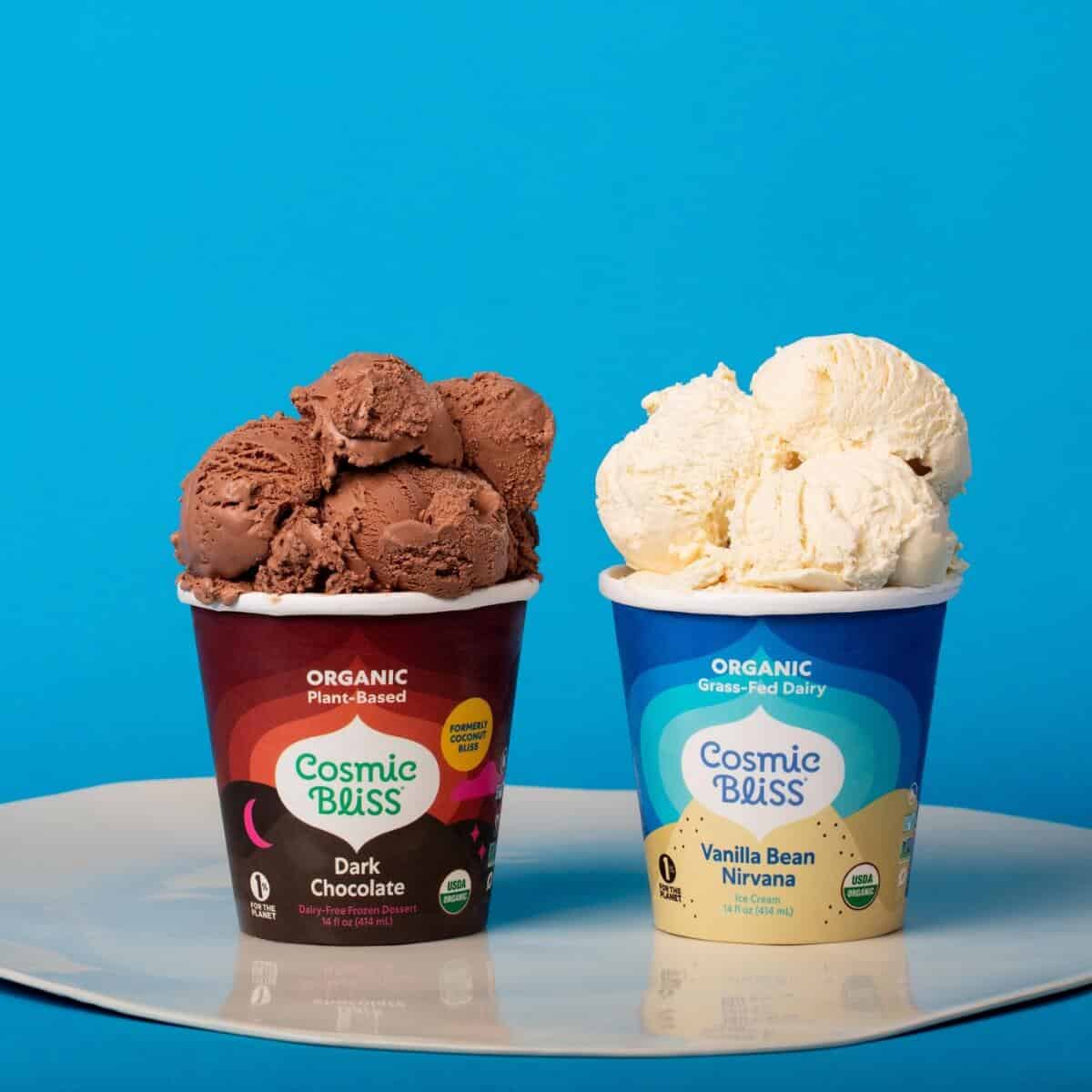 And then there are the toppings! What's an ice cream social without sundaes? You can make ice cream toppings yourself, or get them ready-made from the store. Here are a few favorites:
Offer Ice Cream Alternatives
Not everyone can eat ice cream. Sometimes you have guests who are lactose intolerant or follow a specific dietary regimen (dairy-free, gluten-free, vegan, or keto). There are all kinds of ice cream substitutes. Cosmic Bliss offers a line of coconut and dairy free ice cream, or you can offer sorbet, a fruit-based dairy-free frozen dessert. You can also serve sugar-free ice cream cones or gluten-free ice cream sandwiches for a hand-held treat.
Keep in mind who is attending the party and be willing to make some accommodations if necessary.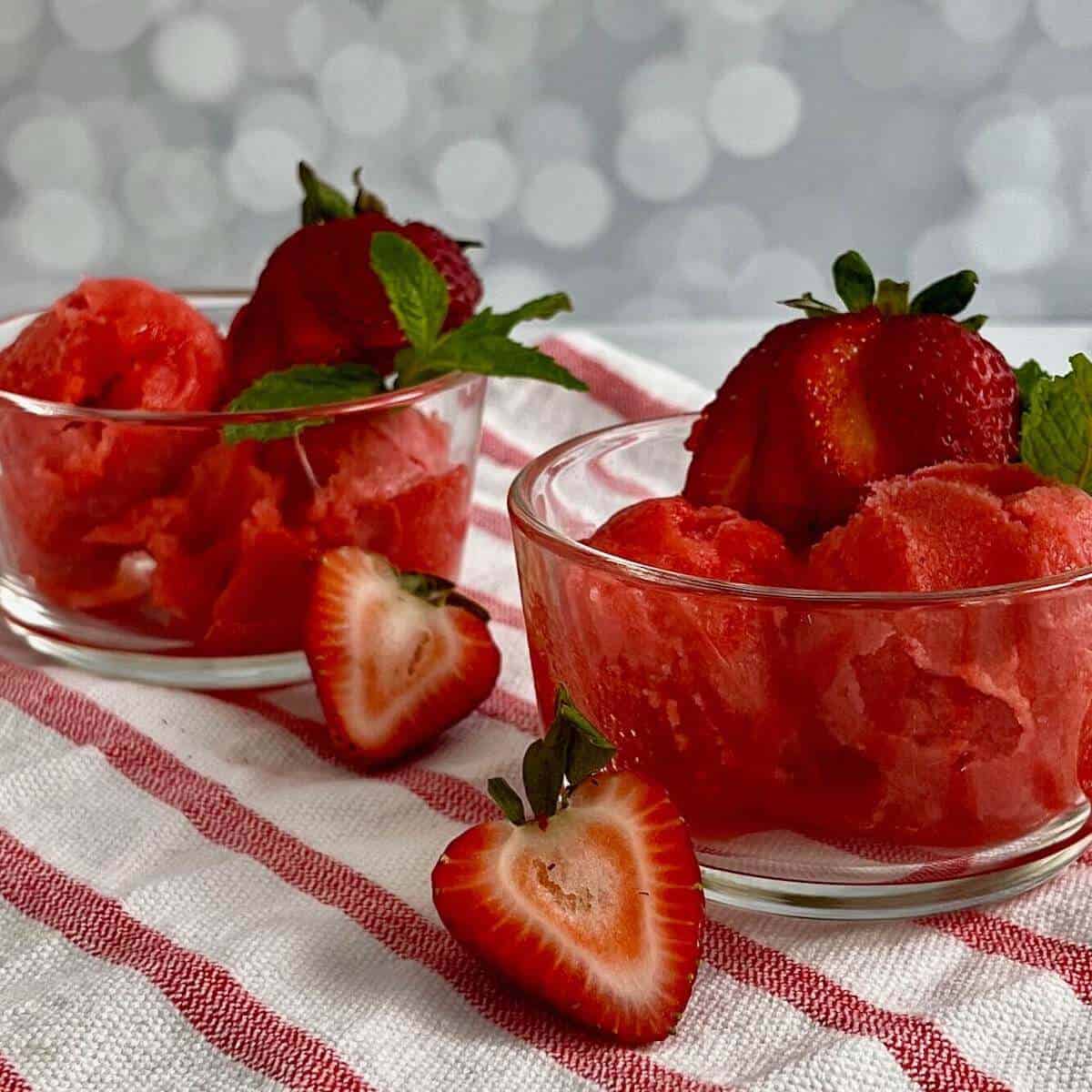 Ice Cream Theme Parties
Everyone loves a good party theme. Whether it's a dress up party, a mystery party, or another theme, a themed ice cream party should be on your list. There are ideas all over the internet to help you on your ice cream party planning journey. Let's get creative! Here are some ideas for you:
Dress up Ice Cream Theme
You could throw an ice cream dress up party. Come as an ice cream cone or a bowl of ice cream. You could come as an ice cream truck, a chocolate fudge sundae, or an ice cream sandwich. Use your imagination and surprise everyone. Perhaps, you could even have a best costume contest.
Movie on the Lawn Theme
Host a movie on the lawn and have ice cream as the main treat. Come up with a movie or TV show list with some of the best ice cream scenes and play a game of charades.
Outrageous Toppings Challenge
Come up with the most disgusting, outrageous toppings that wouldn't be good with ice cream. With all those toppings and some vanilla ice cream in a bowl, see who can choke down the bowl the fastest.
Some toppings might include:
Coffee grounds
Bacon
Wasabi peas
Hot sauce
Cheetos
Pickles
The possibilities could be endless. It's all about your imagination.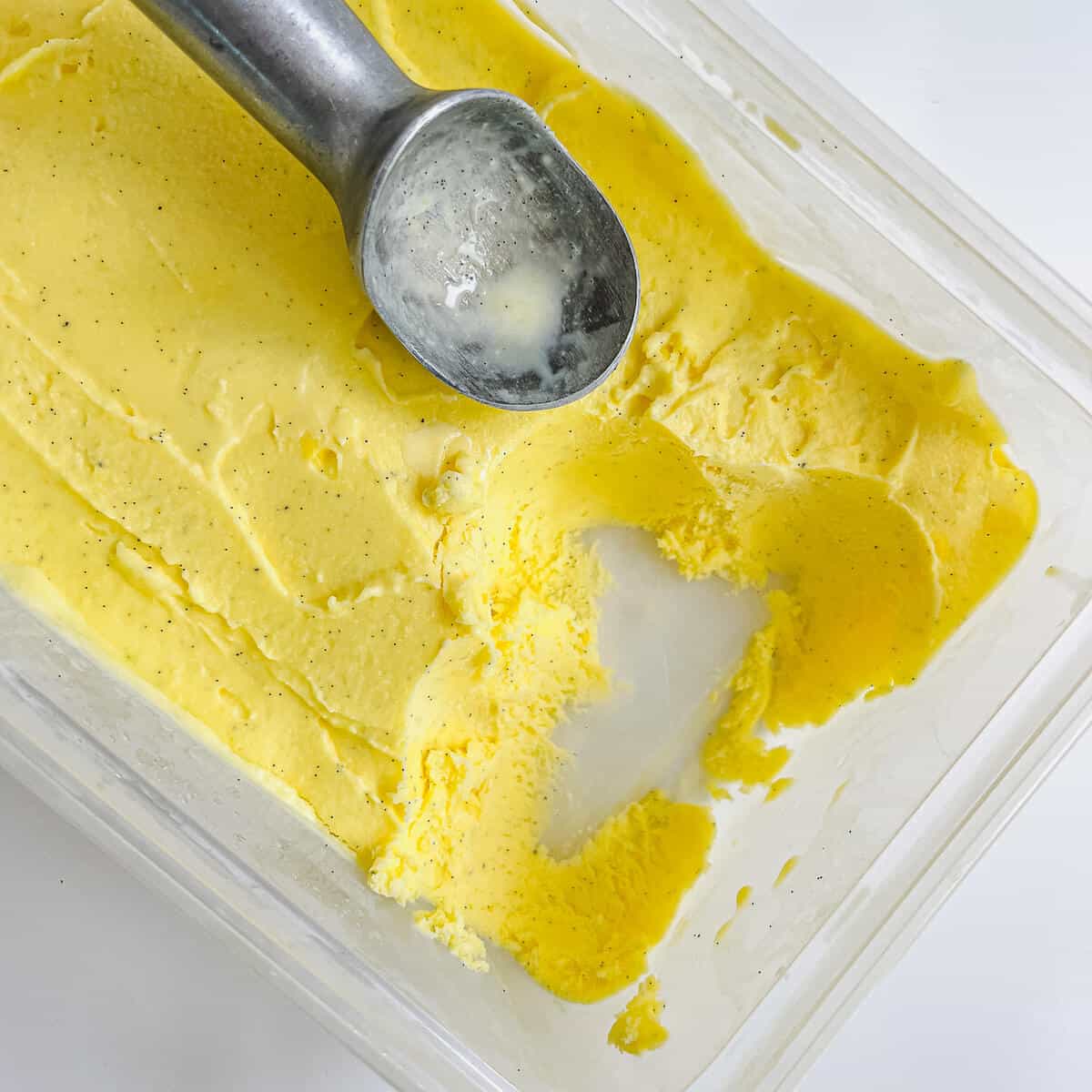 Ice Cream Party Games
Every party needs games. Since this is an ice cream party, come up with games which involve all things ice cream.
Have the Best Ice Cream Tasting Contest
Find the best recipe for your own homemade ice cream. Have your friends bring some of their homemade ice cream, then have a tasting contest. Be creative with your flavors and taste away!
Pin the Toppings on the Ice Cream Cone
This is a little different way to play the classic game "Pin the Tail on the Donkey." Rather than pinning a tail, pin the cherry on the ice cream cone or add the sprinkles to the ice cream bowl.
Ice Cream Sundae Building Race
In one minute build an ice cream sundae as fast as you can. But wait, there's a catch! You must build your ice cream sundae blindfolded. Another variation would be to find a partner and build an ice cream sundae together. With one of you blindfolded, build your sundae by listening to the instructions given by your partner.
Ice Cream Picture Scavenger Hunt
This game can be fun for teens and adults. Break into teams and spread out through your neighborhood or city and find the pictures of ice cream that you placed. The fastest team wins.
No-Hands Ice Cream Eating Contest
This contest is pretty self-explanatory. Take a bowl of ice cream and eat it as fast as you can with no hands. Prepare to get messy!
The Topping Drop Game
Get a nice waffle cone and your favorite toppings. Then from a height of say, 3 feet, drop the toppings into the waffle cone. For a bigger challenge, see if you can drip the toppings in!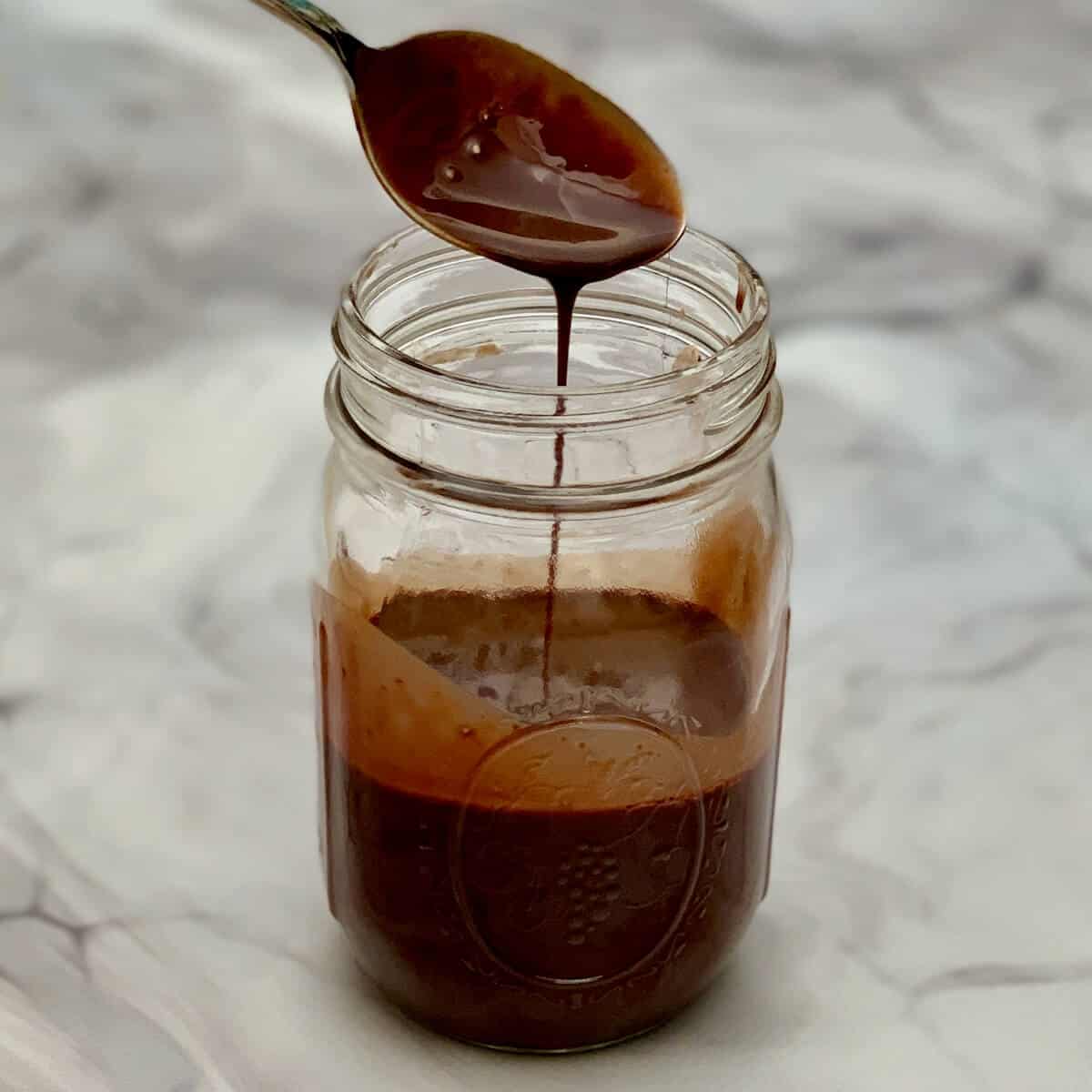 Cherry on the Bottom
It's always better when the cherry is on top. However, what if it was on the bottom? For this game, place a cherry at the bottom of the ice cream. Eating the ice cream first, see who can get to the cherry the fastest.
Alphabet Sundae Building Game
There are 26 letters in the alphabet. Find a topping that starts with each letter of the alphabet and build an ice cream sundae.
Make a Mystery Sundae
Everyone loves a good mystery. It's a different mystery in this case. In one minute, while blindfolded, make your best ice cream sundae.
Hold a "Guess the Flavor" Contest
This is a simple contest, or is it? Find as many fun and unique ice cream flavors as you can and "guess that flavor."
Ice Cream Obstacle Course
Everyone loves hitting that buzzer on "American Ninja Warrior!" Create your best ice cream obstacle course. Be creative and make it challenging. However, rather than a buzzer, your goal is to get to the bowl of ice cream.
Share the party pictures
Having a unique hashtag for parties these days has become a fun way for everyone who attends to enjoy all the pictures from the party on social media. Here is a list of hashtags that go well with ice cream-themed party:
#icecream
#dessert
#food
#foodie
#chocolate
#foodporn
#yummy
#gelato
#icecreamlover
#instafood
#delicious
#foodphotography
#sweet
#love
#summer
#desserts
#foodblogger
#instagood
#foodstagram
#cake
#tasty
#coffee
#sweettooth
#foodlover
#homemade
#sweets
#milkshake
#yum
#ice
#blackpink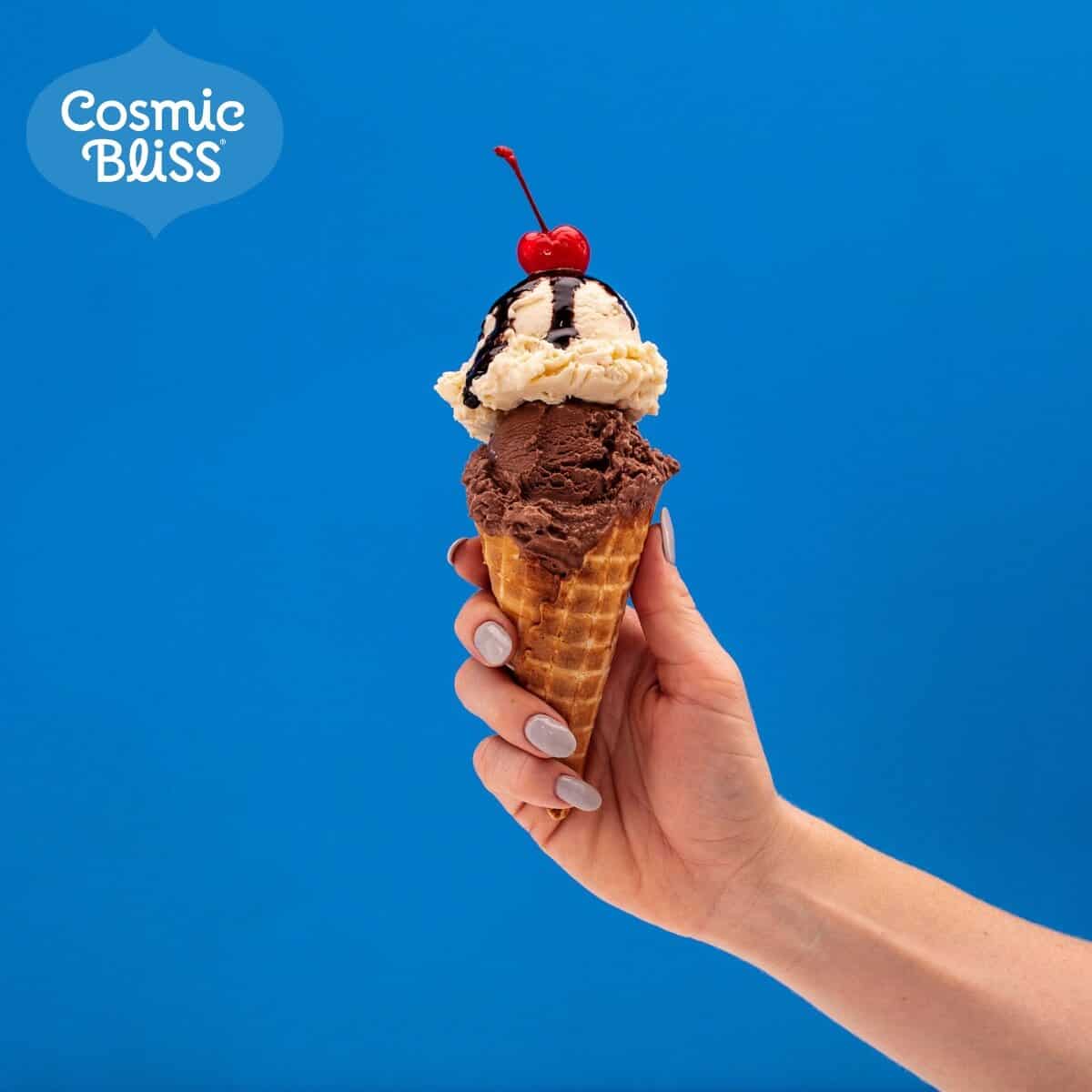 Let's Get the Party Started!
Next time you're craving ice cream, why not enjoy it with family and friends? Plan an ice cream party and make lots of memories!
Slainté! L'chaim! Cheers!
Tammy
About Katie
Katie Meyers is an SEO Specialist at SEO Design Chicago. Before joining the SEO Design Chicago team, she interned for them, as well as interned as a Content Writer at HZD Creates. Katie is from Washington State and has an AA and a Social Media Marketing Certificate.