Four Roses Bourbon uses math to blend the elements that go into their mashbill recipes, resulting in many different combinations to bottle. So many expressions are possible!
I'm a math geek.
I've mentioned recipe ratios, calculated volume, and generally waxed poetic on the subject. I come by it honestly…I started out life as an Aerospace Engineer after all.
So when I was researching Four Roses bourbon for this post, imagine my delight when I discovered that math figures prominently in their products!
Remember when I spoke about Ardbeg Day? I received those samples from Lauren Petka from The Baddish Group. After that review, Lauren was kind enough to send me a sample, nay a bottle*, of Four Roses Kentucky Straight Bourbon Whiskey.
I've tried various Four Roses bourbon expressions several times, and reviewed it once. Receiving this bottle prompted another look.
This time I decided to include all the other reviews that I had collected since I started regularly attending Whisky Wednesday at Gordon's DTX.
[* Side note: the only other time I received a whole bottle as a sample is when I reviewed Clan Fraser whisky. I think of them fondly.]
Mashbill Math
How does math fit into distilling? According to their website, the distillery combines "5 proprietary yeast strains with two separate mashbills" to produce 10 distinct bourbon recipes "each with its own unique character, spiciness, and rich fruity flavors."
Blending those recipes gives lot of combinations with which to work! Please don't ask me to calculate the total…I understood calculus, but permutations and combinations? I could never get me head around the subject.
First, a quick definition. The term mashbill refers to the combination of grains used to make the bourbon, usually corn, rye or wheat, and malted barley.
All of those drams are Gordon's Private Barrel bottlings, where Ken Gordon got to picked the mashbill recipe he wanted.
The letters represent the production facility, mashbill, whiskey distillation, and yeast strain combinations available, all of which contribute to the final product. I've included the recipe "key" for each one, mainly to see how close my review comes to what Ken was aiming for.
Let's fill some glasses…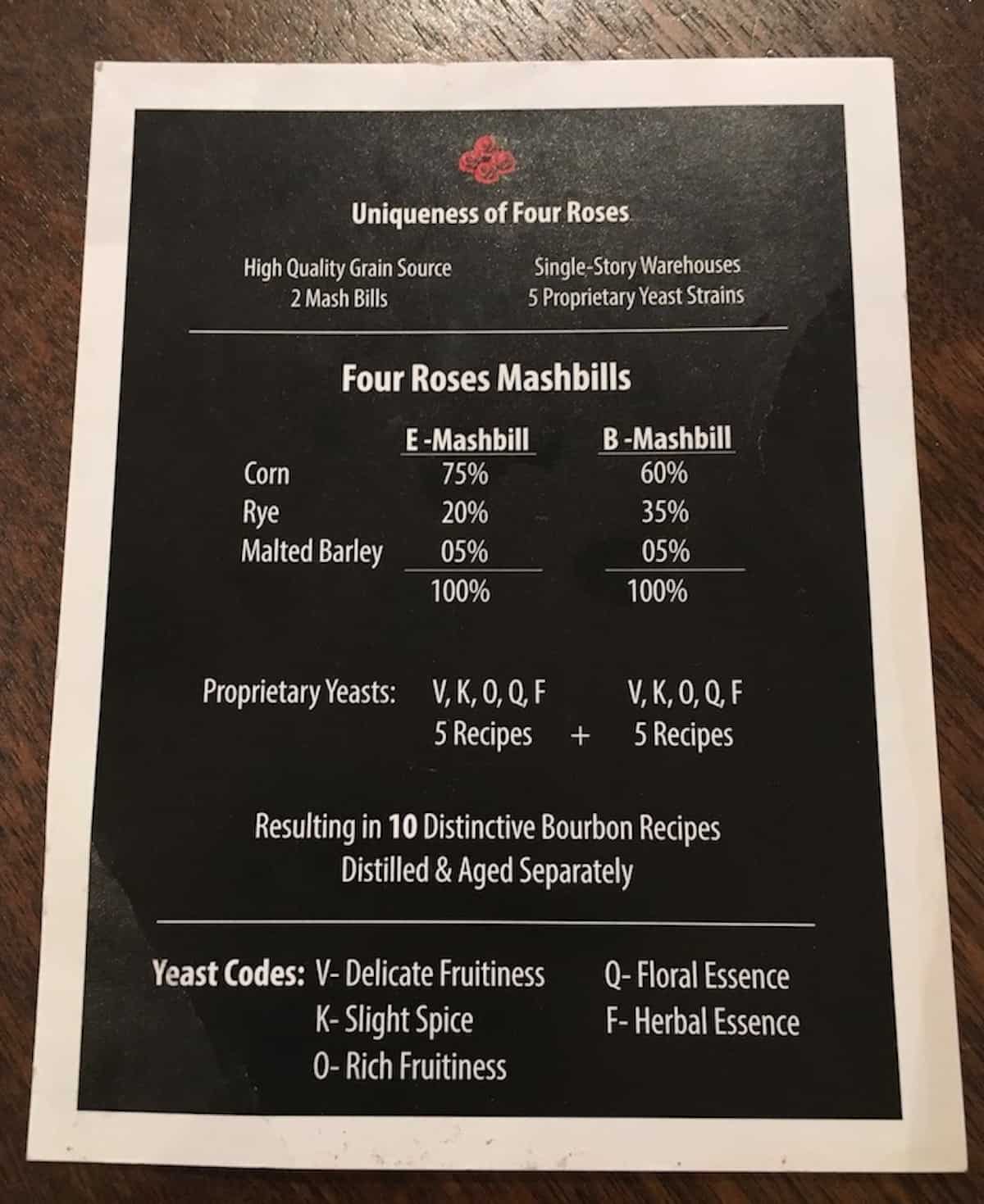 Four Roses Bourbon Collection
Tasted at the given locations and dates
Four Roses Kentucky Straight Bourbon Whiskey
40%ABV, At home, July 29,2018
Tasting Notes
Nose: vanilla, creme brûlée, cinnamon and cloves, light walnuts, caramel candy

Taste: medium body, rye hits, cream, white pepper, anise

Finish: fades to baking spiciness, caraway, softly tannic, bitter walnuts

Comments: the rye hides in the nose but hits solidly on the palate, the mouthfeel is creamy and soft, corn sweetness breaks through only after you've been sipping for a while. The battle between texture and taste makes it interesting. There's not the cloying sweetness that's expected in bourbon, at least for me. The spiciness is balanced by the mouthfeel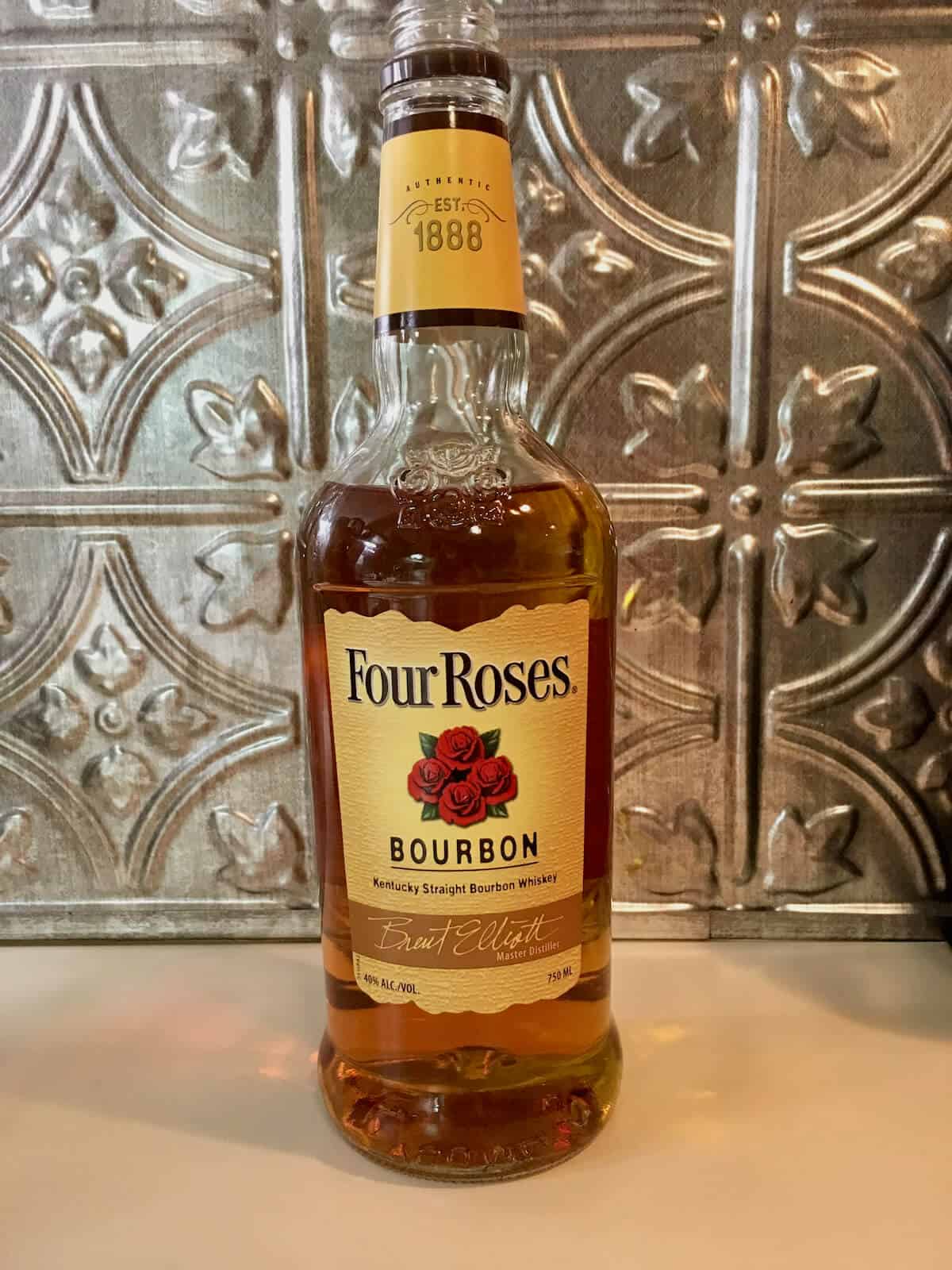 Gordon's Private Barrel Four Roses OBSQ
Gordon's DTX, April 26, 2017
Tasting Notes
Nose: caramel, cloves, sharper

Taste: oily, water helps the sharpness, strong baking spices

Finish: spice builds and lingers; some bitterness at the end

Comments: A solid, if generic, bourbon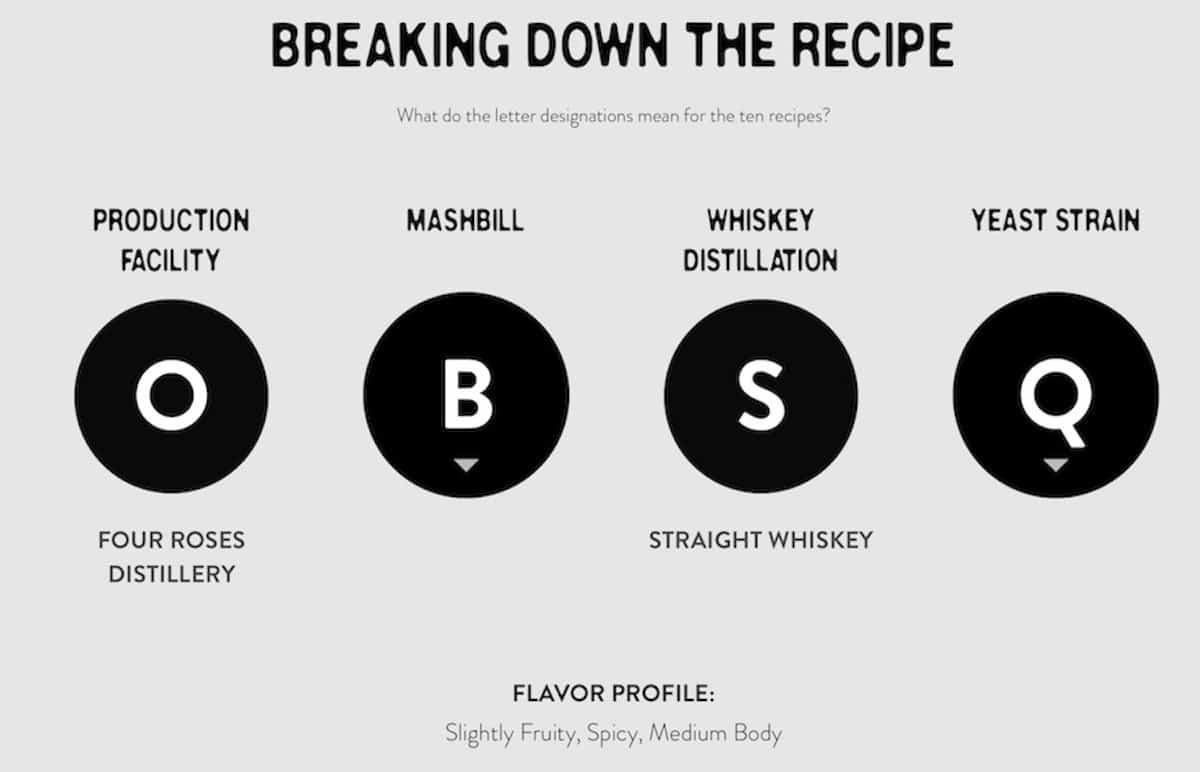 Gordon's Private Barrel Four Roses OESF Single Barrel
Gordon's DTX, July 5, 2017
Tasting Notes
Nose: rye, sweet corn, vanilla

Taste: rye dominates, spice lingers

Finish: the rye really hangs on, warm feeling of vanilla at the end

Comments: if you like rye, this would be good as it's not bitter, definitely growing on me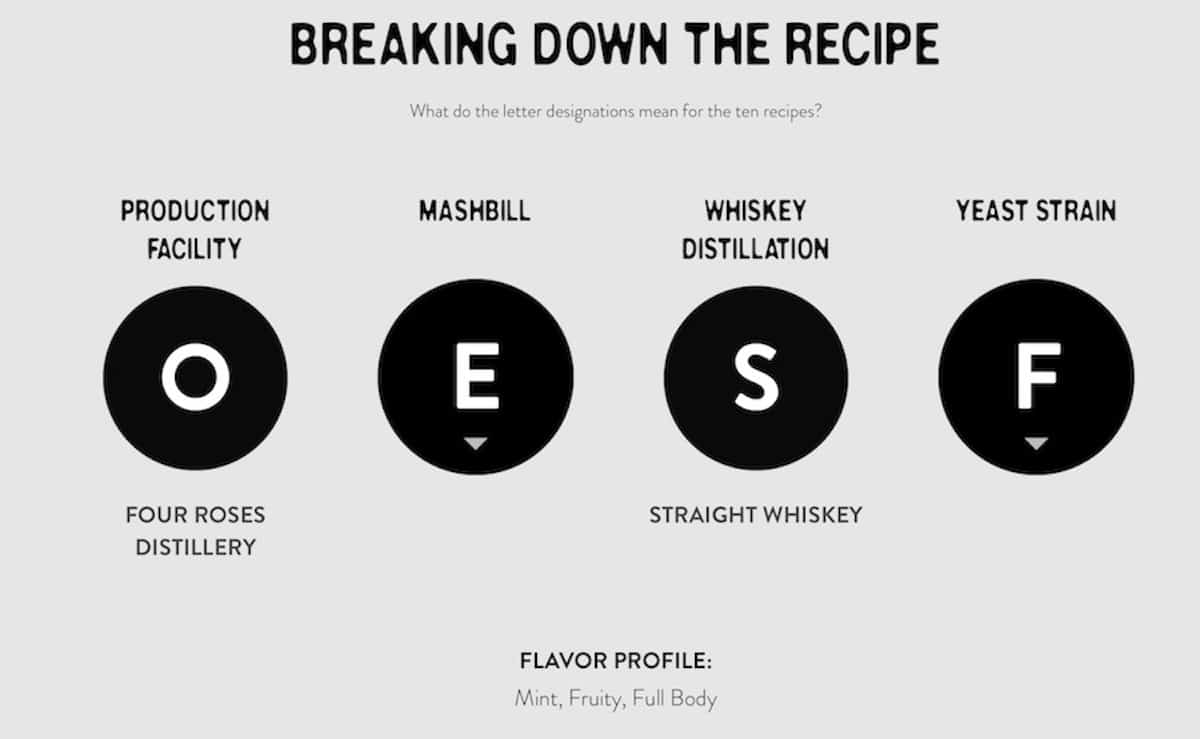 Gordon's Private Barrel Four Roses OESV
Gordon's DTX, October 4, 2017
Tasting Notes
Nose: high rye starts, hints of vanilla

Taste: green grass, rye, corn appears, good standard bourbon flavor

Finish: the end is the lingering sweet corn, thick body

Comments: it's a good drink, needs to be savored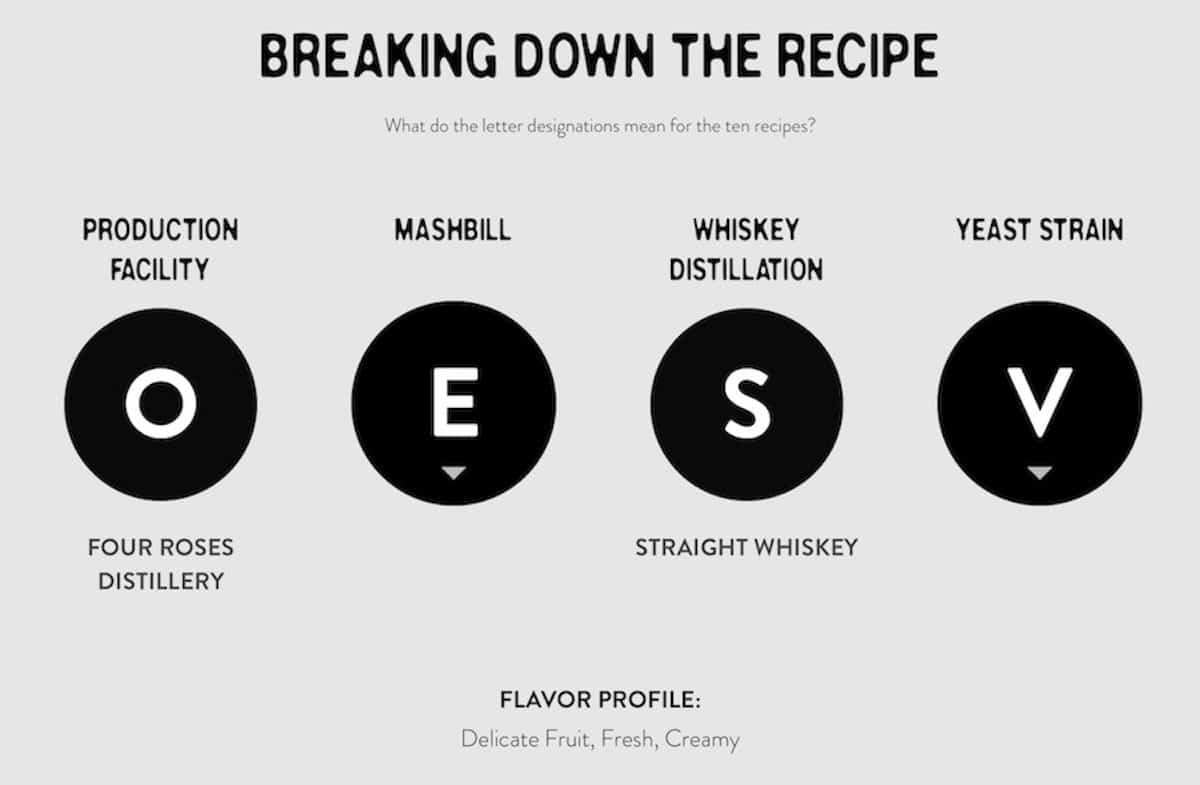 Comparing my notes to the recipe flavor profile proves, once again, that palates are individual. Either that, or I'm just not very good at picking up the nuances of flavor. I think I'll go with the former...er...excuse. ** SIGH **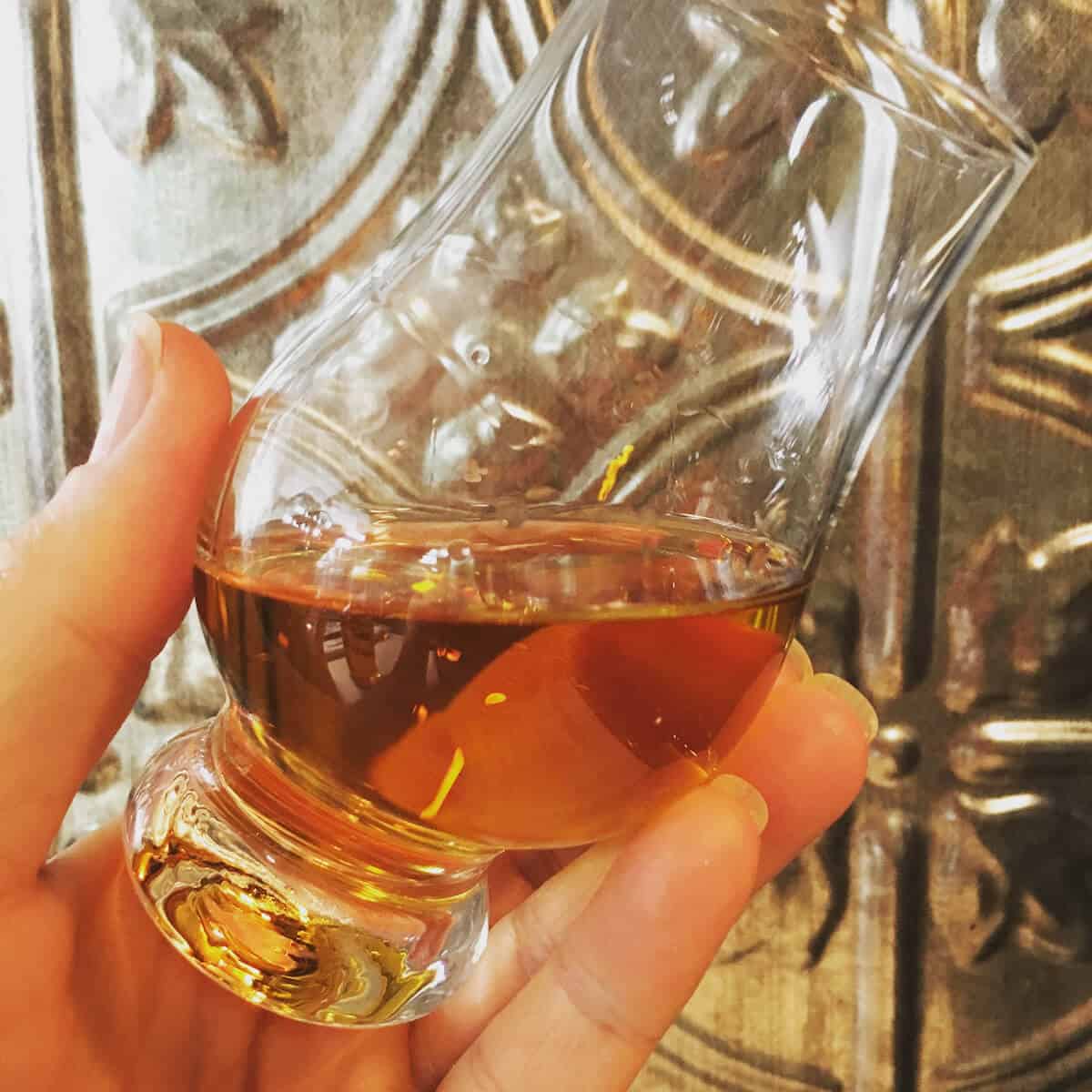 I'm so grateful to Lauren for giving me the chance to review Four Roses bourbon.
I really appreciate the unique and transparent way that Four Roses has to create their various offerings. It calls to my math geek soul.
I may not be able to get my head around this particular branch of statistics, but I can certainly get my hands around a bottle or two of their bourbon, and that's good enough for me!
Slainté! L'chaim! Cheers!
Tammy
Related Tasting Notes
Whiskey comes in many different styles. There's bourbon, rye whiskey, blended whiskey, and peated whiskey. Here's where you can find a bourbon I've reviewed in a lineup.