Sampling expressions from a reverse Oregon Trail Whiskey Tour is fun, but I'm focused on being the proud mama of a Savannah College of Art & Design (SCAD) graduate.

Wagon Train in Reverse
I did not come up with the tasting lineup order from Gordon's DTX's Whisky Wednesday, butI really appreciated its symbolism. The brands we sampled consisted of American whisky from west to east, with a hook north into Canada before plunging south into Kentucky, a sort of reverse Oregon Trail Whiskey Tour. Cleverly arranged, to be sure.
Proud Mama time
I plunged south myself this week as my younger daughter graduated with her Master's of Fine Arts (MFA) in Themed Entertainment Design from the Savannah College of Art & Design (SCAD). For her thesis, she created Mythica, a theme park that honors the myths and legends from cultures all over the world. At the heart of the park guests enter a Victorian-themed real world area that features global villages, then separates into islands and enter the land of myths from a different region…each land has attractions, rides, restaurants, and shops dedicated to the mythical world in which it's set. The Mythica concept is big, bold, and devoted to peaceful cooperation between cultures. I am so proud of her achievement, I can't help but tell you all about it (even if it doesn't relate to my Oregon Trail Whiskey Tour).
Three cheers for the graduate…Huzzah! Huzzah! Huzzah! [Cue the sparklers and confetti cannon!]
Ok, let's get back to our regularly scheduled whiskey tasting…
Of the whiskey expressions below, I've reviewed the Westland American Oak and the Pinhook Straight Rye (although not their Straight Bourbon Whiskey). The rest were new to me which made for a nice discovery of whiskey. On to it, then!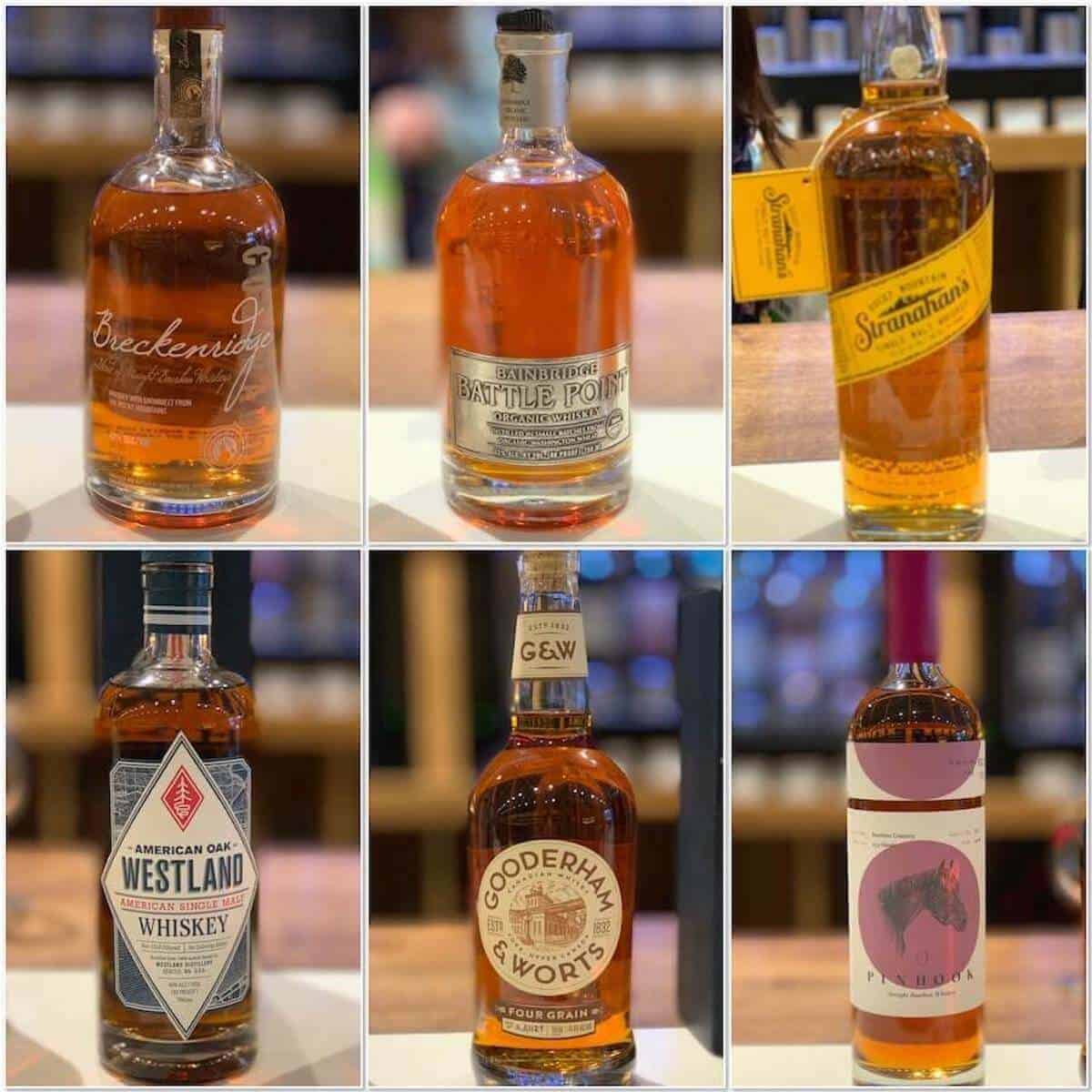 On the Oregon Trail Whiskey Tour…North American Whiskey & Bourbon
Hosted by Gordon's DTX, May 22, 2019
Breckinridge Straight Bourbon
Tasting Notes
Nose: caramel corn, light baking spices, very light citrus

Taste: soft entry, light body, sweet caramel corn, then baking spices slowly rise a dryness

Finish: long finish of cinnamon sugar, some astringent dryness

Comments: very approachable
Bainbridge Battle Point Organic Whiskey
Tasting Notes
Nose: butter toffee, brown sugar

Taste: starts sweet, but leather enters, toasted grains and herbs

Finish: doesn't linger, brown sugar coats the tongue

Comments: nose different from taste, interesting flavor that veers away from what I expected from the nose
Stranahan's Single Malt Whiskey
Tasting Notes
Nose: ferns, lime, forest after a rain, barbecue sauce

Taste: barbecue sauce, brown sugar candy, black pepper

Finish: long finish with black pepper, brown sugar cinnamon

Comments: great nose, great flavor; really caught me off guard, unique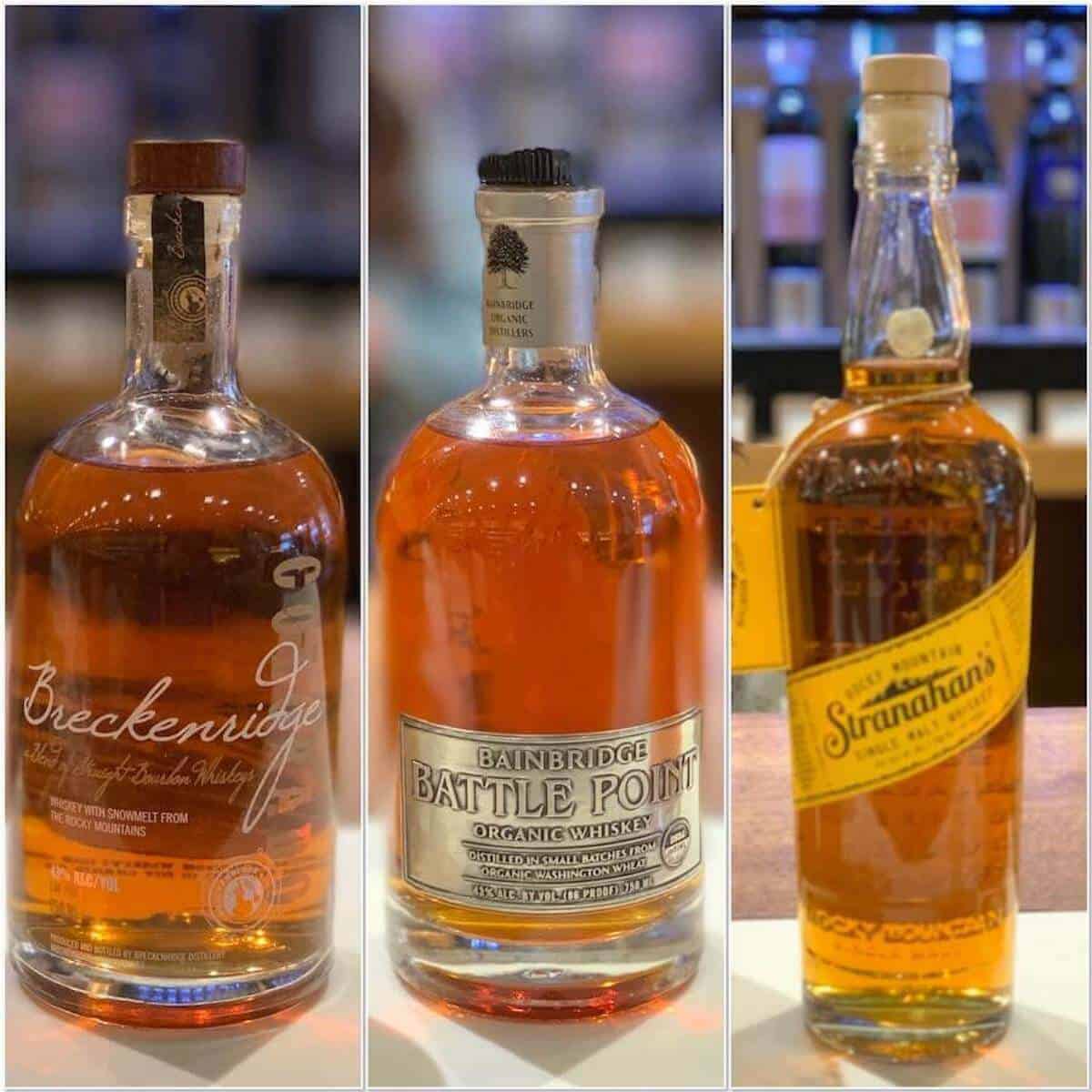 Westland American Oak
Tasting Notes
Nose: evergreens, brown sugar, cedar shavings

Taste: cedar, cinnamon, pine

Finish: lingers on pine and caramel

Comments: consistent quality for me, tastes like it's from Seattle (evergreen)
Gooderham & Wort Four Grain
44.4%ABV
Toronto, consisting of rye, corn, wheat, barley; distilled separately, aged separately, then blended; how almost all Canadian whiskey was made
Tasting Notes
Nose: light nose, rye dominant, caraway

Taste: rye, brown sugar, cinnamon red hots

Finish: doesn't linger, spice donates, sweetness fills in

Comments: spicy and sweet, nicely balanced
Pinhook Straight Bourbon Whiskey
Tasting Notes
Nose: corn sugar all the way

Taste: starts soft then rises quickly into cinnamon spice and white pepper

Finish: lemon peel peeks out at the end

Comments: alcohol really takes over; with water, lemon, cloves, ends with menthol..much better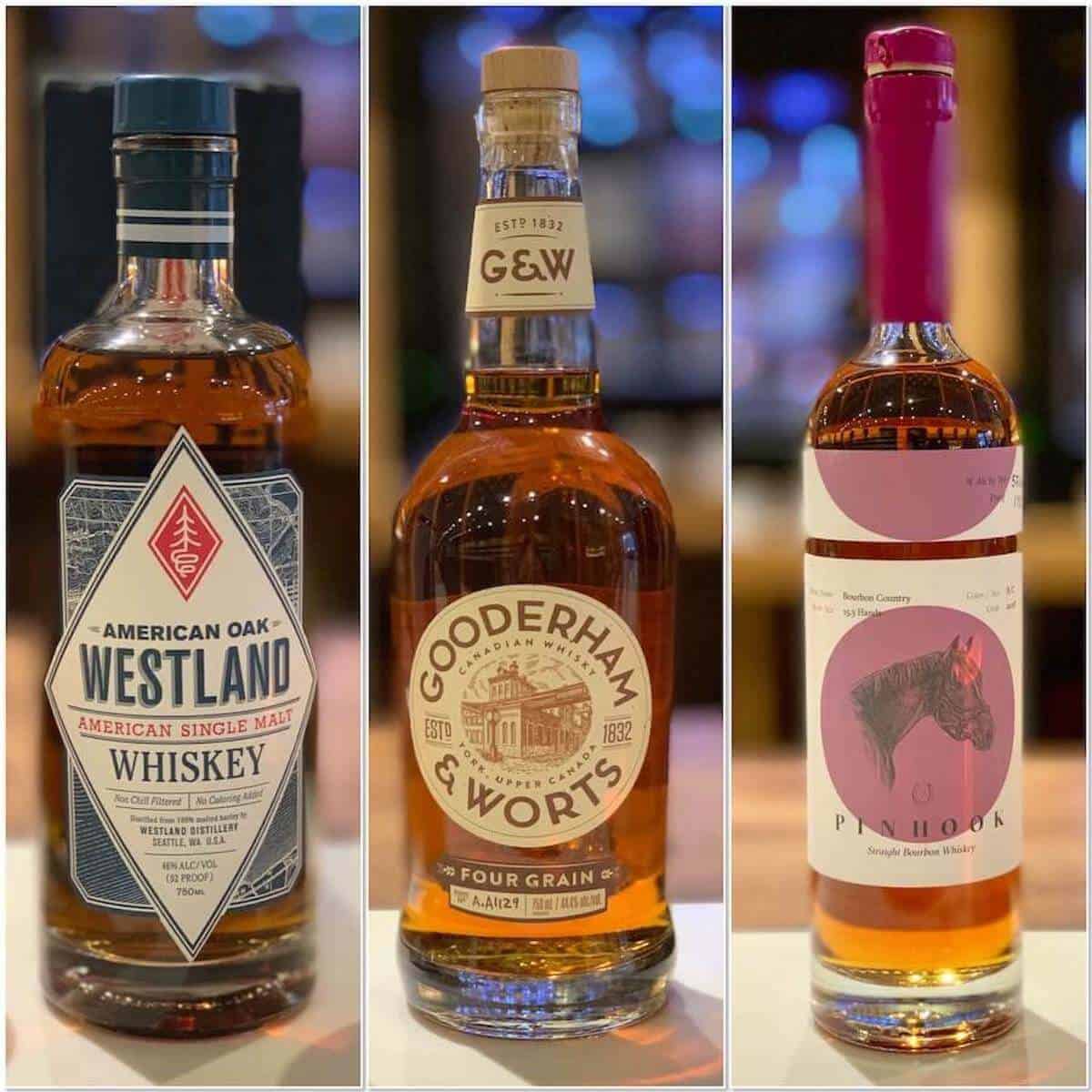 I know this is a whiskey blog, and my Oregon Trail Whiskey Tour was fun to sample, but to tell the truth it's my family that's on my mind. I don't get to see my younger daughter very much as she lives is Georgia, and I savor the limited time I get with her. Next week I'll pull my attention back to baking and tasting reviews, so I appreciate your indulging me this time. And if you're celebrating a graduate in your family, please let me know about it in the comments below…I'll send three cheers to your family as well!
Slainté! L'chaim! Cheers!
Tammy