Choosing a single cask allows a retailer to create a unique bottling, like this exceptional lineup from this year's Gordon's Single Barrel Selections. Bourbon and Rye Whiskey selections at their best!

Wouldn't it be nice to be able to go to a distillery you like, sample a few drams, then pick the one you like best and bring it home?
(Uhm…isn't that how whisky tastings work?)
Well, what if you like the expressions so much that you want the whole cask?
Barrel picks for private bottling
That's what retailers do when they want to bottle and sell a particular cask from a particular distillery. Independent bottlers, like Single Cask Nation do something similar.
I'm simplifying the process of course, but when a retailer selects a cask, they can have control over creating or finishing that cask. Some distillers, like Four Roses, allow their client to choose the mash bill (i.e. what gets distilled into the initial spirit) for their private labels.
Others (like Maker's Mark) give the client a choice of the staves (the slats that make up a barrel) in which to finish their selections. Whatever the choices, the retailer ends up with a unique limited edition bottling.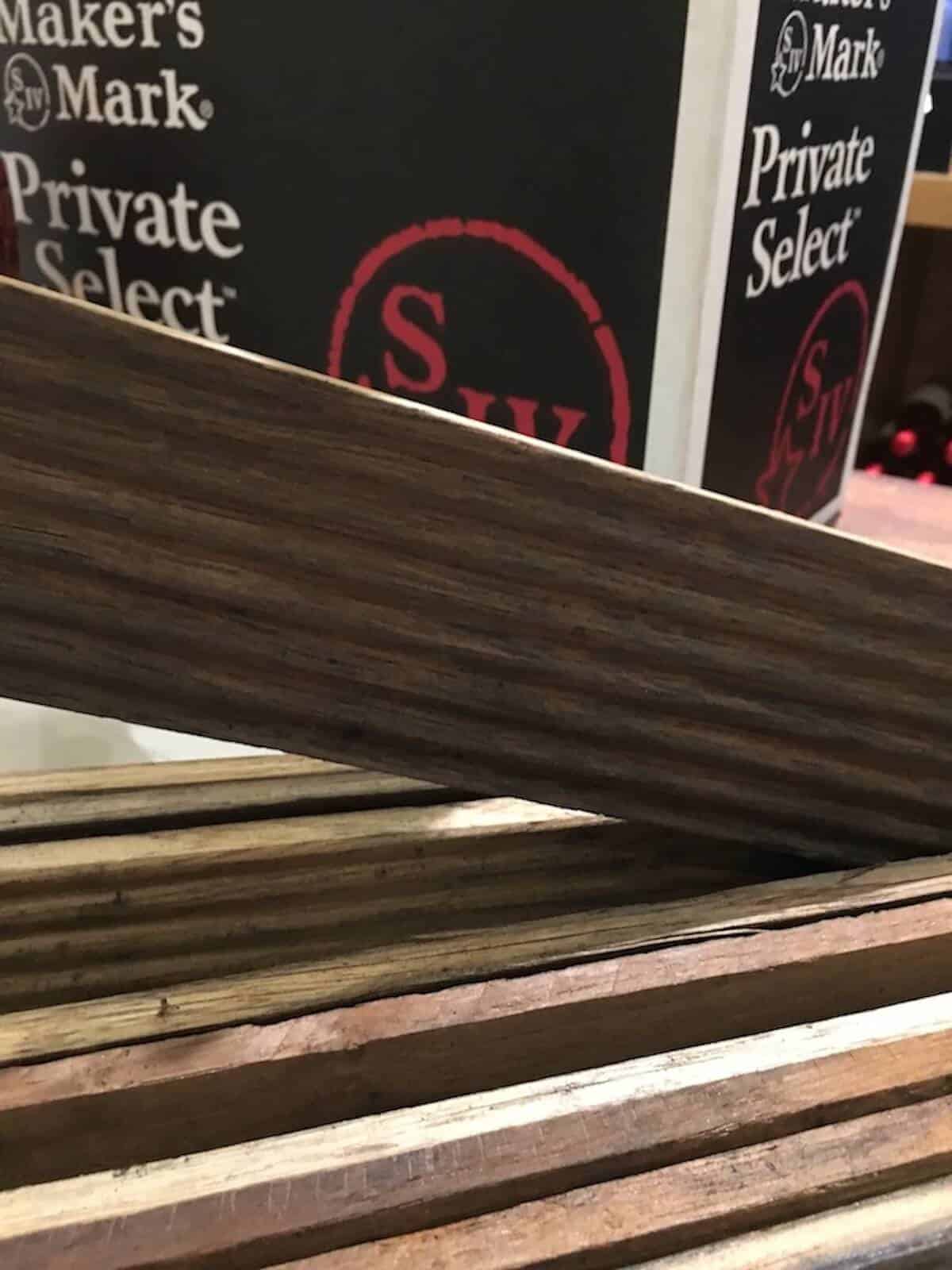 Ken Gordon of Gordon's DTX, my favorite local retailer (and not just because they host Whisky Wednesday every week), has an exceptional palate and a talent for picking private selection expressions that are excellent.
This week's tasting featured some of Ken's whiskey and rye selections for this year's Gordon's Single Barrel Selections, all at cask strength. And boy, were they good!
Gordon's Single Barrel Selections
At Gordon's DTX, July 3, 2019
Gordon's Private Selection Sagamore Spirit Rye Straight Whiskey
55%ABV
Tasting Notes
Nose: caraway, walnuts, vanilla fudge

Taste: starts hot, strong baking spices, cinnamon, cloves, then the rye notes hit

Finish: anise, cinnamon, caramel at the end

Comments: a strong spirit, rye hides a bit at first then peeks out at the end
Gordon's WhistlePig Single Barrel Rye 10yr 2019
58.2%ABV
Tasting Notes
Nose: honey, nutmeg, almonds, anise

Taste: rye, anise, white pepper, brown sugar

Finish: fades to fudge & caraway

Comments: very pleasant, strong & sweet, rye is present but it overwhelmingly so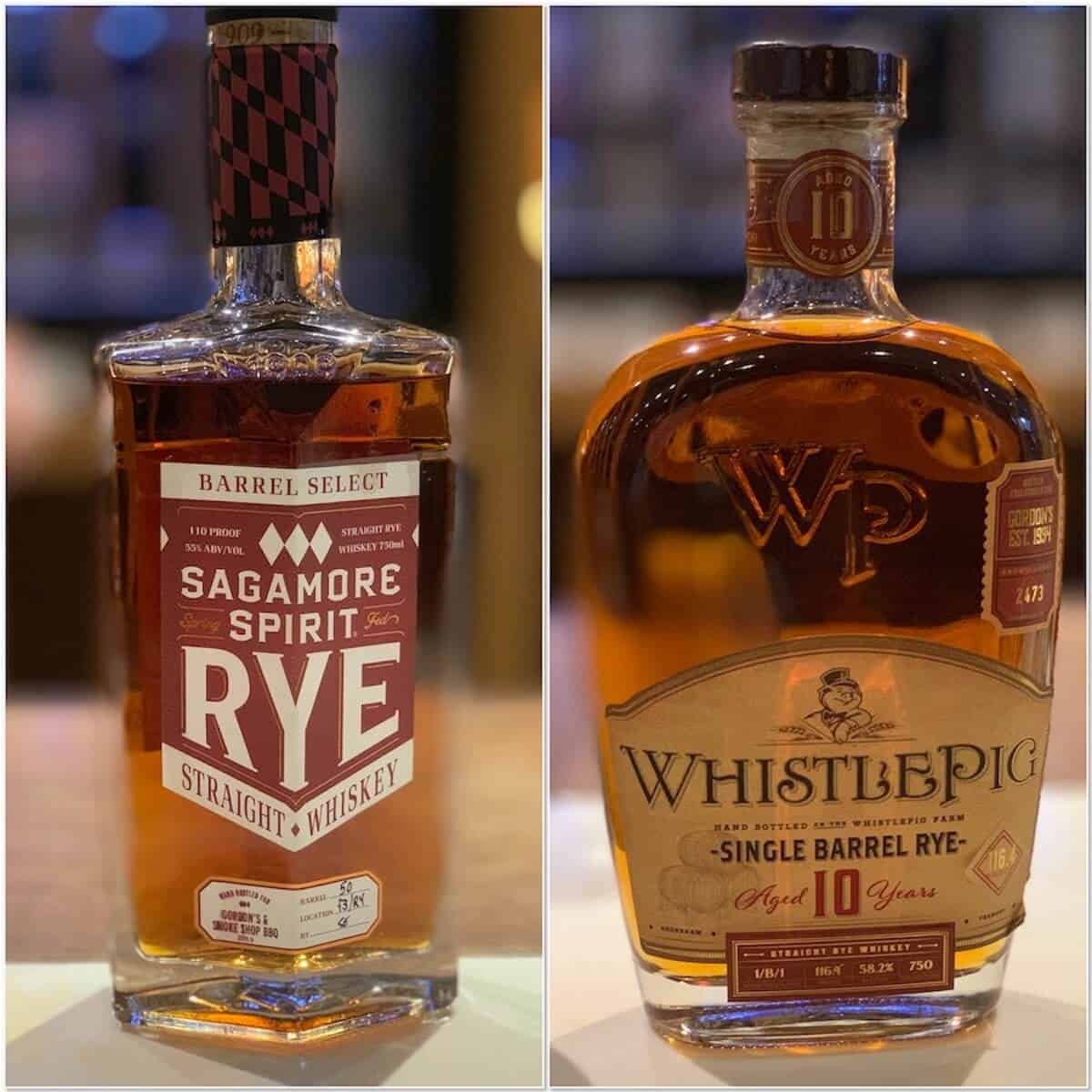 Gordon's Private Cask Barrell Craft Rye 2019
63.09%ABV
Tasting Notes
Nose: strong rye, caramel, brown sugar, white chocolate

Taste: brown sugar, quickly transitions to very strong rye and black peppercorns, hot cayenne pepper

Finish: fades to cinnamon and dill pickles

Comments: if you like rye, this one's for you...all the flavors are there
Gordon's Private Cask 1792 Full Proof 9yr 2019
63.7%ABV
Tasting Notes
Nose: caramel, light almond meal

Taste: strong black pepper to almonds, peppermint, cinnamon, strong cloves, ginger

Finish: baking spices linger long & strong, basil at the very end

Comments: so good! Bourbon at its best; flavors flip through like a deck of cards
An added bonus
We were lucky enough to have Laura Kanzler from Kavalan  to add to the fun. There were three expressions she was sampling, of which I tasted one.
Kavalan Maestro Sherry Cask
57.1%ABV
Tasting Notes
Nose: toffee, plums, cooked fruit, pineapple

Taste: deep and dark prunes, black cherries, caramel, coffee, dark chocolate

Finish: mocha, prunes

Comments: Wow! Deep fruit flavors and cinnamon with a hint of chewing on peppercorns; this dram is like a fine wine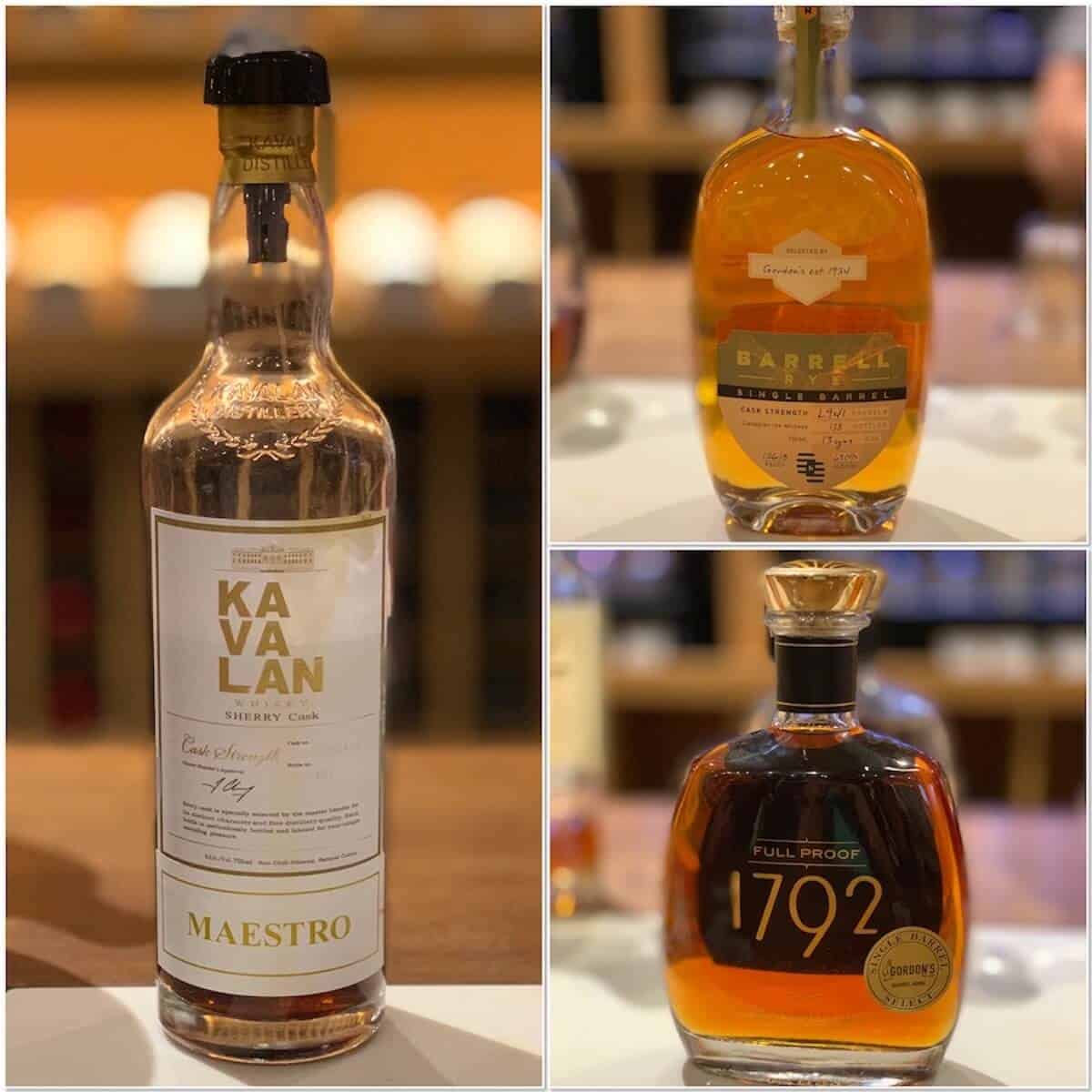 Final Thoughts
I didn't have a chance to add water to any of my samples, and I suspect that a couple of drops would bring out more layers of flavor from any of these expressions.
I took home the 1792, and I saw several of my friends grab the Sagamore and the Barrell.
Kudos to Ken for creating an exceptional whiskey and rye lineup for Gordon's Single Barrel Selections…I can't wait to try his next choices!
Slainté! L'chaim! Cheers!
Tammy