Have an upscale ready to drink cocktail at home (sans a large inventory of spirits and mixers) with the lineup from On the Rocks Premium Cocktails. Just add a glass!
Sometimes I think it would be nice to have a personal mixologist.
You know, someone that will make me a cocktail without me having to (a) keep a whole lot of specialty bottles of mixers and bitters at hand, and (b) make it myself.
And make that drink from top quality spirits and ingredients (no artificial stuff, please!). Oh, and make that drink taste really yummy.
Is that asking too much?
Upscale Bottled Cocktails, ready to drink
Apparently not, because I've discovered a line of upscale, elevated, premixed cocktails from On the Rocks Premium Cocktails featuring Beam Suntory spirits (like Knob Creek Bourbon and Effen Vodka).
These ready to drink cocktails (aka RTD craft cocktails) met all my requirements above, and all I had to do was add a glass (and maybe an ice cube or two).
The full lineup has six varieties of bottled cocktails to choose from. I sampled four and took home two. This from someone who generally doesn't drink cocktails at home (the occasional Margarita or White Russian being the exception).
On to the tasting…tally ho!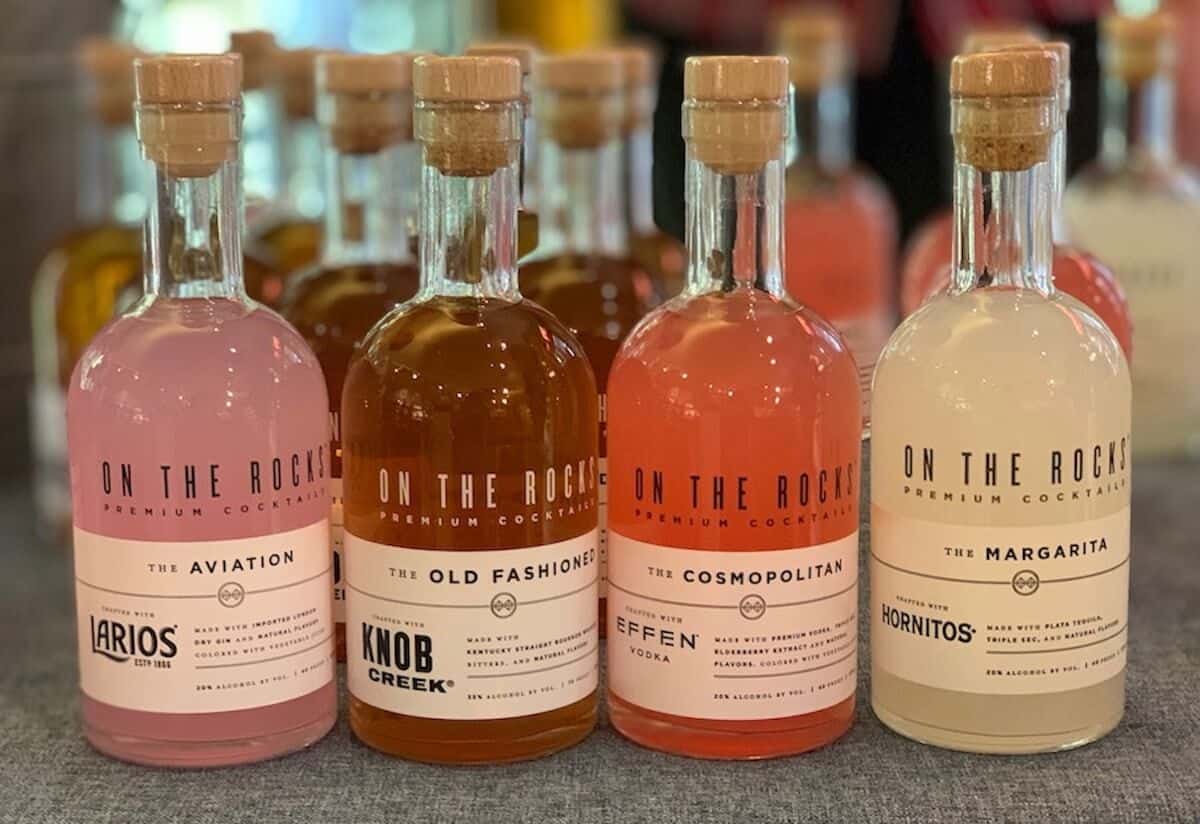 On the Rocks Premium Cocktails
At Bauer's Wine & Spirits, June 21, 2019
On the Rocks - The Aviation
20%ABV
Made with Larios London Dry Gin
Tasting Notes
Nose: flowers, some lemon

Taste: lavender, gin minimal, lemon

Finish: sweet flowery nectar, lightly citrus

Comments: very sweet, gin flavors are muted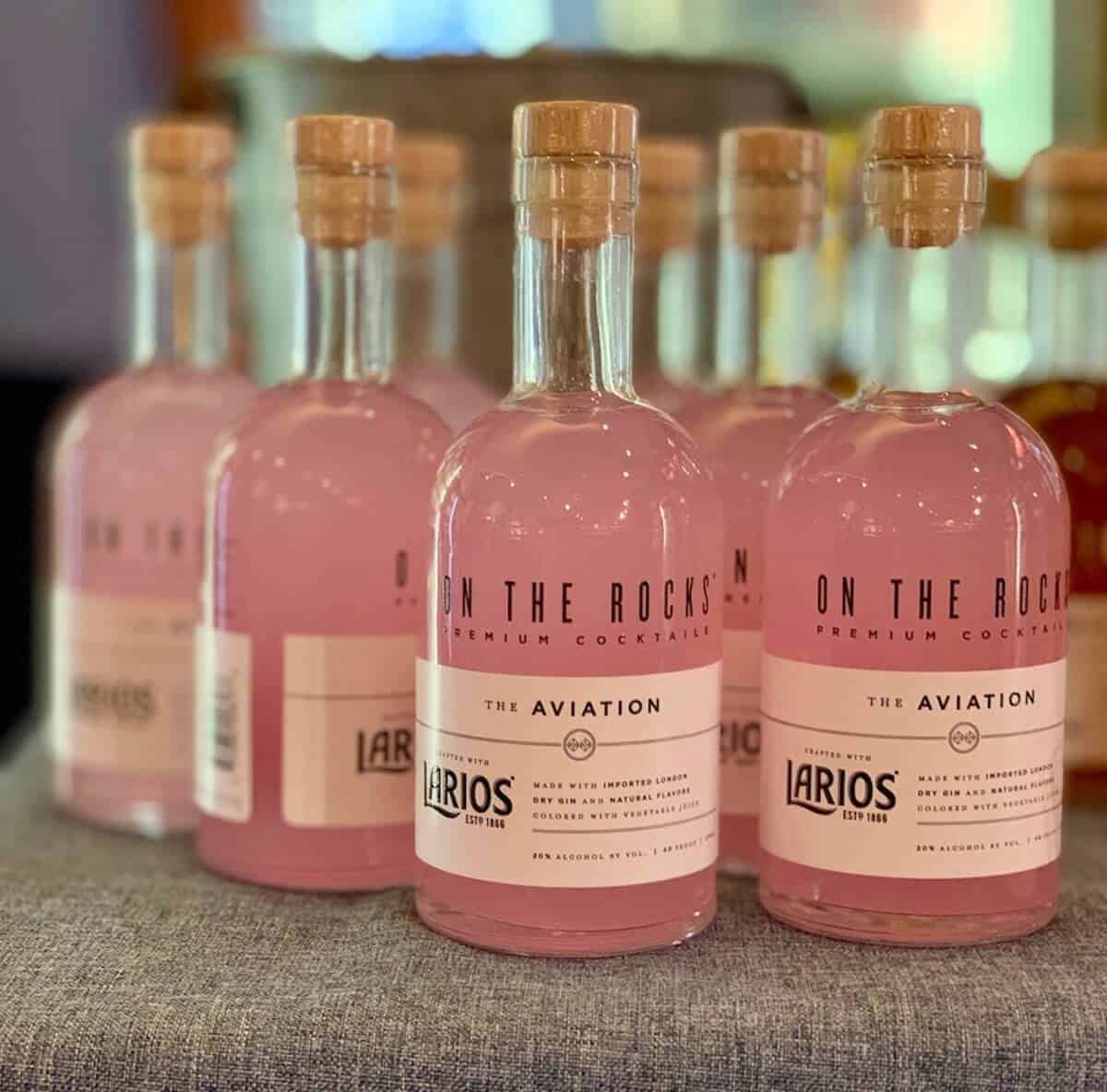 On the Rocks - The Old Fashioned
35%ABV
Made with Knob Creek Bourbon
Tasting Notes
Nose: vanilla, cream, oak

Taste: soft cinnamon, vanilla, rises to mocha

Finish: soft baking spices with mocha fudge and lemons, leathery

Comments: very nice and not too sweet, Knob Creek bourbon shines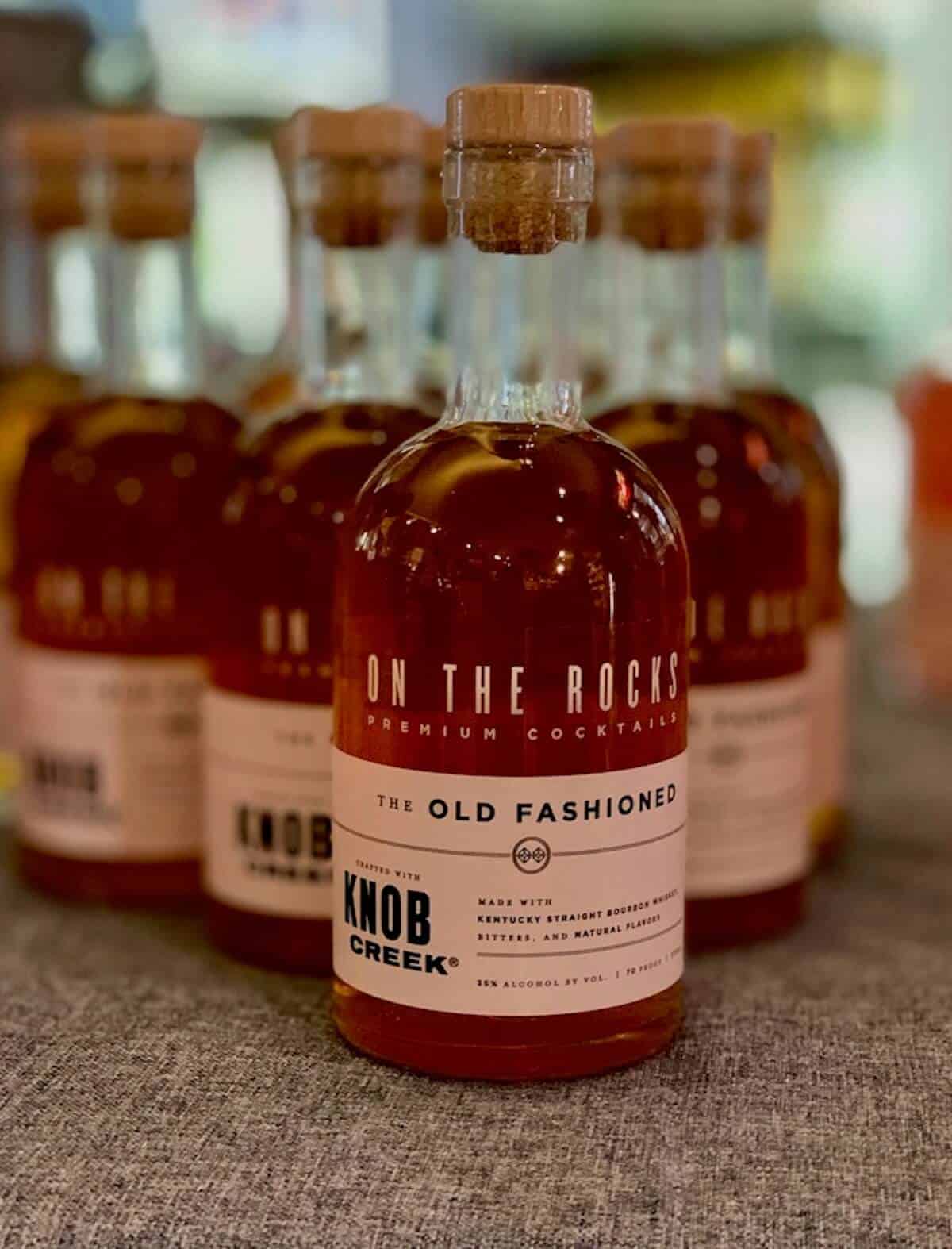 On the Rocks - The Cosmopolitan
20%ABV
Made with Effen Vodka
Tasting Notes
Nose: cotton candy, pink lemonade

Taste: lemon, lilacs, cotton candy

Finish: fades quickly with citrus notes

Comments very sweet, pleasant to sip, think hard pink lemonade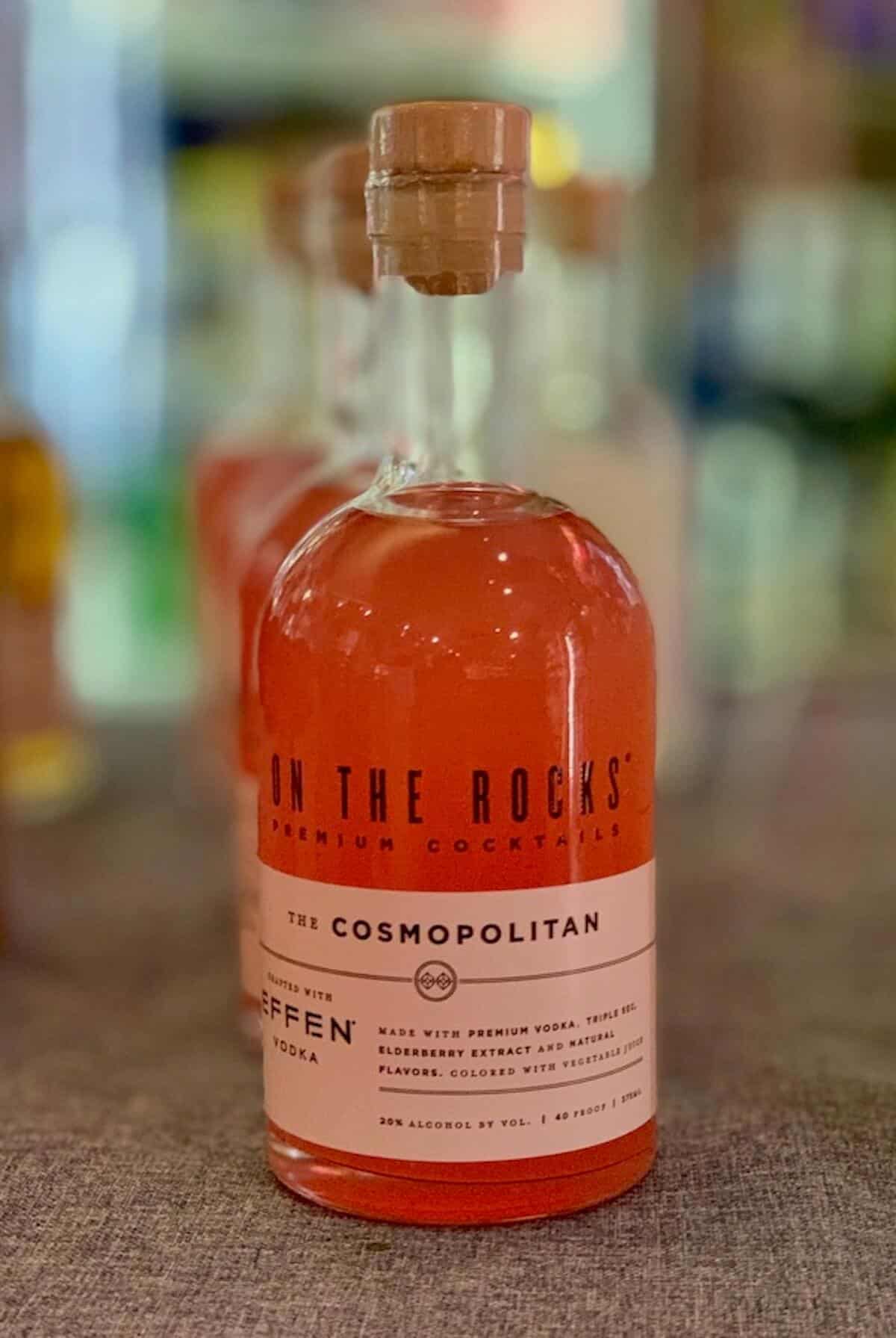 On the Rocks - The Margarita
20%ABV
Made with Hornitos Plata Tequila
Tasting Notes
Nose: Lime, cotton, linen

Taste: heavy lime, light citrus and salt in the background

Finish: lots of limes (I'm sensing a theme here)

Comments: not a lot of sweetness, rather it's quite tart; lime dominates all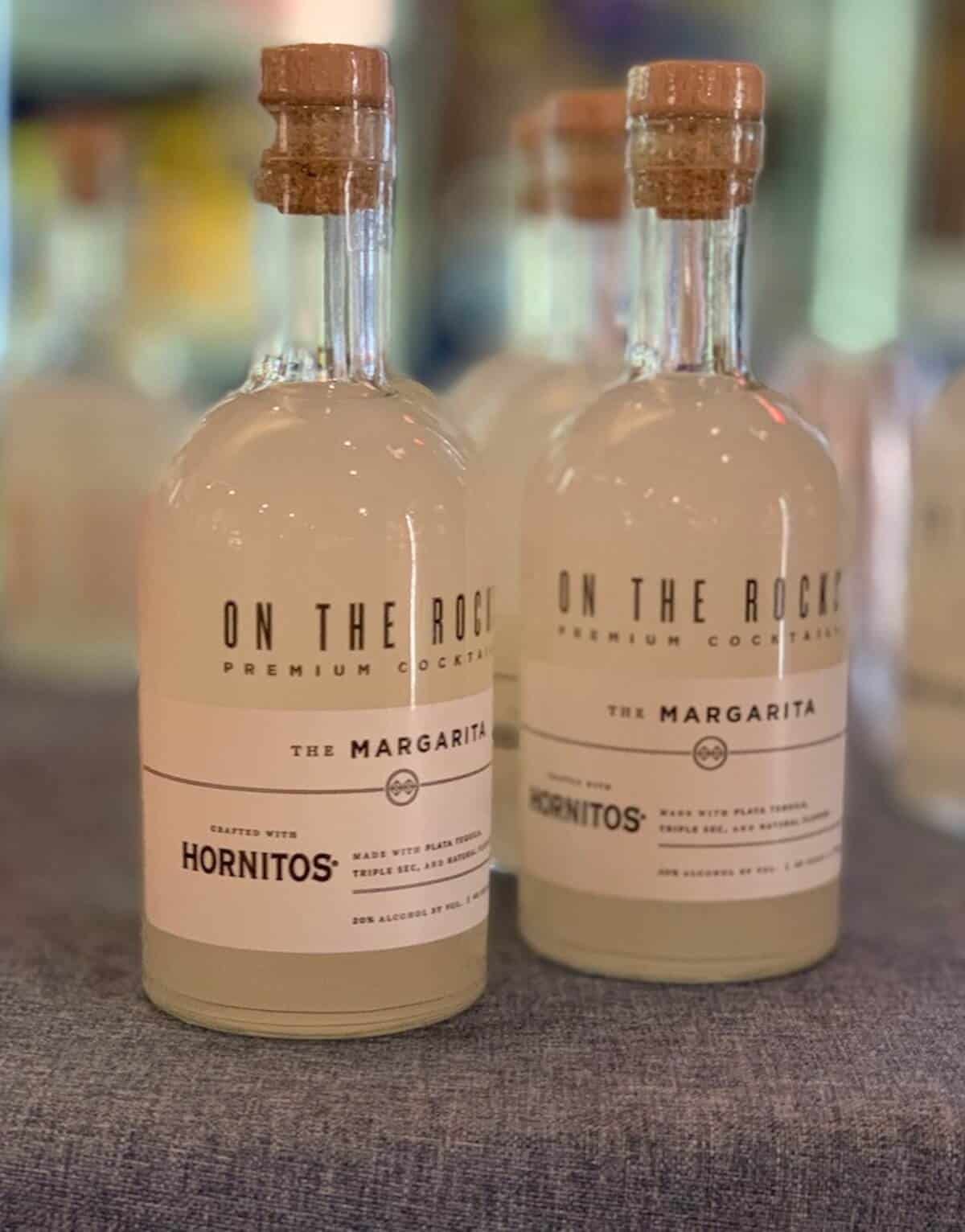 Final Thoughts
What I really liked about the whole line of On the Rocks Premium Cocktails was that there was no chemical taste in any of the samples I tried, how pre mixed cocktails usually taste to me. Nor was there a metallic taste that you might get from canned cocktails.
My only complaint might be that some of these cocktails were a little too sweet for me, but that's personal preference.
While I still prefer having my scotch, whiskey, or bourbon neat, it's nice to be able to mix it up a bit (pun intended) without having to stock the large inventory of mixers and bitters I mentioned before.
So while I wait for that personal mixologist to magically materialize at my door, I'll just sip one of these bottled cocktails...there's no hurry…just please hand me a glass.
Slainté! L'chaim! Cheers!
Tammy