Being an Outlander fan has lots of benefits, including discovering Clan Fraser Blended Scotch Whisky. It's a lovely expression for fans of both whisky and Outlander!
So I'm a fan of this show...
I might have mentioned 1 or 2 times (or a 100…I lose track) that I'm a fan of Outlander, the STARZ TV show and the book series by Diana Gabaldon.
And by that, I mean I'm an I've-gone-off-the-deep-end-and-am-now-treading-the-water-there sort of fan.
I discussed my obsession and how it relates to my love of scotch, but I bring it up again because (1) I'm loving Season 3 of the show which is currently playing, and (2) I recently learned about a scotch directly related to Outlander.
Who knew?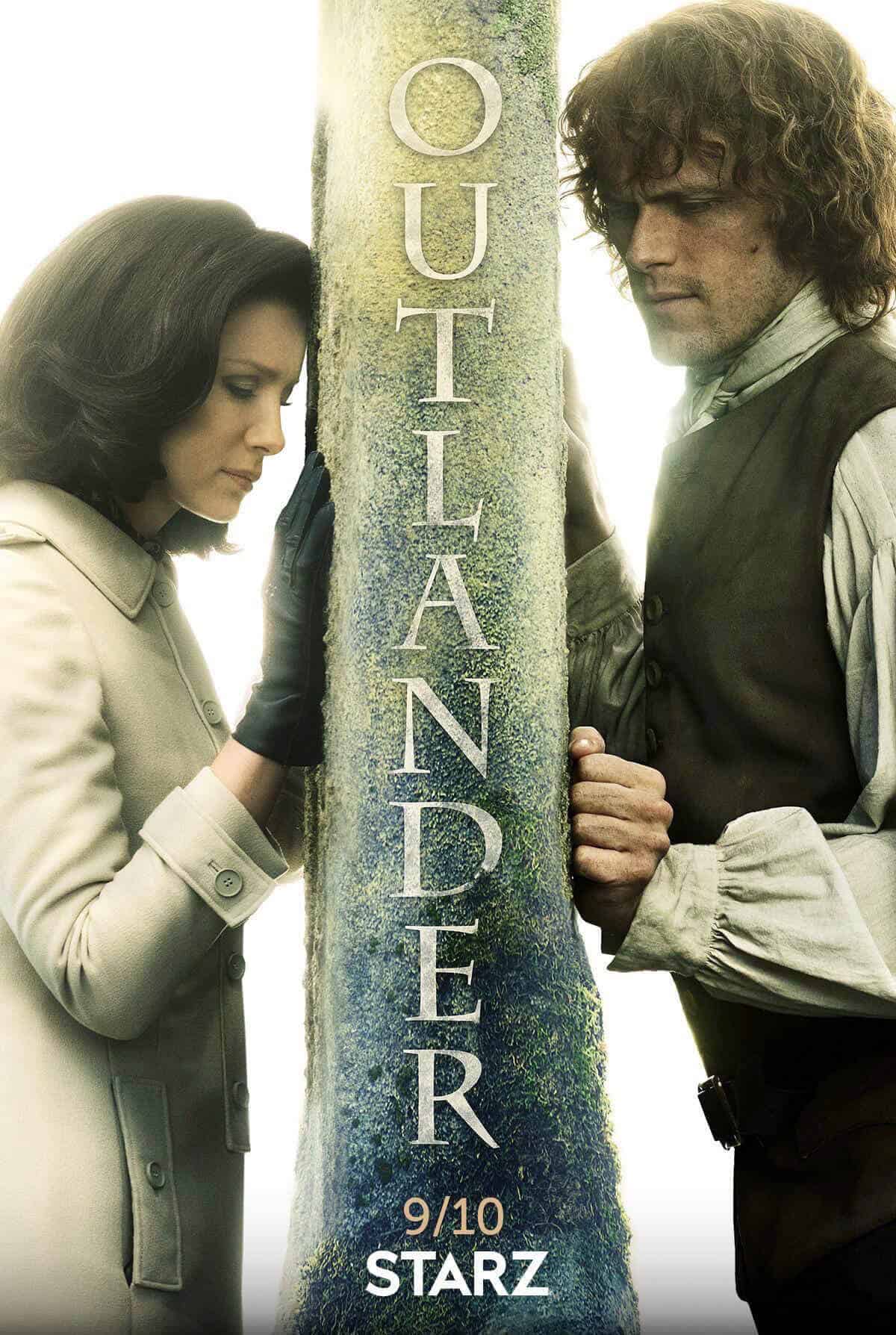 A chance discovery
When I attended the New Hampshire Highland Games and Festival, I met up with other rabid fans in front of the Clan Fraser tent, next to the life-size standup image of Jamie Fraser in full Highland regalia. For the uninitiated, Jamie Fraser, played in the show so well by Sam Heughan, is the male protagonist.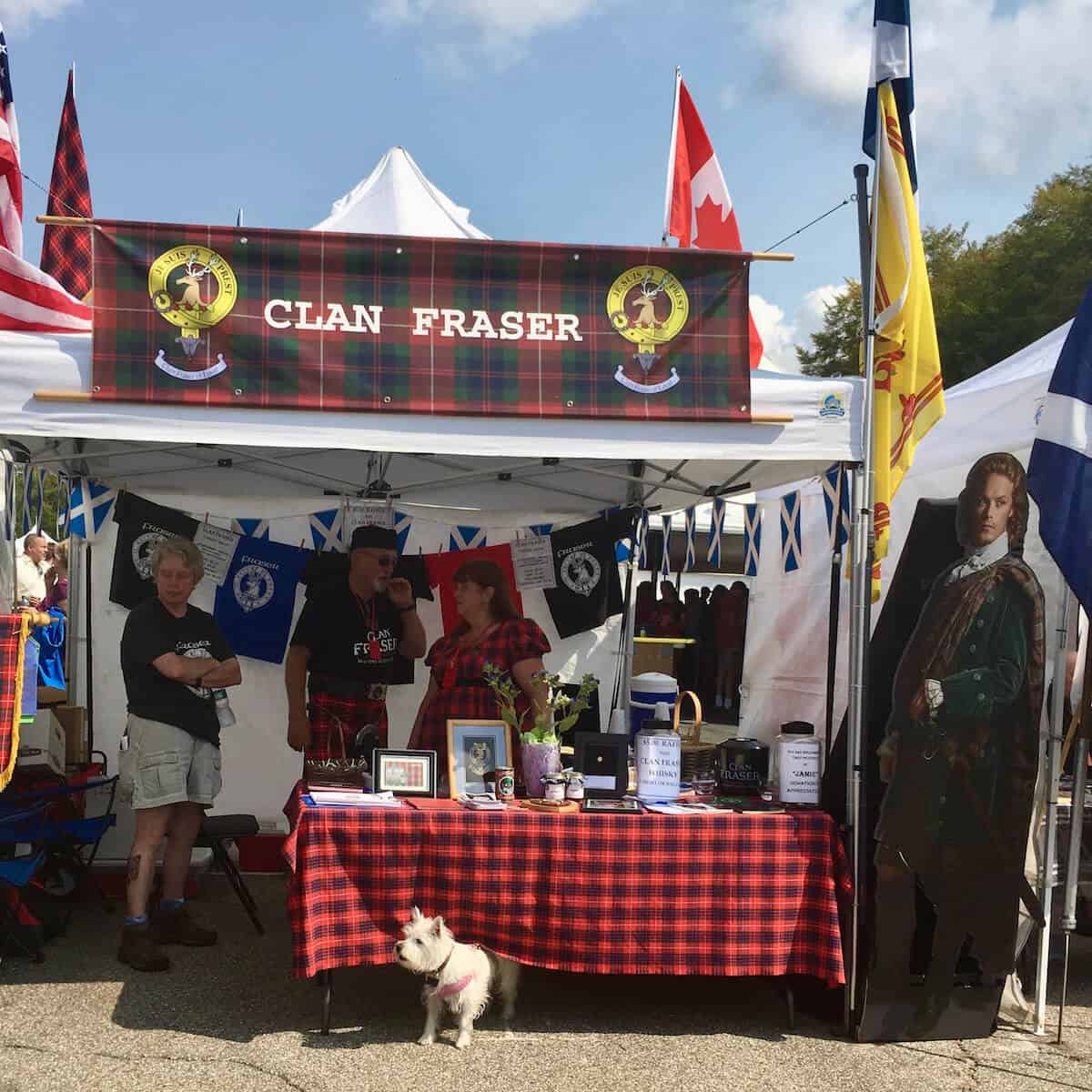 After the group broke up, I started speaking with Charles Frasier, one of the people manning the tent. He told me about Clan Fraser whisky, and I knew right away that I had to see if I could get a sample to review.
I went to their website and started a very nice correspondence with Tony Roberts, Commercial Director for the brand. He couldn't send me a sample directly (the US has strict liquor importation laws), but by coincidence I had a friend traveling in Scotland just then.
Tony arranged to have a sample, nay, a bottle, shipped to her hotel (on a Saturday, no less), and she brought it home for me. And boy, was it worth it!
Single malt scotch vs. blended scotch
Longtime readers will know that I really only drink single malt scotch, mainly because that's what is generally being offered at the tastings I attend.
I've tried some commercial blended whisky but usually come away unimpressed, so why bother? When I went to the website I hesitated at first upon learning it was a blend, but then I read the description:
"Clan Fraser Blended Scotch Whisky is a unique blend … of finest grain and malt whiskies inspired by the ingenuity, determination and pioneering spirit of the Fraser Clan. Honey and buttery on the nose with hints of cinnamon and vanilla. There are notes of raisins and figs and the finish is, rounded, ever so slightly sweet and deliciously smooth.
To make our blend we first selected a number of whiskies, all of them aged in charred oak casks, from the Heart of Scotland. These whiskies were then blended to different recipes until we succeeded in producing a balanced and consistent Scotch whisky. The blend was then allowed to rest for some time (a process known as 'marrying') before being bottled in Scotland"
Well, this sounds delicious, no? I was so excited to try it, and I waited for the perfect moment, watching a new episode of Outlander, of course!
Clan Fraser Blended Scotch Whisky
At Home, October 2, 2017
Clan Fraser Whisky
40% ABV
Tasting Notes
Nose: Honey, flowers, light brown sugar, wood, peaches

Taste: Some initial spicy burn, light char ash smoke, caramels, peaches; the smoke/ash becomes less noticeable as the oak wood influences take over

Finish: Ends with cinnamon, white chocolate lingers, a pleasant heat at the back of the throat

Comments: Very nice! Easy to sip, not cloying or heavy handed…well balanced; doesn't need water.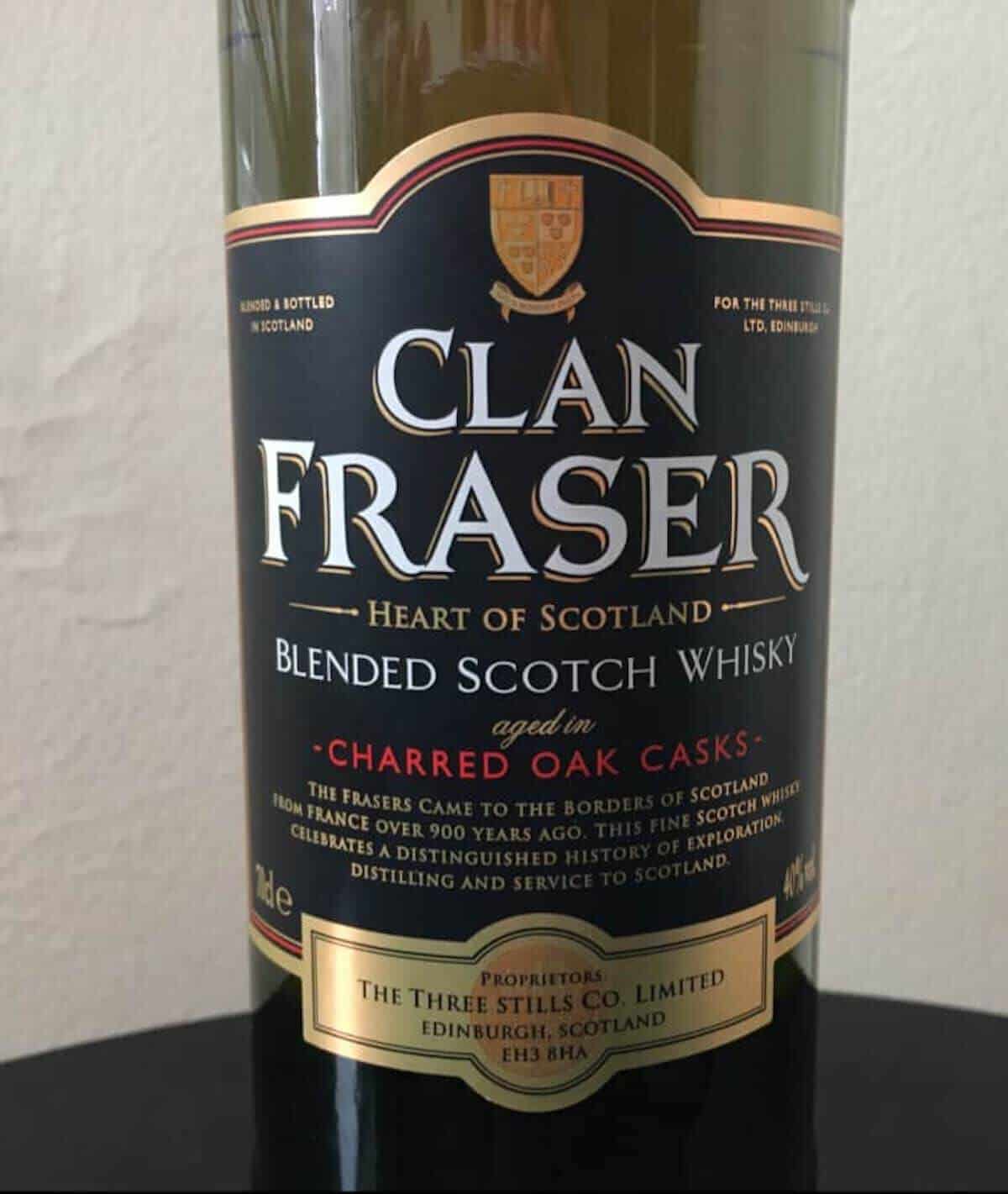 Final thoughts
When I paired this scotch with an apple cider jam tart, the char notes reappeared! I love how food can bring out different flavors in the sip.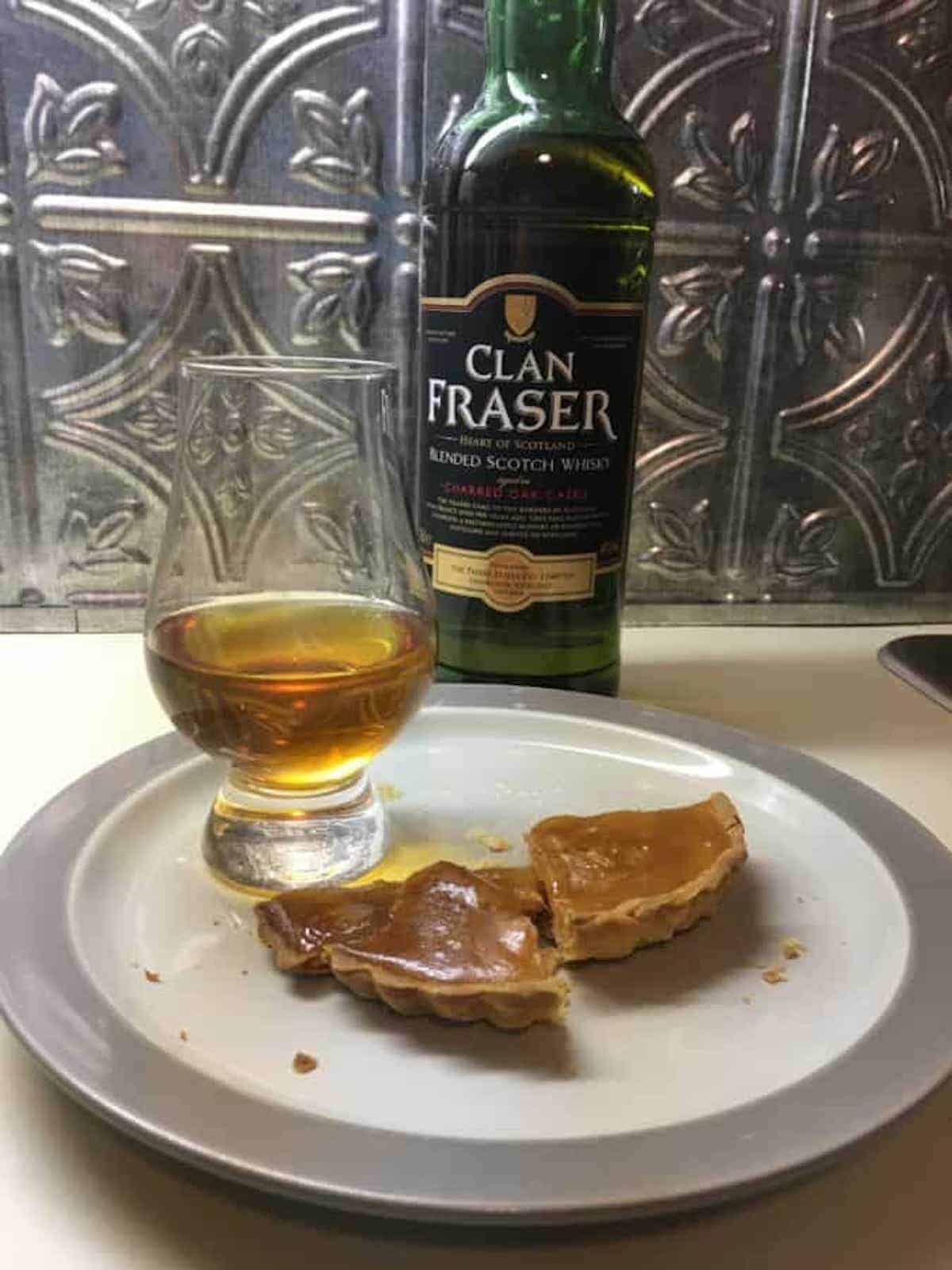 I heartily recommend you try Clan Fraser whisky, if you can get your hands on a bottle, that is. I
t's well worth the effort. As for me, I'm hoping to share it with fellow Outlander fans at a viewing party for a big episode that's coming up. If you know what "Print Shop" means, you'll know I'm referring to.
Have you ever come across a new whisky by being a fan of something unrelated? Tell me your story in the comments below. And do check out Outlander if you're so inclined…it's got all the feels!
Slainté! L'chaim! Cheers!
Tammy