Peat is a fuel source and provides a hot but slow burn, and the smoke imbues the barley with all sorts of flavors, leaving us with the peated characteristic of the whisky's terroir.
I was lucky enough to attend the Whiskey Weekend event at Julio's Liquor's in Westborough, MA. They had a series of tasting events that lasted over several days, but the one I was most interested in was a tasting presented by Simon Brooking, US Beam Suntory Brand Ambassador.
I have attend Simon's tastings before and have always come away impressed. He imparts wit, wisdom, and projects the best of Scottish hospitality. I always enjoy hearing Simon's talks.
This time, Simon presented a tasting called The Peated Malts of Distinction. It was a master class on how peat is used in scotch production and the regional differences that peat can impart (think: terroir), giving us peated whisky.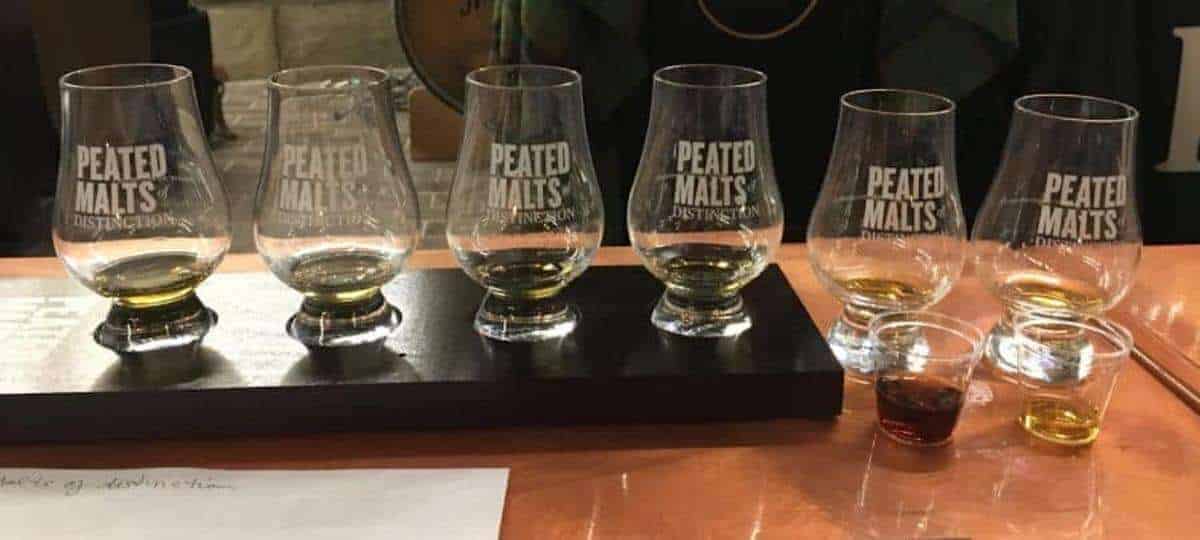 Diving deep into peat
So, how much detail do you want me to give?
We can really dive in the deep end (and you know I'd do it, too!). Or just a general overview? Can I get a show of hands? Four, five, six...ok, we'll split the difference and go tiptoeing over the material. Here goes...
Peat is just decomposed plant materials in a water-saturated environment that is devoid of oxygen. Scotland's peat bogs are all over the region, so the type of plant material that creates the peat varies.
In the Highlands the peat is more pine based, while on the islands it's seaweed based. This regional difference imparts the peat with different flavor profiles. Highland peat has less nitrogen compounds than Islay peat, so it will have a relatively low intensity of peaty character compared to Islay's more intense character with high levels of smoke and burnt aromas.
Why do we care about peat in the first place?
Peat is a fuel source and provides a hot but slow burn. It's used to dry the barley that has been partially germinated during the malting process, and the smoke imbues the malted barley with all sorts of flavors, aka some of the good stuff.
Simon went into a lot of detail about each expression we were tasting, and I've included the highlights in my tasting notes below.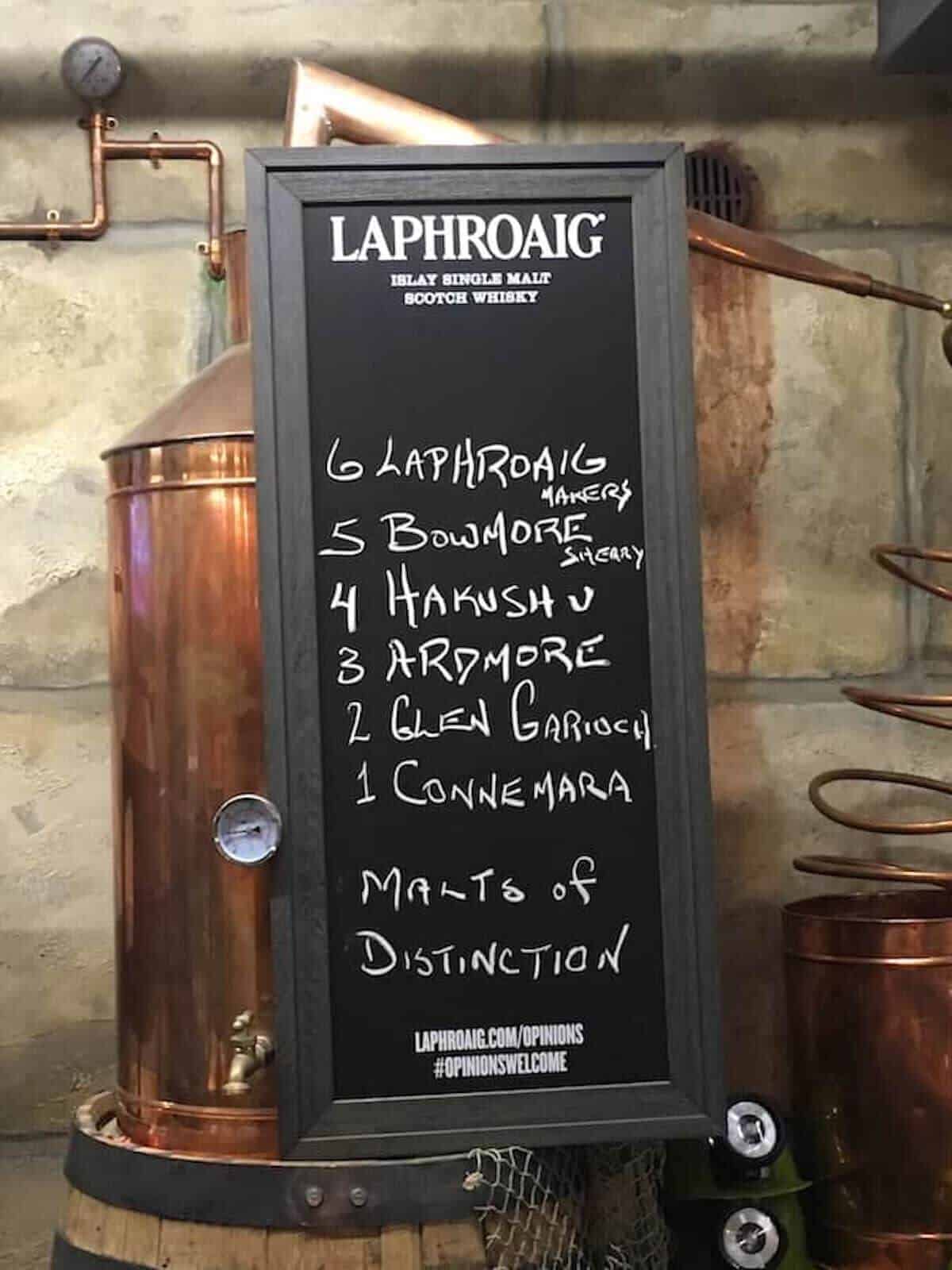 The Peated Malts of Distinction Seminar
From Beam Suntory at Julio's Liquors, February 25, 2017
Connemara Original Single Malt Irish Whiskey
40%ABV, Western style, from Ireland
Connemara means "of the Sea"
Peat Phenols: 15 ppm (standard whiskies are 2-3 ppm)
Tasting Notes
Nose: light smoke, light peat, caramel and honey

Taste: light peat enters, honey, sweet, soft

Finish: smooth at end, honey lingers

Comments: Very nice
Glen Garrioch 1995
55.3%ABV
Pronounced "Glen Geery"
From the Highlands, Aberdeenshire
Phenols: 10-12 ppm
Tasting Notes
Nose: chocolate, soft spice, soft peat (very mild)

Taste: soft peat builds, starts sweet with honey and burnt sugar (matches the nose)

Finish: building smoke that lingers

Comments: Very good! I'd buy this one, but it isn't available for purchase any longer (sadness)
Ardmore Legacy
40%ABV
From the Highlands, higher up in the mountains
Heather influence
Phenols: 15 ppm
90% peated/10% unpeated
Tasting Notes
Nose: stronger peat nose, pine

Taste: smoky on tongue, little sweet but not aggressive, enters smooth, approachable for a medium peat; with water smooths out to more honey

Finish: smoke lasts on tongue; with water, softer smoke but nice
Hakushu 12yr
43.5%ABV
Alps of Japan, Suntory Distillery
Phenols: some barley at 2-3 ppm and some at 25 ppm, then blended
Peat and barley are imported...difference is the water (soft, filtered naturally)
Altitude gives lighter, sweeter style spirit, Japanese style whisky
Tasting Notes
Nose: more body, not a lot of scent to discern

Taste: oily, smoke, sharper, camping, green apple

Finish: sharper smoke that lasts

Comments: very different and hard to discern
Bowmore 12yr
40%ABV
Means "the big turn"
Bowmore is in a more protected part of Islay
Barley is floor malted above the peat fired malt kilns and hot smoked
Aging caves below sea level…cool, damp climate for a softer, gentler maturation
Aged in bourbon and sherry casks
Tasting Notes
Nose: peatier

Taste: drier, smoke with iodine, plum

Finish: just the smoke, not sweet, alcohol

Comments: not heavy peat, subtle and smooth

Lustag Dry Sherry: plum, fruit, rich, sugar – tasted to see the influence on the whisky
Laphroaig Quarter Cask
48%ABV, Islay
Laphroaig means "the hollow by the bay"
Barley is floor malted above the peat fired malt kilns (peat heated, cooled, then more peat is packed to produce a blue smoke), smoked low and slow
Aged in Maker's Mark bourbon barrels
Quarter Cask means more wood to whisky exposure giving more bourbon flavor
Tasting Notes
Nose: here's the peat! ocean, greener, apple, smoke

Taste: starts sweet, then dries, oily, ocean; tasted with orange, cuts alcohol and gets drier and smoother

Finish: smoke that lasts; tasted with orange, sweet on tongue but doesn't last

Comments: Smoke! My favorite!

Maker's Mark Bourbon: lighter, spicier, with nutmeg, big and bold – tasted to see the influence on the whisky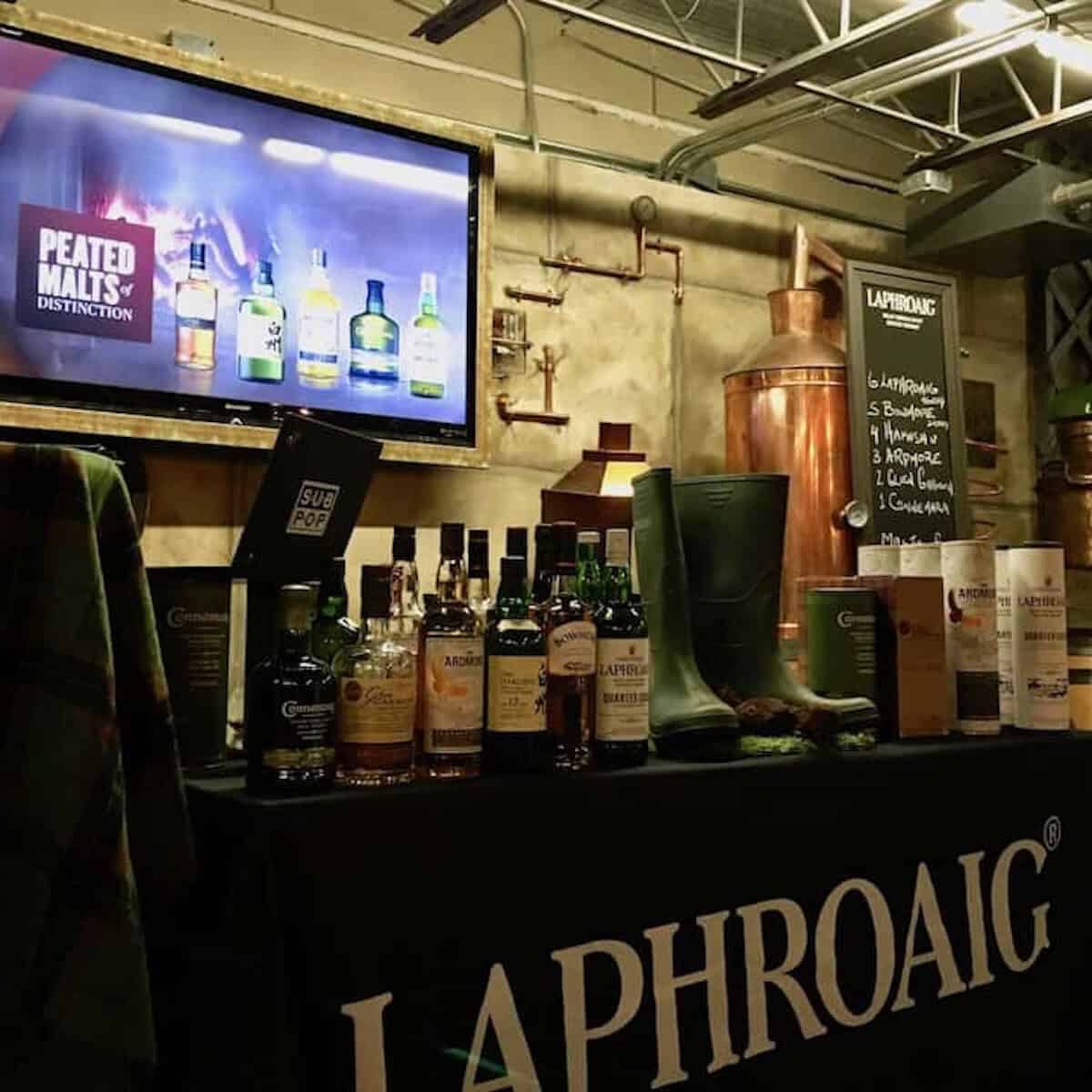 Final thoughts
I enjoyed the opportunity to compare all these different styles of peated whiskies. Being able to really detect the differences that the terroir gave to each expression helped me to open up my palate.
And as a person who loves to learn, I truly appreciated Simon's presentation, giving details for each taste and an appropriate toast as well!
Got any comments about peated whisky? Do you like a lighter or a heavier style? Highland or Islay? Me, I'm definitely a peat girl, the smokier the better. It's where I started this scotch journey after all!
Slainté! L'chaim! Cheers!
Tammy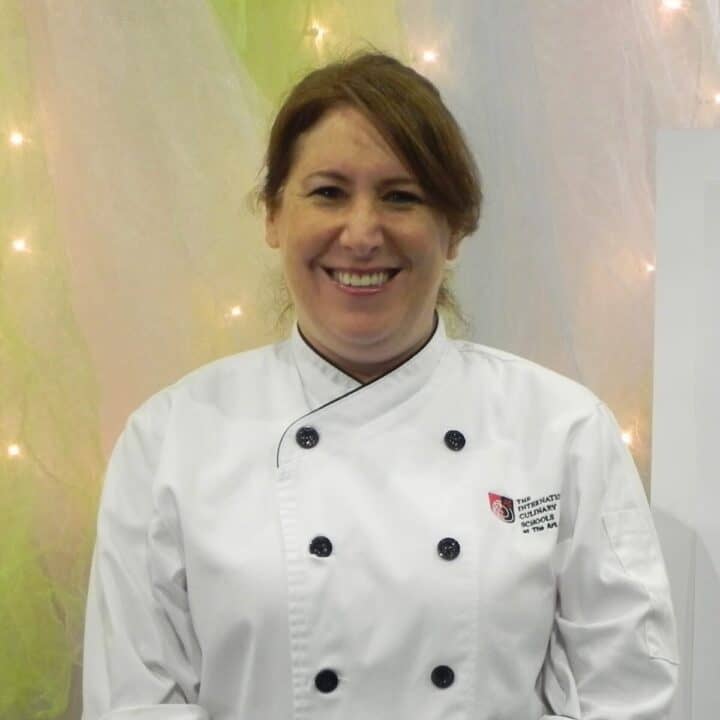 I hope you like this review! If you tried the expressions or have a question, I'd love for you to leave a comment below. Thanks!