Tasting a wide range of scotch, bourbon, whiskey, and rye whiskey at a Whisky Wednesday drawer cleanup. The hardest task is picking which expressions to try!
My confession…I hate housecleaning.
There is one kind of housecleaning that I do enjoy, and that's when Ken Gordon of Gordon's DTX decides to "clean out the drawer" for Whisky Wednesday. That's when he takes out bottles that have been opened and are less than half full, and we help finish them off. It's a sacrifice, I know.
A diverse lineup of tasting notes
This is my version of whisky housecleaning, and the biggest decision is what to choose! This time I sampled expressions that I hadn't tried before (well, I maybe had a couple of favorites at the end).
I went from scotch to whiskey to rye, as diverse a range as you can get. Well, see for yourself!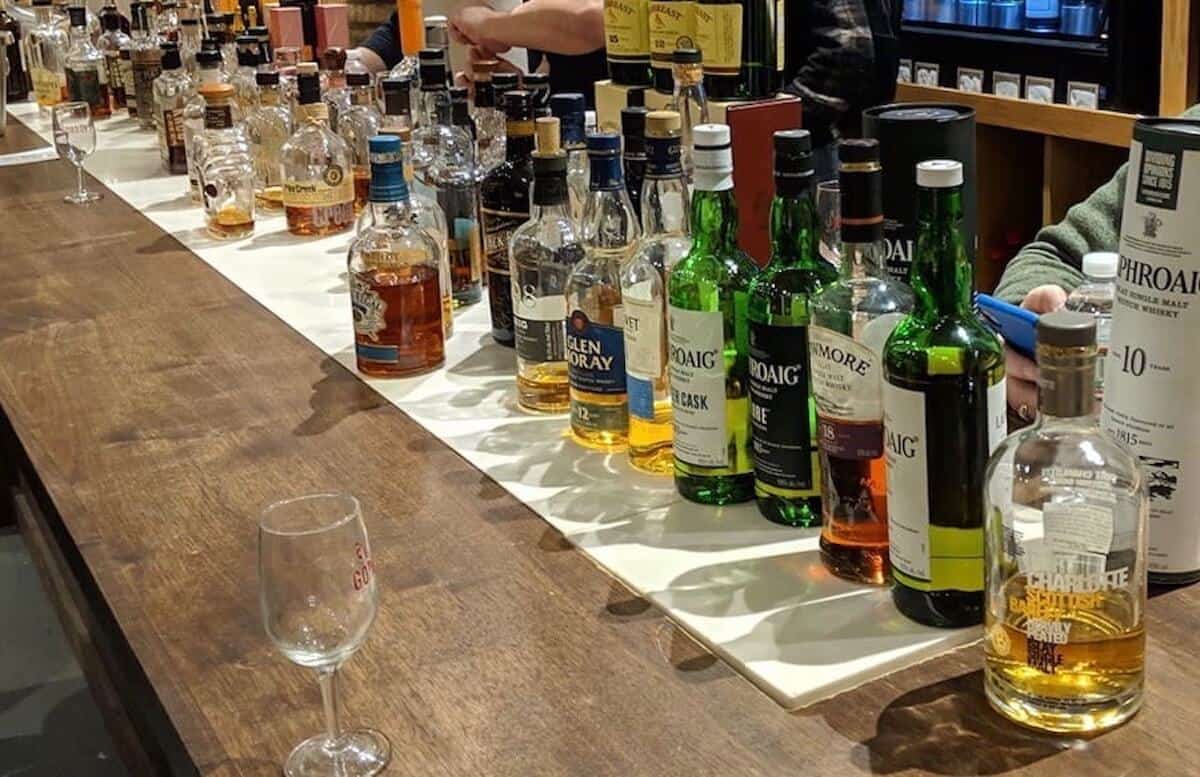 Winter Whisky Housecleaning
At Gordon's DTX, January 2, 2019
Chivas Regal Mizunara Finish
40%ABV
Tasting Notes
Nose: light aroma, dust, cedar

Taste: brown sugar, vanilla, wood shavings

Finish: cinnamon and cloves, cedar

Comments: very woody, some sweetness
Glen Moray Elgin Heritage (12 yr)
40%ABV
Tasting Notes
Nose: flowers, clover honey, dried hay, potpourri

Taste: flowers and toffee, honey

Finish: caramel sauce, light baking spices

Comments: sweet and floral, bright, delightful
Monkey Shoulder Batch 27yr
43%ABV
Tasting Notes
Nose: nutmeg, brown sugar, light smoke

Taste: thick body, oily, caramel and cinnamon, wood smoke

Finish: cinnamon lasts with wood smoke underneath

Comments: interesting, the thickness and body help the wood flavors develop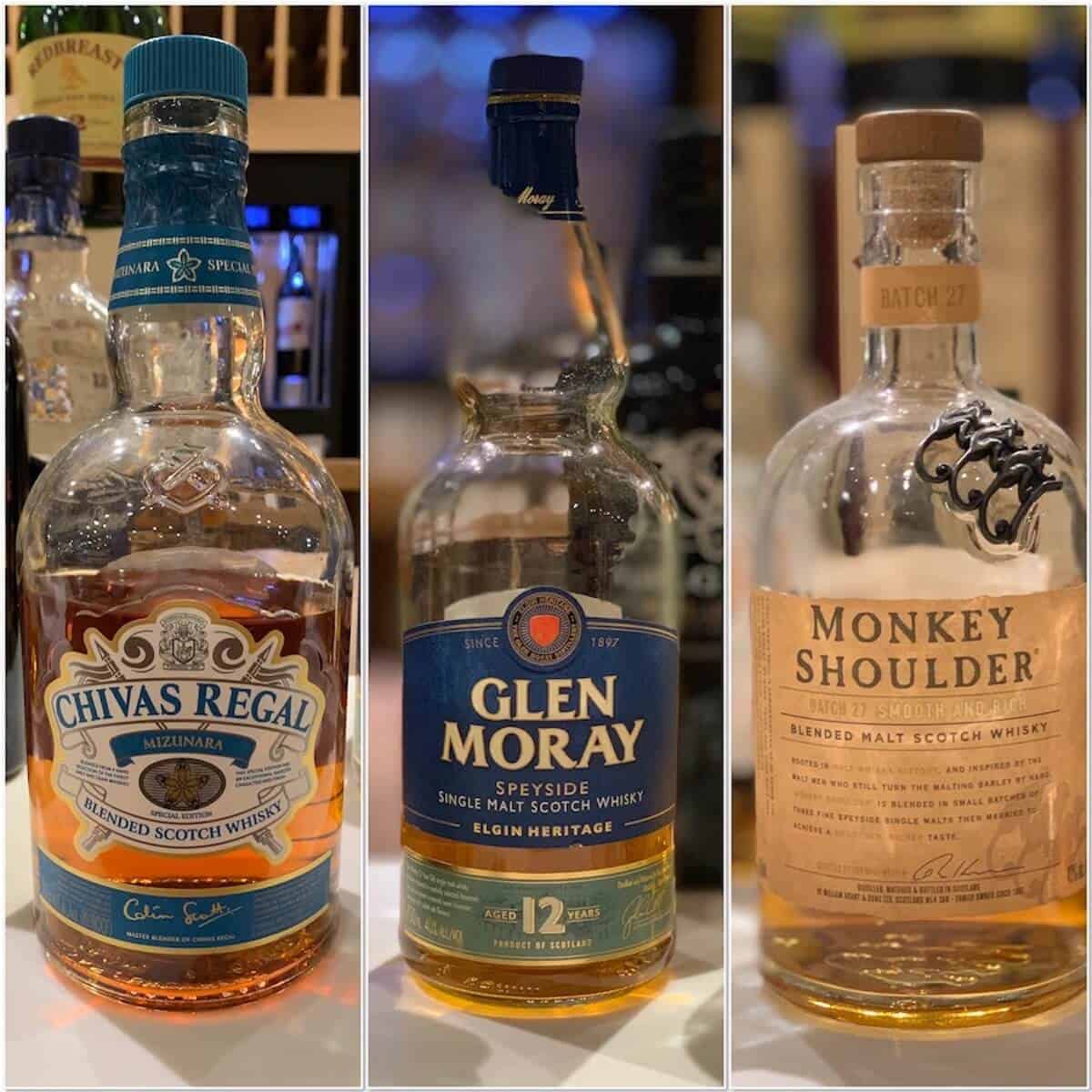 Gordon Graham's Black Bottle Blend
43%ABV
Tasting Notes
Nose: light caramel, hay, heather

Taste: light body, bright hay, caramel, thyme

Finish: light nutmeg to thyme and heather

Comments: so many different flavors and aromas to tease out, interesting because you have to really pay attention
Rebel Yell Kentucky Straight Bourbon Whiskey
Tasting Notes
Nose: caramel, vanilla, corn sweetness, grass, dried pears, cereal

Taste: medium body, vanilla fudge, light baking spices, bread grains

Finish: ends with vanilla, toffee, hint of pears

Comments: isn't cloyingly sweet.. mellowed with caramel
Masterston's 10yr
45% ABV, Canadian Rye, Hungarian Oak finish
Tasting Notes
Nose: caraway, corn, salted caramel

Taste: mediumbody, cloves, rye spice, caramel, slight smoke

Finish: rye lingers, then cinnamon

Comments: has a dark flavor
Putnam New England Rye Whiskey
43%ABV
Boston Harbor Distillery
Tasting Notes
Nose: corn, brown sugar candy, light rye

Taste: dark rum, brown sugar bars, light anise, cardamom

Finish: cloves, cardamom, brown sugar

Comments: not a strong rye, actually quite nice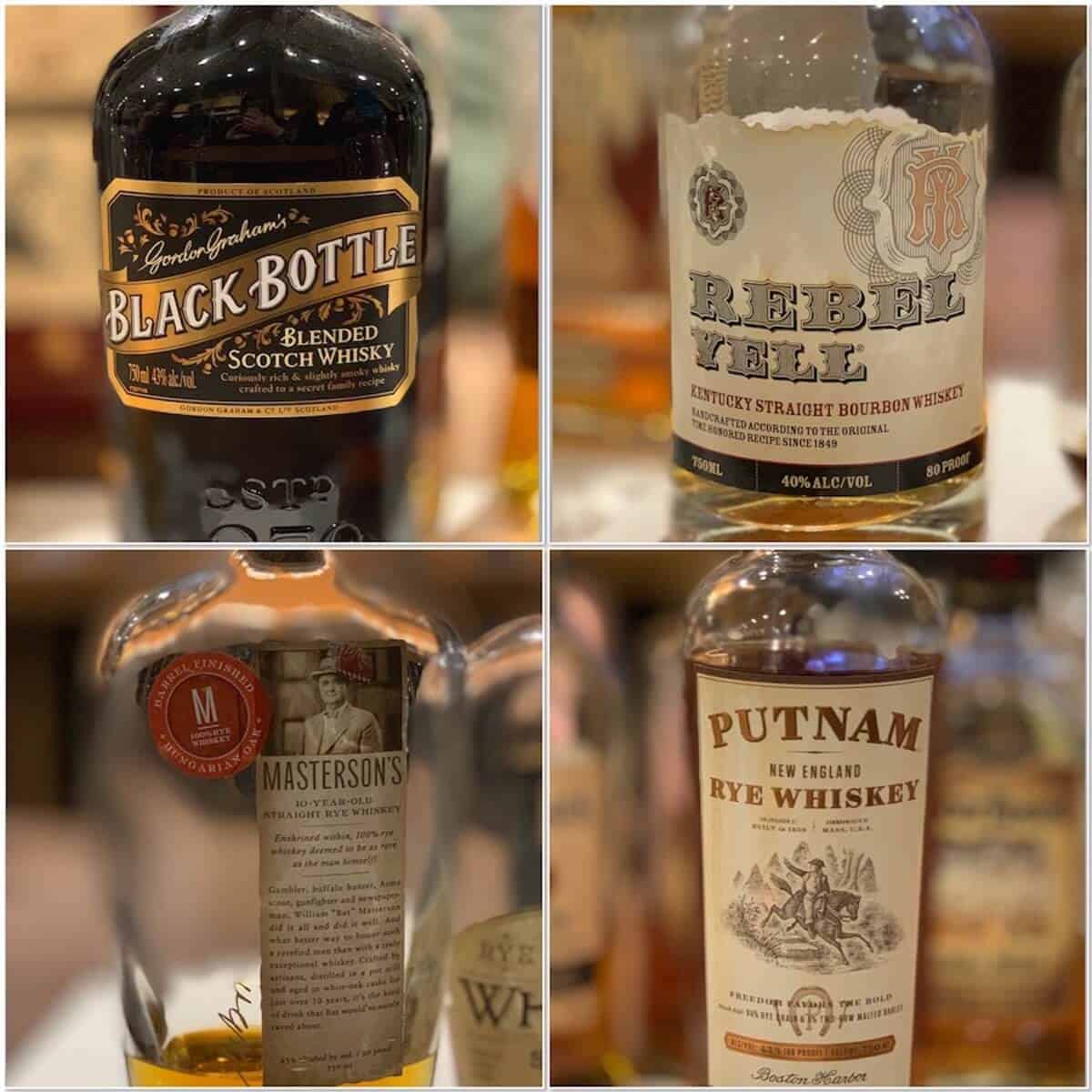 Final thoughts
I rarely post these random whisky tasting notes, but I think the next time Ken decides to empty his drawer, I'll do it again.
It's a great way to try a truly diverse lineup, and a few favorites!
Slainté! L'chaim! Cheers!
Tammy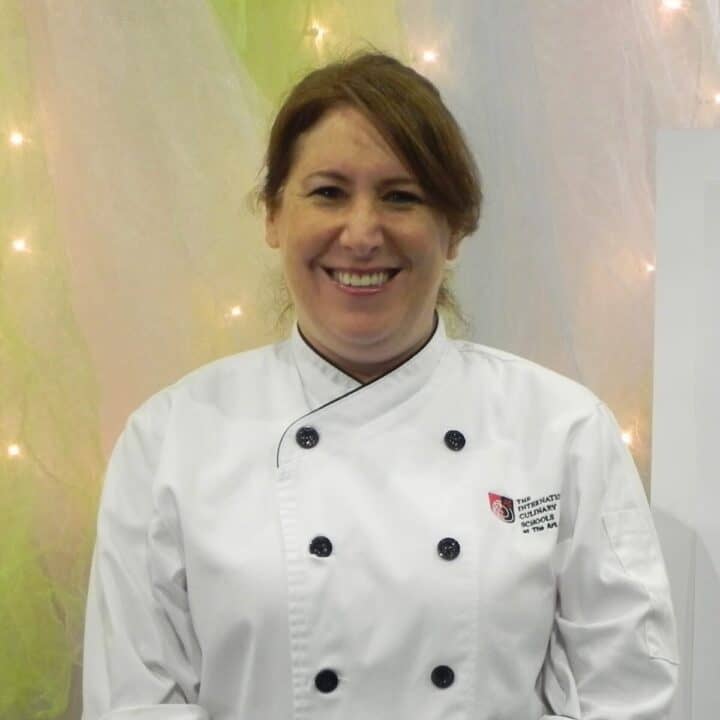 I hope you like this review! If you tried the expressions or have a question, I'd love for you to leave a comment below. Thanks!