Templeton Rye Whiskey copies its Prohibition-era whiskey recipe. Spirit of York 100% Rye Whisky shows off its Canadian roots. Both are excellent high rye whiskey gifts!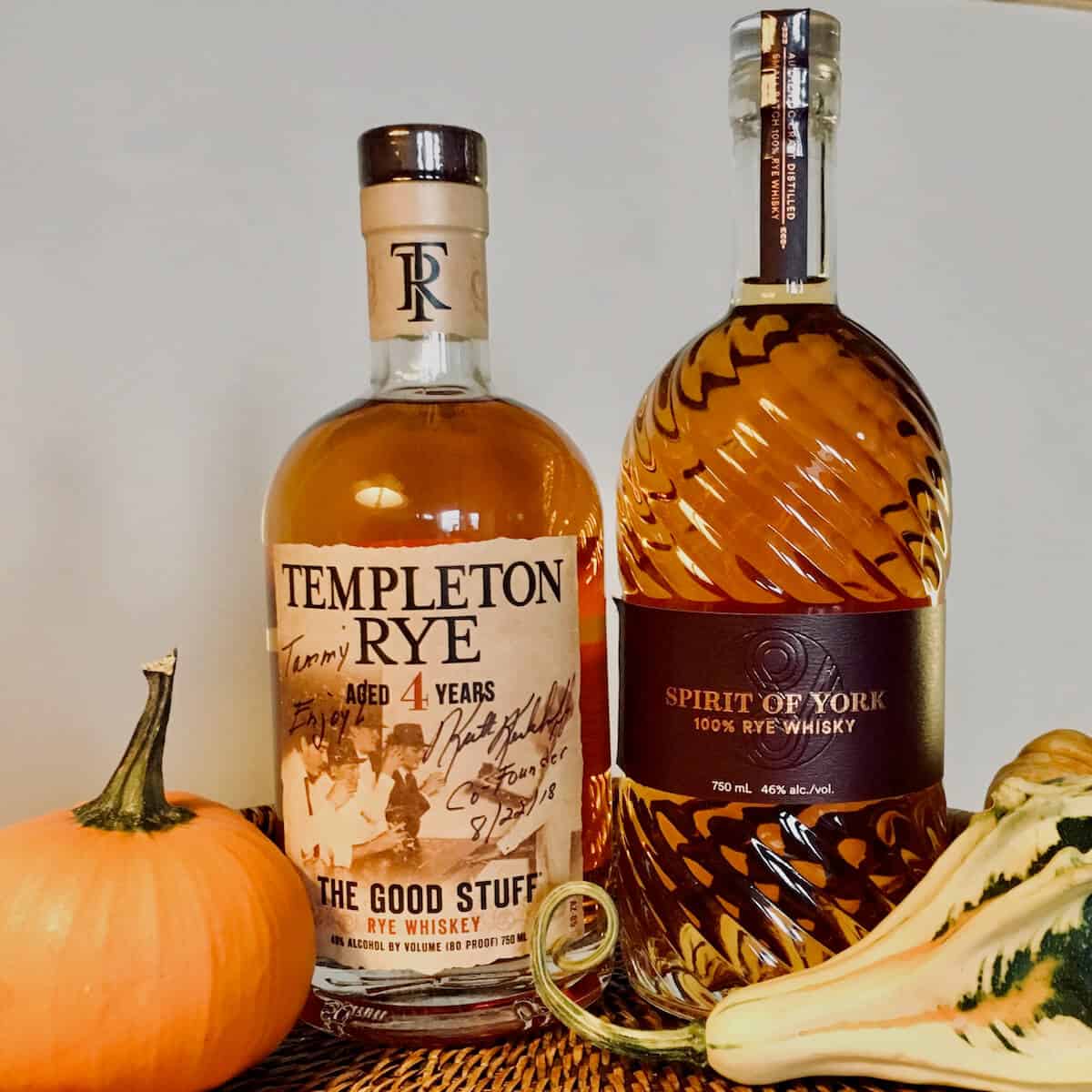 Recently I was given two gifts, one a gift of history, the other a gift of love.
And both were gifts of high rye whiskey, something that I can now appreciate. I remember when rye was a novelty for me. Ah, memories…
History and family lore
When Gordon's DTX had a tasting of Templeton Rye a couple of weeks ago, Keith Kerkhoff, Templeton's co-founder, regaled us with tales of his grandfather's exploits as a bootlegger and outlaw after Prohibition took effect in 1920.
Almost a century later, Templeton Rye strives to reclaim their Prohibition-era tradition of high rye whiskey that was a favorite of Al Capone in his bootlegging days.
Both their 4-year-old and 6-year-old expressions have a mash of 95% rye and are aged in new charred white-oak barrels, the goal being to replicate flavors of that original Prohibition-era Kerkhoff family recipe.
The distillery recently has expanded its facility, including a new visitor's center, making Templeton, IA a place to visit.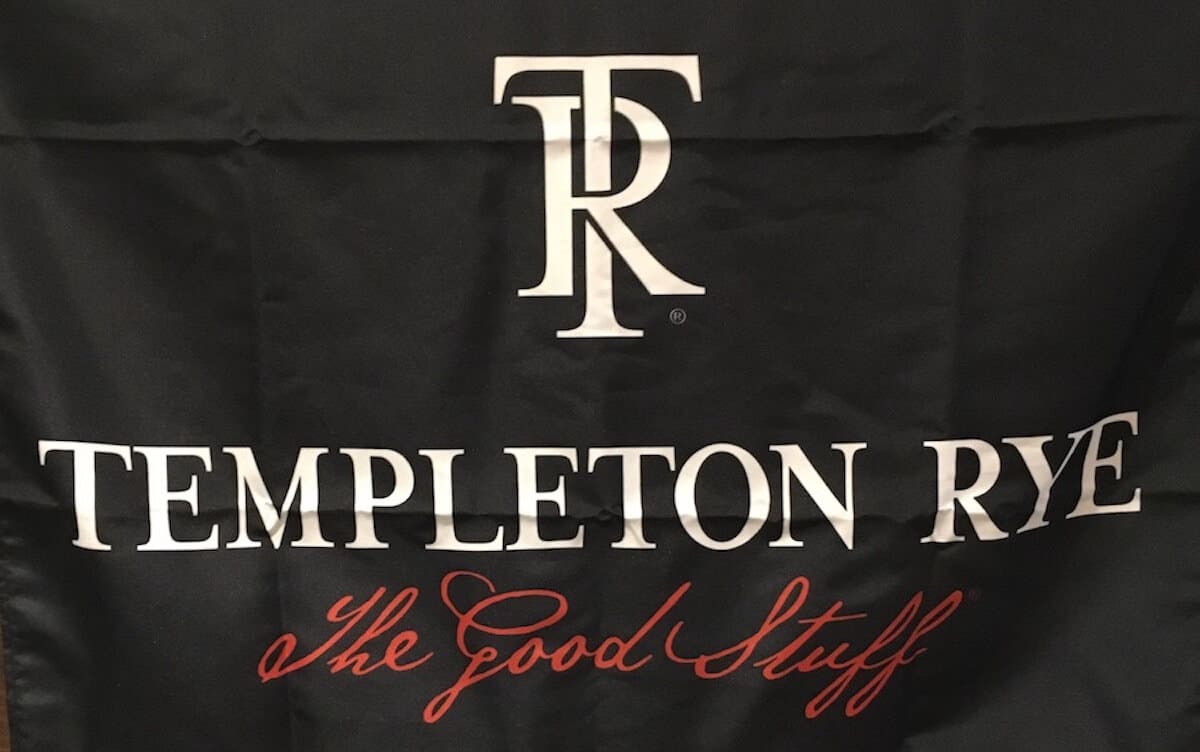 When my older daughter just got married, the newlyweds went to Toronto for their honeymoon and they brought a bottle of Spirit of York 100% Rye Whisky as a gift.
Not only is the expression delicious, the bottle is beautiful as well!
This Canadian whisky is what they call one of their "limited edition spirits" (Spirit of York mainly produces vodka and gin), but the happy couple said the distillery is an awesome place. The pictures on the Spirit of York website show a beautiful glass-enclosed column still and an inviting tasting area.
Chalk this distillery up to another place I'd like to visit!
On to the tasting notes!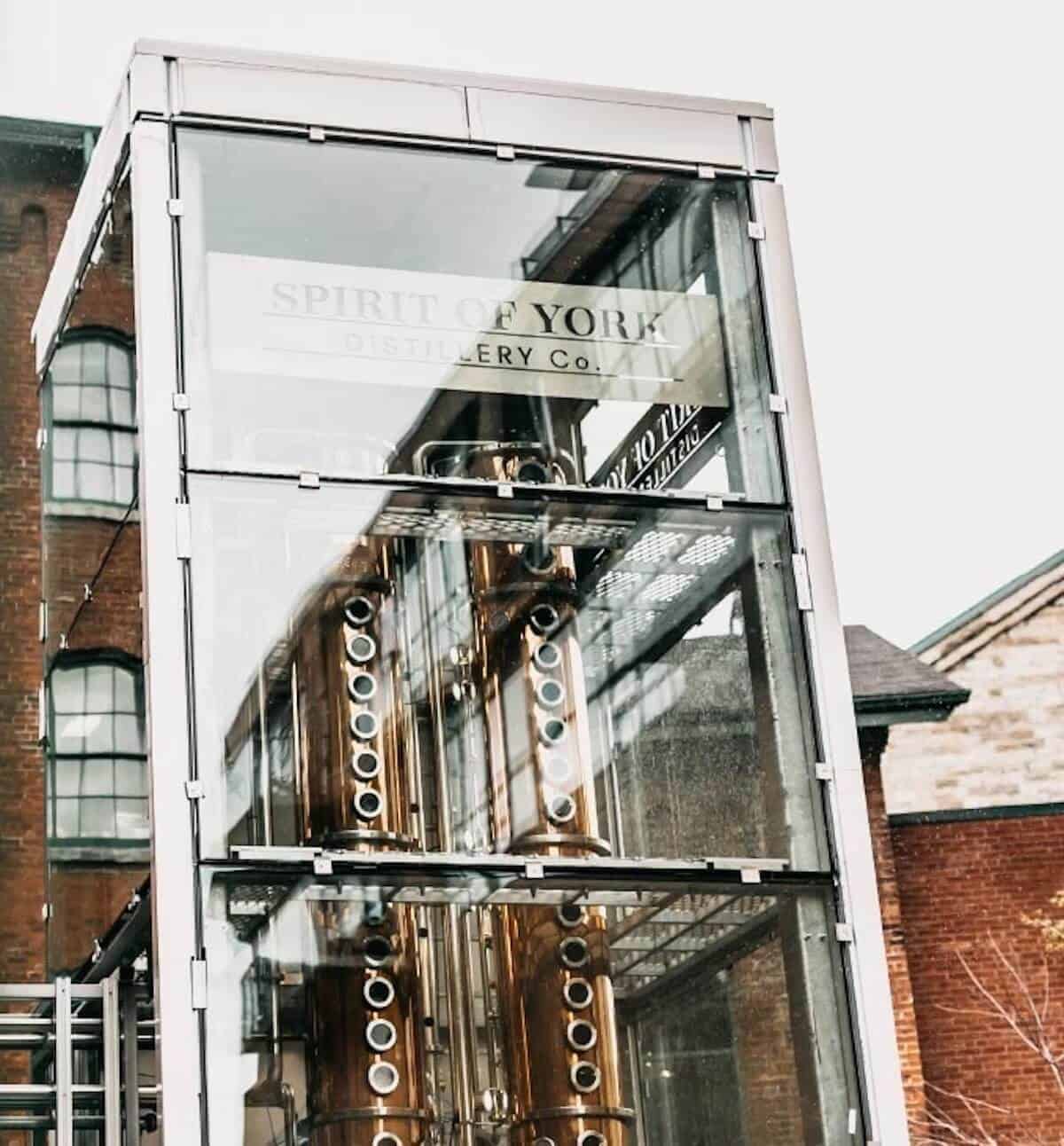 Templeton Rye
At Gordon's DTX, August 22, 2018
Templeton Rye 4yr
40%ABV
Tasting Notes
Nose: brown sugar, caramel, lightly oak, orange peel, almond at the end

Taste: soft, subdued sweetness, creamy orange peel, light caraway, muted cinnamon, oily & thick

Finish: sweet burnt almond lingers, fades slowly

Comments: soft rye that doesn't smack your taste buds
Templeton 6yr
45.75%ABV
Tasting Notes
Nose: pineapple, dill, caramel candy, walnuts

Taste: sweet, caramel, anise, thick, strong caraway

Finish: the caraway holds on almost to menthol

Comments: doesn't burn, but it's definitely a strong rye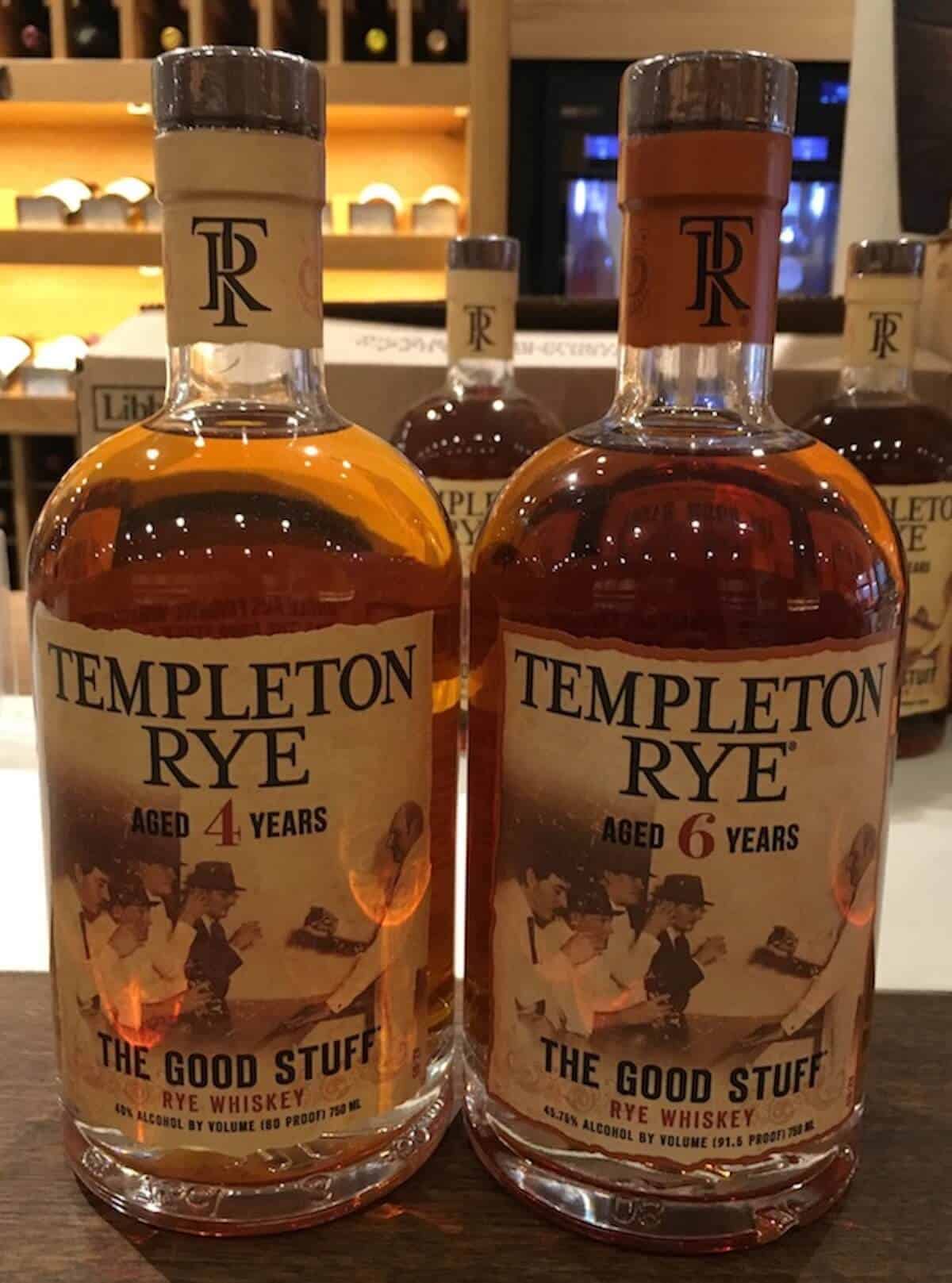 Spirit of York
At home, September 12, 2018
Spirit of York 100% Rye Whisky
46%ABV
Tasting Notes
Nose: floral, honey, soft rye, vanilla, dried apples

Taste: sharp white pepper then rye, a hint of sweet apple cider, nutmeg underneath, medium body, slightly creamy

Finish: rye lasts & lasts with a soft sweetness, fades to baking spices & apple cider

Comments: all the flavors under the rye give this dram a lot of character; water slightly softens the sharp hit of rye, but it reasserts itself. Excellent!
Final Thoughts
High Rye whiskey is a flavor I never thought I'd appreciate.
Yet I bought a bottle of the Templeton Rye 4-year-old and had Keith sign it for me (yes, I had a fangirl moment), and I plan to hold onto that bottle after the whiskey is gone.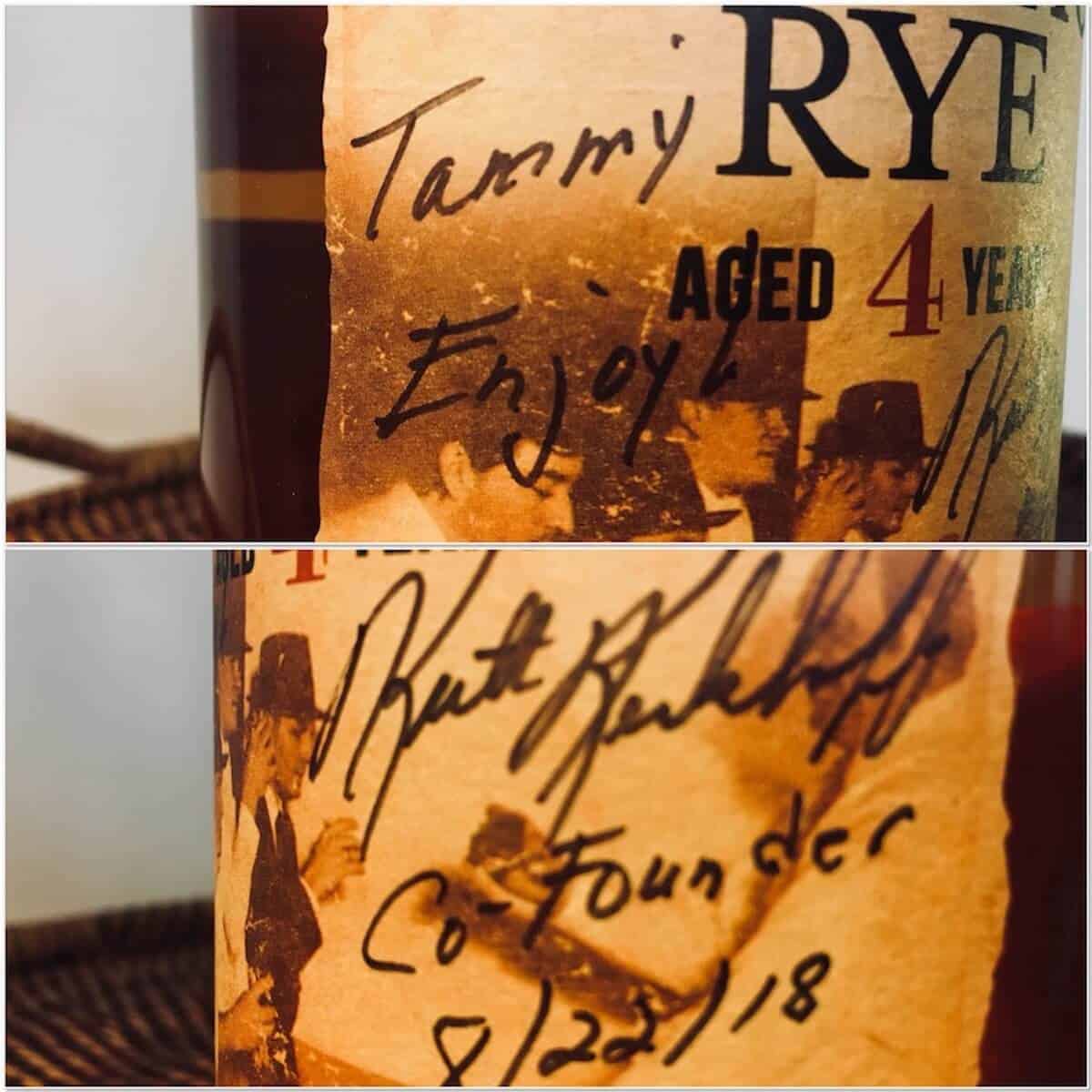 That Spirit of York bottle is so elegant, I'll have to find a way to re-purpose it somehow when it's empty. After all, it's a gift!
Slainté! L'chaim! Cheers!
Tammy
Related Tasting Notes
Whiskey comes in many different styles. There's bourbon, rye whiskey, blended whiskey, and peated whiskey. Here's where you can find a rye whiskey I've reviewed in a lineup.