Rye whiskey can show a range of flavors, and it doesn't have to dominate the spirit. High West Rye whiskey has a lineup that shines in that regard. It's worth seeking out!
Ah, the romance of the American West…
Scenic vistas with roaming bison, snow-capped peaks in the distance, rodeos with cowboys on horseback. That's what I remember from a camping trip with my family in Yellowstone National Park some ** ahem ** years ago.
It truly was beautiful, and still is (at least when the area isn't on fire or overrun with tourists).
This scene popped in my head when I heard we were going to be sampling High West Rye whiskey at last week's Whisky Wednesday at Gordon's DTX. And for good reason, High West distillery, located in Park City, Utah, evokes the Old West in all its expressions.
Yee-haw!
The variety of rye in a bottle
There was a time that I didn't like rye whiskey, but slowly, over time I've come to appreciate its distinctive flavor. Whether there's just a hint in the background to it hitting you in the face, rye doesn't shrink from the limelight.
If a distiller uses it in their mashbill, you can bet it'll be tasted in some fashion.
To me, rye has a range of flavors, lightly toasted almonds, caraway seeds, anise, or toasted walnuts.
I can see how rye can add depth to whatever it's in, so it's interesting then that the rye in High West Rye whiskey isn't always the dominant note but shares the stage with its fellow mashbill components.
The lineup below really shows this notion well.
On to the tasting…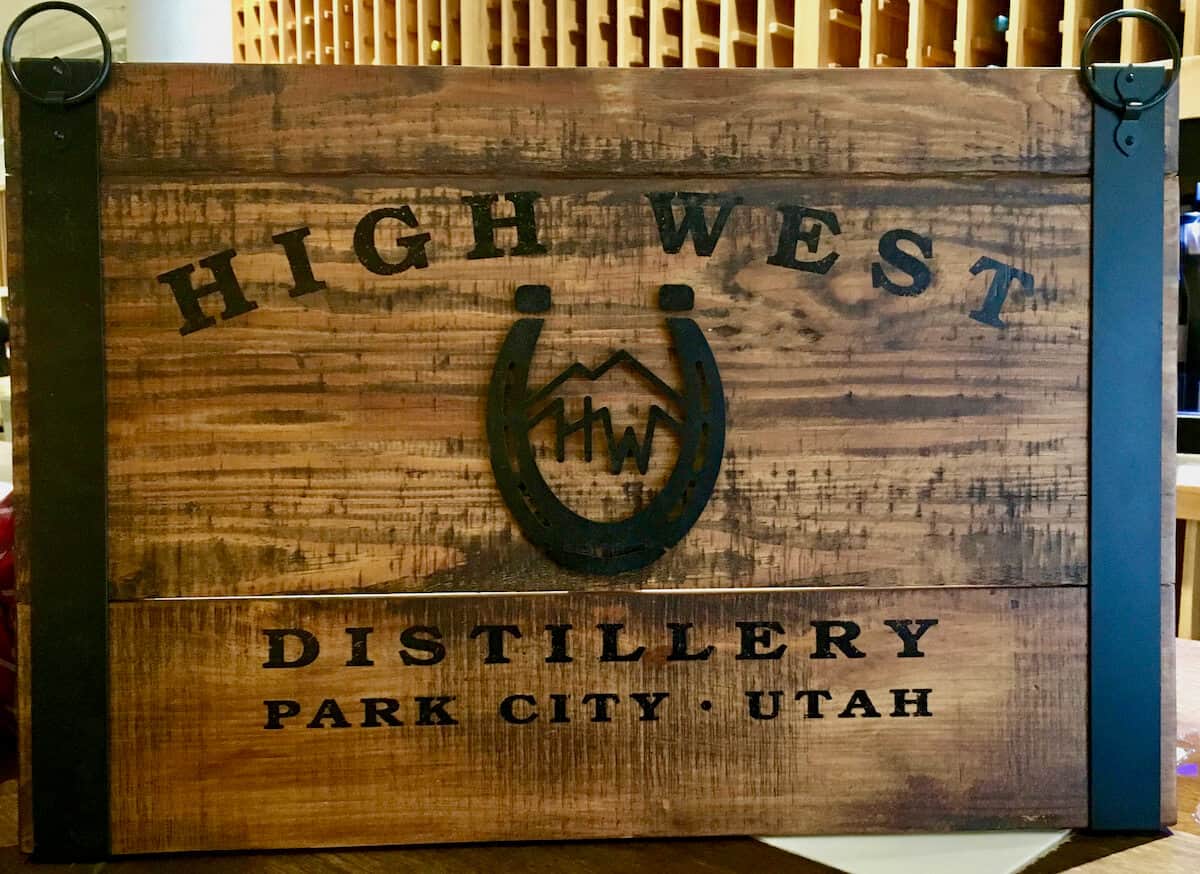 High West Rye Whiskey
At Gordon's DTX, August 18, 2018
High West Double Rye
46%ABV, 2 & 6 yr
Tasting Notes
Nose: caramel, rye, oak, white pepper

Taste: soft to start, gets sweeter, cinnamon and cloves, rye is gentle

Finish: fades to cinnamon red hots, the cloves grow

Comments: rye isn't overpowering, mice and sweet; a good entry to rye (the name is misleading); good for cocktails
High West Rendezvous Rye
46%ABV, 6 & 16yr
Tasting Notes
Nose: sweet, spicy, orange peel, light cinnamon

Taste: soft the spicy, rye rises and dominates, baking spices rise up and last

Finish: the baking spices linger, brown sugar

Comments: more of a bite, very nice to sip and enjoy, has character
High West Yippee Ki-Yay
46%ABV
Rendezvous aged in Vermouth & Syrah

Tasting Notes
Nose: soft sweet rye, some brown sugar, vanilla fudge

Taste: soft, spice delayed, cinnamon red hots tempered with brown sugar

Finish: the tempered baking spices fade slowly

Comments: layers upon layers, I really like this one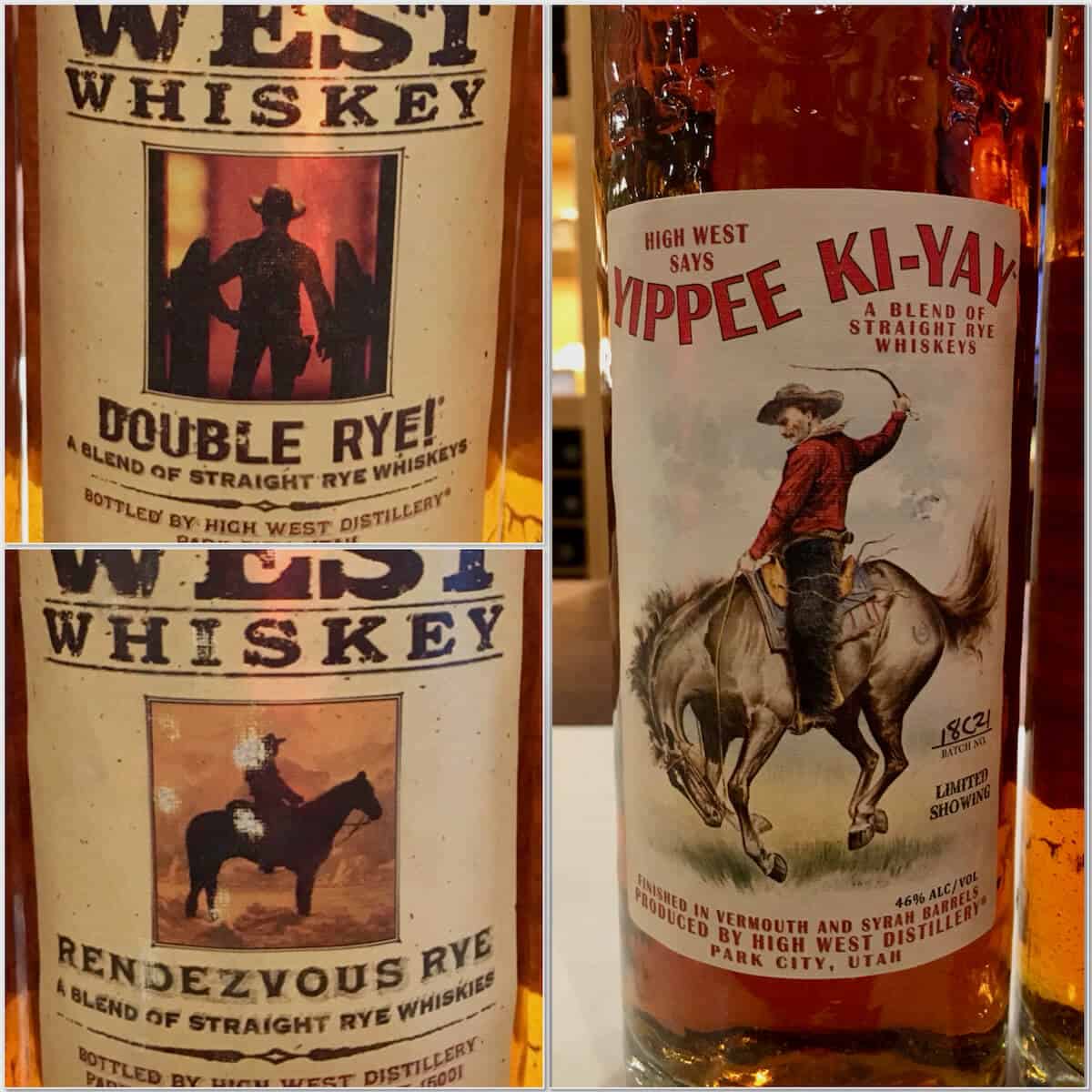 High West Double Rye Barrel Select
51.3%ABV
Finished in an Islay scotch barrel, Gordon's Select bottle
Tasting Notes
Nose: rye, cedar, vanilla, almost menthol

Taste: medium body, chewy, oily, vanilla, soft baking spices, green notes in the background

Finish: the baking spices linger, then menthol

Comments: it's bourbon with a hint of pine
High West Campfire
46%ABV
Blend of bourbon, rye, and scotch from Islay
Tasting Notes
Nose: brown sugar, vanilla, lightly green

Taste: caramel, ash, light body, sweet & smoky, muted baking spices

Finish: the ash lingers, sweet brown sugar lasts softly on the tongue

Comments: the smoke adds another layer of flavor that's very pleasant
High West Bourye
46%ABV
Blend of bourbon and rye

Tasting Notes
Nose: cinnamon, rye, vanilla

Taste: thick body, starts sweet, toasted walnuts show up

Finish: toasted walnuts give a deep tang

Comments: starts as bourbon, goes through rye, end in a dark flavor; so good!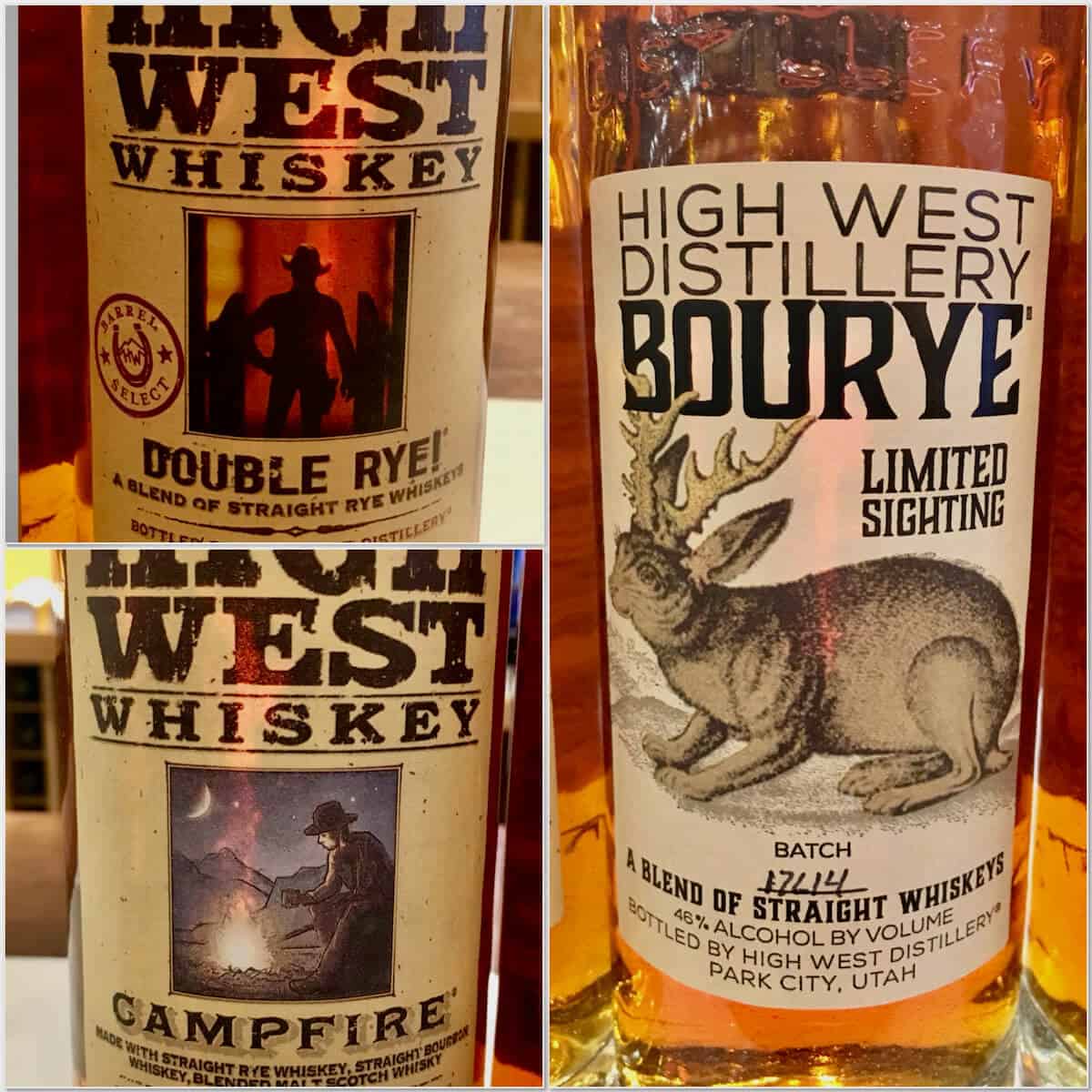 Final thoughts
I can truly say that I like rye whiskey now, and will be open to trying more High West Rye whiskey. I'll be visiting the West when drinking it, if only in my mind.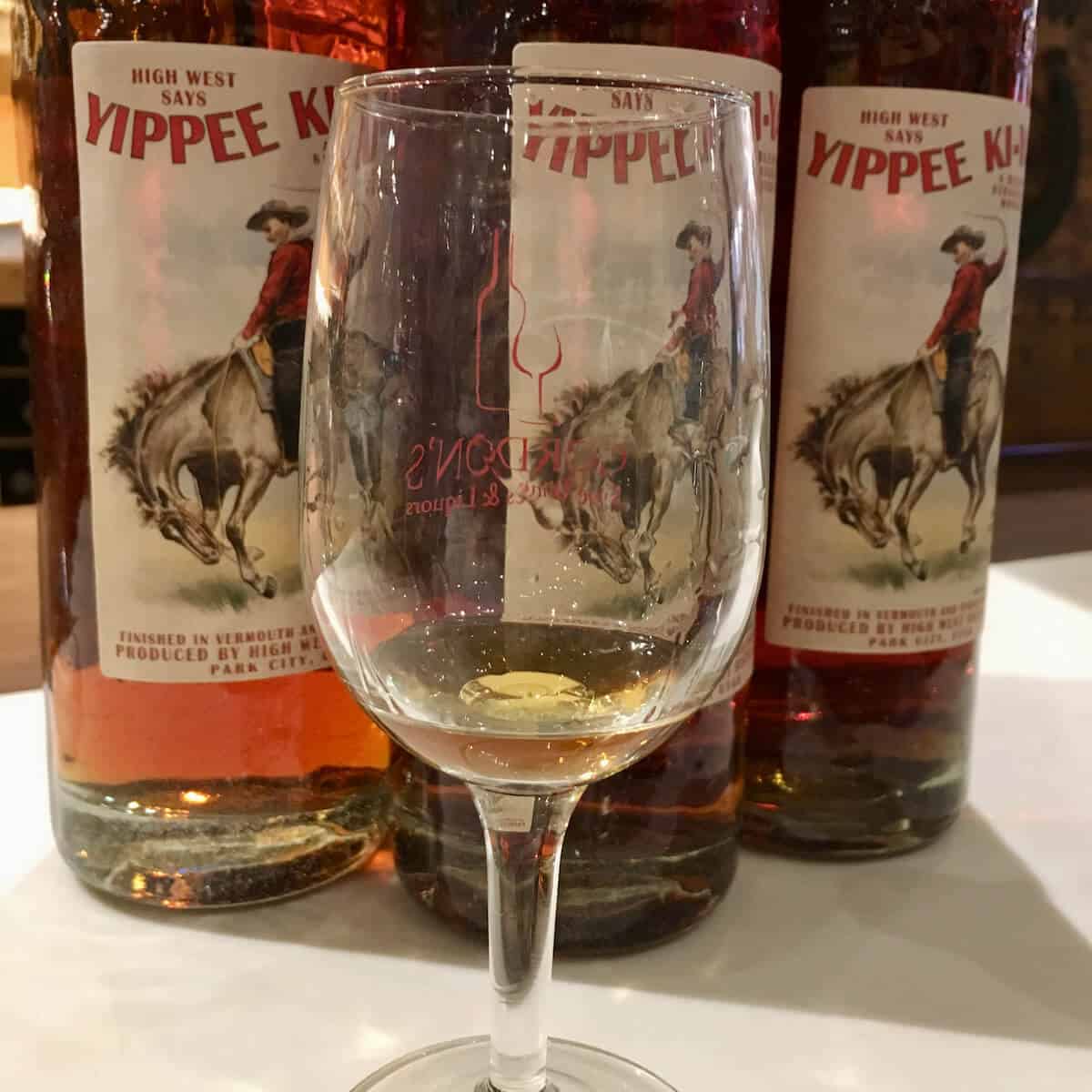 If you get to go there, just remember, take only pictures and leave only footprints.
And sip your whiskey.
Slainté! L'chaim! Cheers!
Tammy