Tasting Highland Park's Voyage of the Raven and Provenance Ledaig from Douglas Laing thanks to the travels of family and friends.
There are many scotch expressions that we can't get here in the US (at least, not easily).
When I hear of family or friends traveling to the UK, I'll ask them if they can find a specific whisky for me. Case in point, I've been trying to get another bottle of Clan Fraser Whisky since I finished it off.
I'm hoping that bringing back scotch isn't too big of an ask if someone doesn't have to go out of their way (and maybe if I promise to bake them brownies).
My sister took my niece on a tour of England and Ireland, and I asked if she could bring me back a bottle or two of Clan Fraser Whisky. When my sister couldn't find it, a shop owner suggested Douglas Laing's Provenance Ledaig (which is now out of stock) as a substitute.
She was able to track down another request I had made, Highland Park's Voyage of the Raven, something I had heard about but hadn't gotten to try.
Score!
Douglas Laing's Provenance Collection
The Provenance collection is a series of hand-selected single cask and small batch expressions from many of Scotland's distilleries and a range of different ages. They don't have any coloring or chilled filtration.
Neat, huh!
Orkney's Highland Park
Meanwhile, Highland Park emphasizes their Viking heritage for their brand, and Voyage of the Raven celebrates that heritage with this limited edition travel-retail offering.
"Inspired by our Viking ancestors' thirst for exploration.… intelligent and resourceful, ravens were the trusted guides of those those early voyagers as they left Northern shores in search of new horizons, flying far out across the sea until they found land. Highly prized for their navigation skills, ravens became symbols of good fortune on many a longship sail."
Well, those longtime readers how I value history and lore (yeah, you've mentioned that once or twice before), so it's not hard to understand how this expression captured my imagination.
On to the scotch, then!
Highland Park and Douglas Laing's Provenance tasting
At home, October 11, 2018
Provenance Ledaig 9yr
46%ABV
9 years maturing in a Refill Hogshead, out of stock
Tasting Notes
Nose: marine smoke, honey, light vanilla, mossy

Taste: smoke, pepper rises, eucalyptus, little honey behind

Finish: fades to menthol, ash, lingers long and fades to sweet

Comments: beach campfire smoke that tastes good; w/ water: peppermint nose, musty, water tamed the pepper so the ash & mint dominates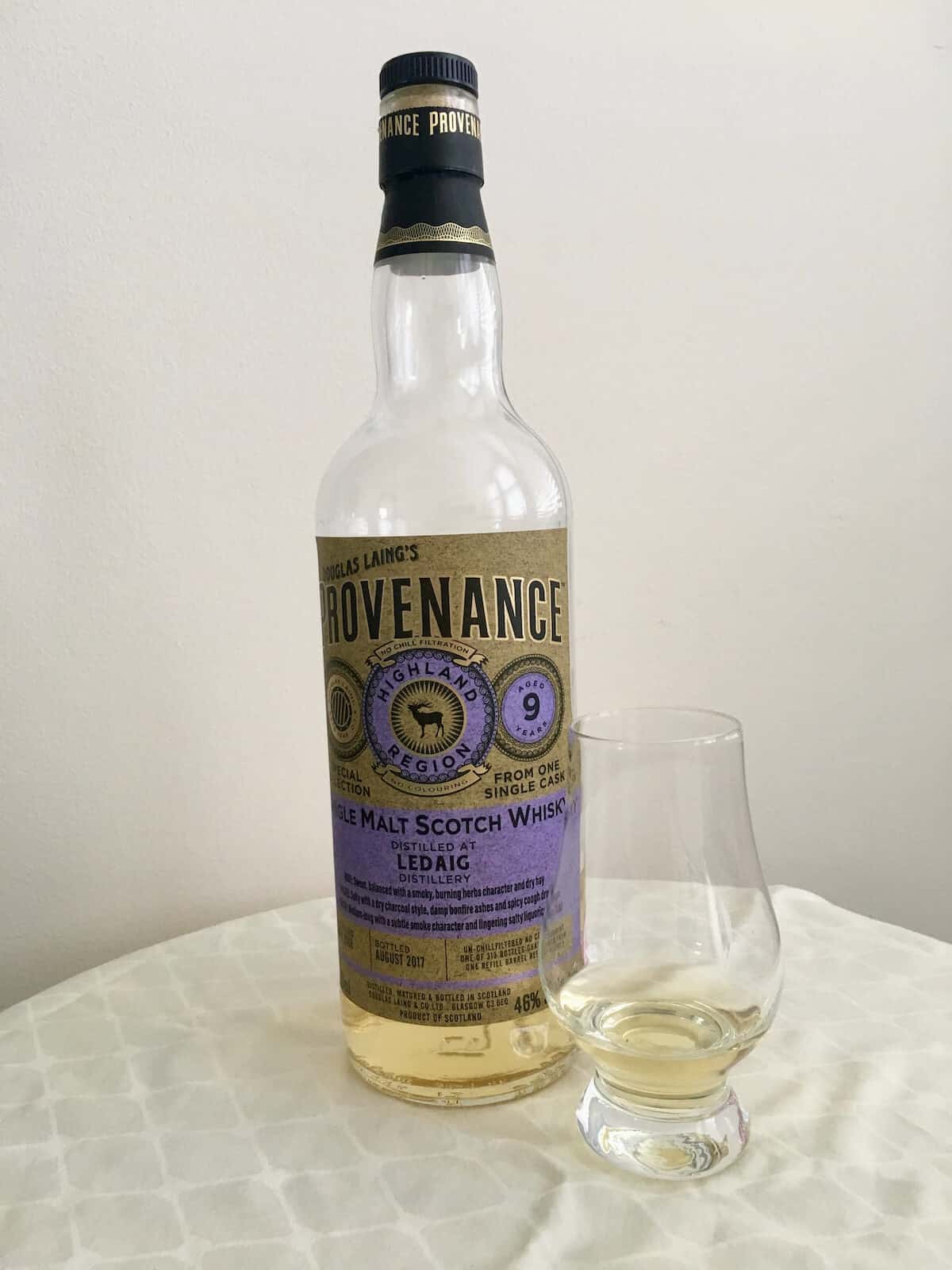 Highland Park Voyage of the Raven
41.3%ABV
Only available in travel retail
Tasting Notes
Nose: plums, raisins, cherries, clover honey, salted caramel, hint of cinnamon

Taste: med body, wood smoke, caramel sauce, black cherries, cinnamon & cloves

Finish: fades to cinnamon, hint of ocean air, beach smoke lingers

Comments: well balanced between sweetness and smoke, softly beachy, nice fruit flavors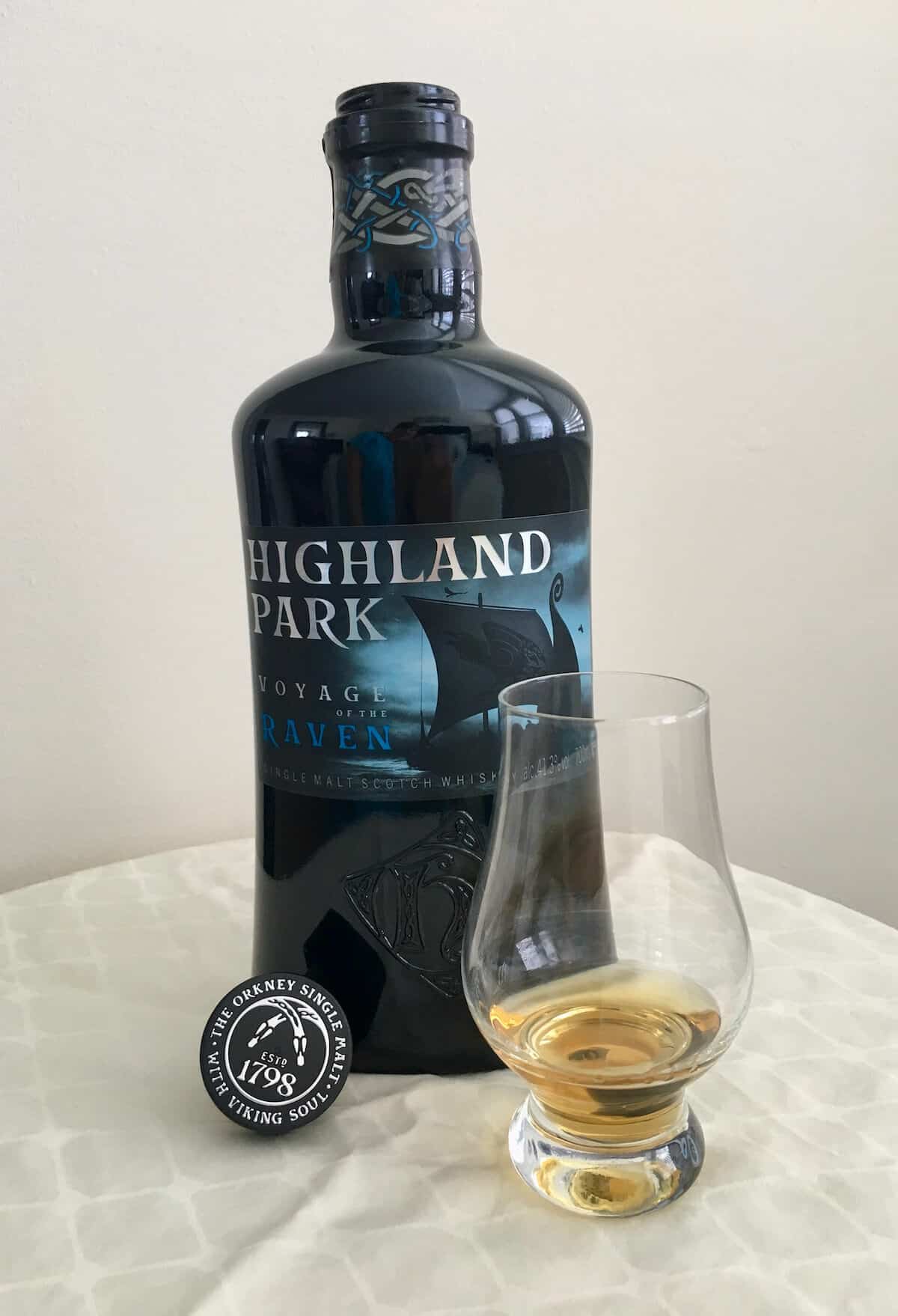 Final thoughts
My daughter and her husband brought me back a bottle of Spirit of York Rye Whisky from Canada when she went on her honeymoon.
Now, another friend is heading to Scotland soon, and this time we've arranged for a delivery of Clan Fraser Reserve to where she'll be staying. Why didn't I think of that before?
It seems that bringing back scotch isn't too big of an ask after all!
Slainté! L'chaim! Cheers!
Tammy