Why is shortbread called shortbread? Learn the answer, plus the remarkable science, math, and history of this tender, crumbly, delicious cookie that's super easy to make!
Whenever I have a craving for a cookie that doesn't take too much effort, I make a batch of shortbread. The best shortbread cookie recipes contain only 3 ingredients, and you can make flavor variations, like lemon shortbread cookies.
Curious person that I am, I have often wondered about the name shortbread? What's short about it? And why is it associated with Scotland? Friends, I'm here to answer those burning questions for you!
Jump to:
What is shortbread?
To answer this question, let's turn to that most trusted of sources…Wikipedia:
"Shortbread is a biscuit traditionally made from one part white sugar, two parts butter, and three parts flour. Other ingredients like ground rice or corn flour are sometimes added to alter the texture." That's right, there's a recipe ratio for shortbread!
Originating in Scotland, the first printed shortbread recipe appeared in 1736, from a Scotswoman named Mrs. McLintock.
But even before that, shortbread cookies (or more accurately, shortbread biscuits) were widely associated with Christmas and Hogmanay (New Year's Eve).
It was even said that "Mary Stuart, the 16th century Queen of Scots, was famously fond of shortbread and contributed to the beloved pastry's elevation in status," according to The History of Shortbread.
This cookie's popularity is universal. Walkers Shortbread is exported around the world in their iconic Royal Stewart tartan. And they even have an Outlander tie-in!
Lots of info here: definitions, history, and some math, too (yay!). But nary a word about why it's called shortbread.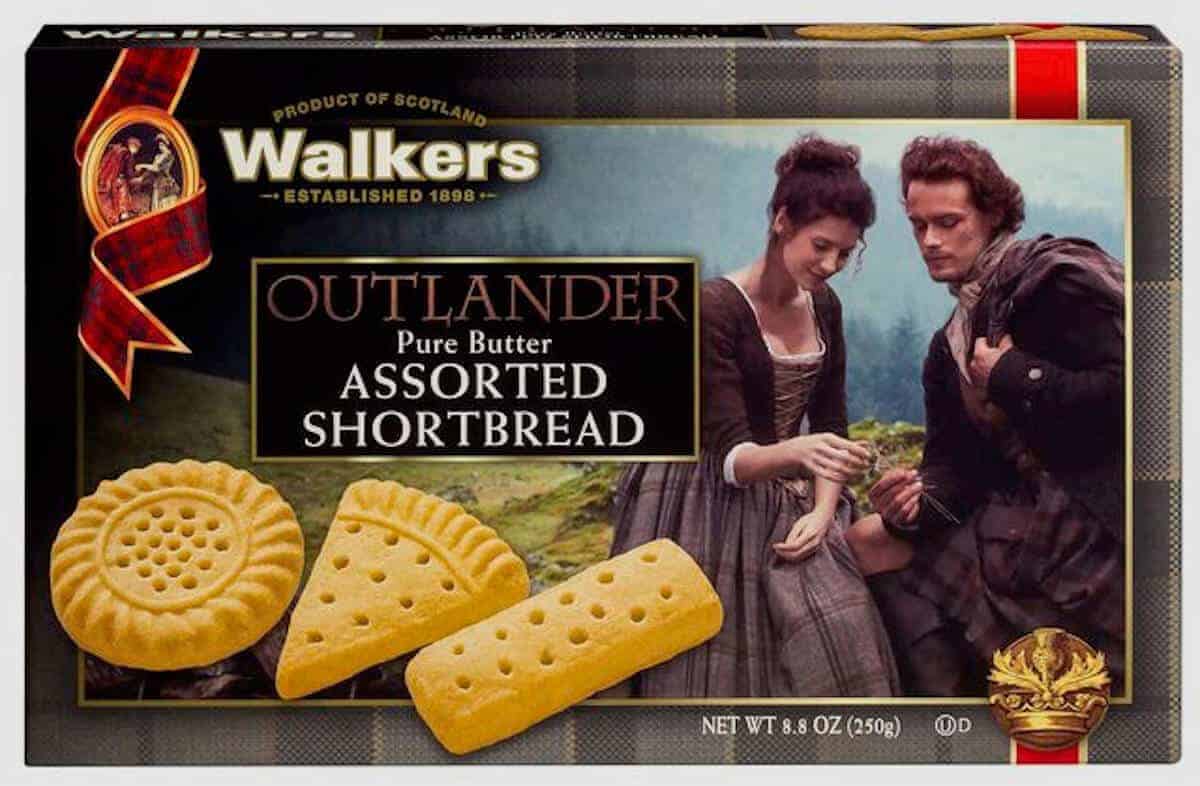 What being short does to pastries
For that, let's visit British Food: A History:
"The large amount of butter is what makes shortbread short: the term short, when applied to biscuits and pastry, means crumbly, like shortcrust pastry should be. It is the reason why the fat added to biscuits and pastries is called shortening."
Alright, so it's the presence of lots of butter that makes it short?
But what about the name?
We're getting closer, but we've still not answered the etymology question: why is it called shortbread?
Well, The History of Shortbread mentions "(i)n medieval times, the word "short" applied to crisp, crumbly things. In the 17th century, this term began to include baked goods such as bread, cakes, and biscuits rich in fat such as shortening or butter."
Ironically enough, those medieval chefs described not only the name of the pastry, but what happens chemically in the dough. For that, let's turn to HuffPost Taste:
"Shortening got its name because of what it does to flour. Introducing fat into baked goods interferes with the formation of the gluten matrix in the dough. As a result of its interference, gluten strands end up shorter which in turn creates a softer, more crumbly baked good.
It's the reason that cakes and pastries are soft and breads not so much. But funnily enough, shortening got its name way before anyone knew anything about the chemical reaction of fat and gluten, and that's because the word short used to mean tender in reference to food."
Now we're getting somewhere! Math and Science in one little cookie. Fabulous!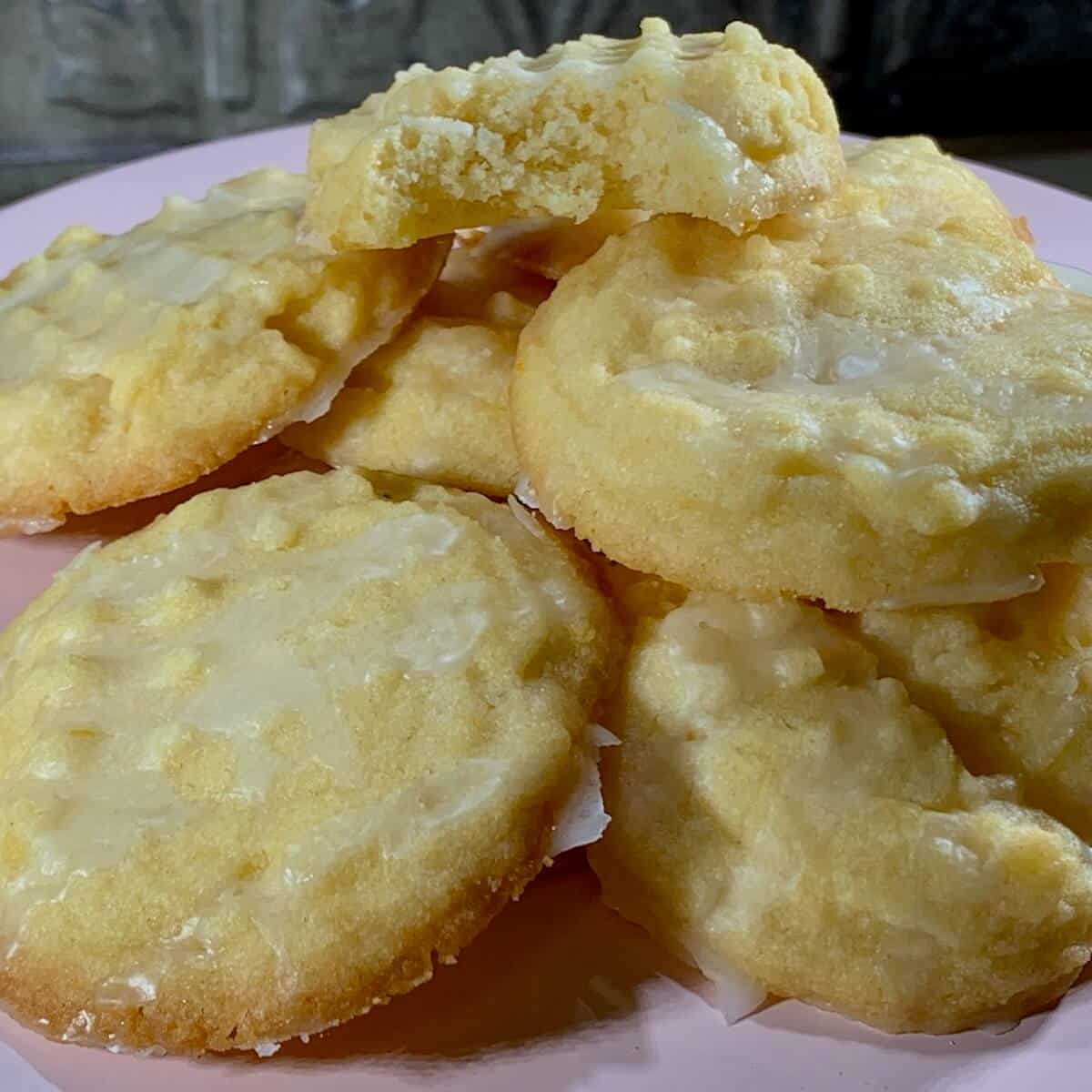 We've got our answer
So it's all down to the butter that makes shortbread what it is, a tender, crumbly, delicious cookie that's super easy to make. I encourage you to make a batch for yourself. I'll be munching on a cookie myself, pondering the history, math, and science of this remarkable treat!
Slainté! L'chaim! Cheers!
Tammy