It's time to have an Ardbeg Day sample lineup of some of Ardbeg's award-winning expressions, like An Oa, Corryvreckan, and Uigeadail, and their newest addition, Grooves. We're sipping on Islay time now!
[Note: This post is sponsored by Ardbeg Distillery.]
Ah, island time…unhurried, palm trees swaying in soft tropical breezes, white sandy beaches, fruity drinks with little umbrellas…
(Hold up there, where are we?)
Oh, sorry…wrong island! You'll forgive that this California girl has been to Hawaii, but never to Islay (although I really do want to go there someday).
The Ardbeg Distillery
But you're right, it's Islay time we want to focus on (still unhurried), and the Ardbeg Distillery in particular.
Why Ardbeg? Well, Ardbeg Day was last weekend, and I had a chance to savor an excellent Ardbeg Day sample lineup courtesy of Lauren Petka of The Baddish Group.
Officially founded in 1815 (though whisky was distilled there before that), Ardbeg was at one time the largest distillery on Islay.
Now it's the second smallest, but it's popularity is booming thanks to its quintessential representation of that great Islay whisky characteristic…peat.
I've discussed peat in scotch before, so I won't beat you over the head with it here (thanks for that!).
Ardbeg is known for their peat
As one of the most heavily peated spirits from Islay, the Ardbeg line is bold and challenging, yet there are different levels fruity, spicy, and sweet overtones that set the various offerings apart from just being peat monsters.
As a result, Ardbeg expressions have layers and layers of aromas and flavors to experience and enjoy.
This year the aforementioned Ardbeg Day celebrated the "village of Peat & Love" (see their cute movie) with a limited release of Ardbeg Grooves which I was fortunate enough to sample (thanks, Lauren!).
Ok, let's set aside any more ado and get to the tasting notes! (yes, let's!)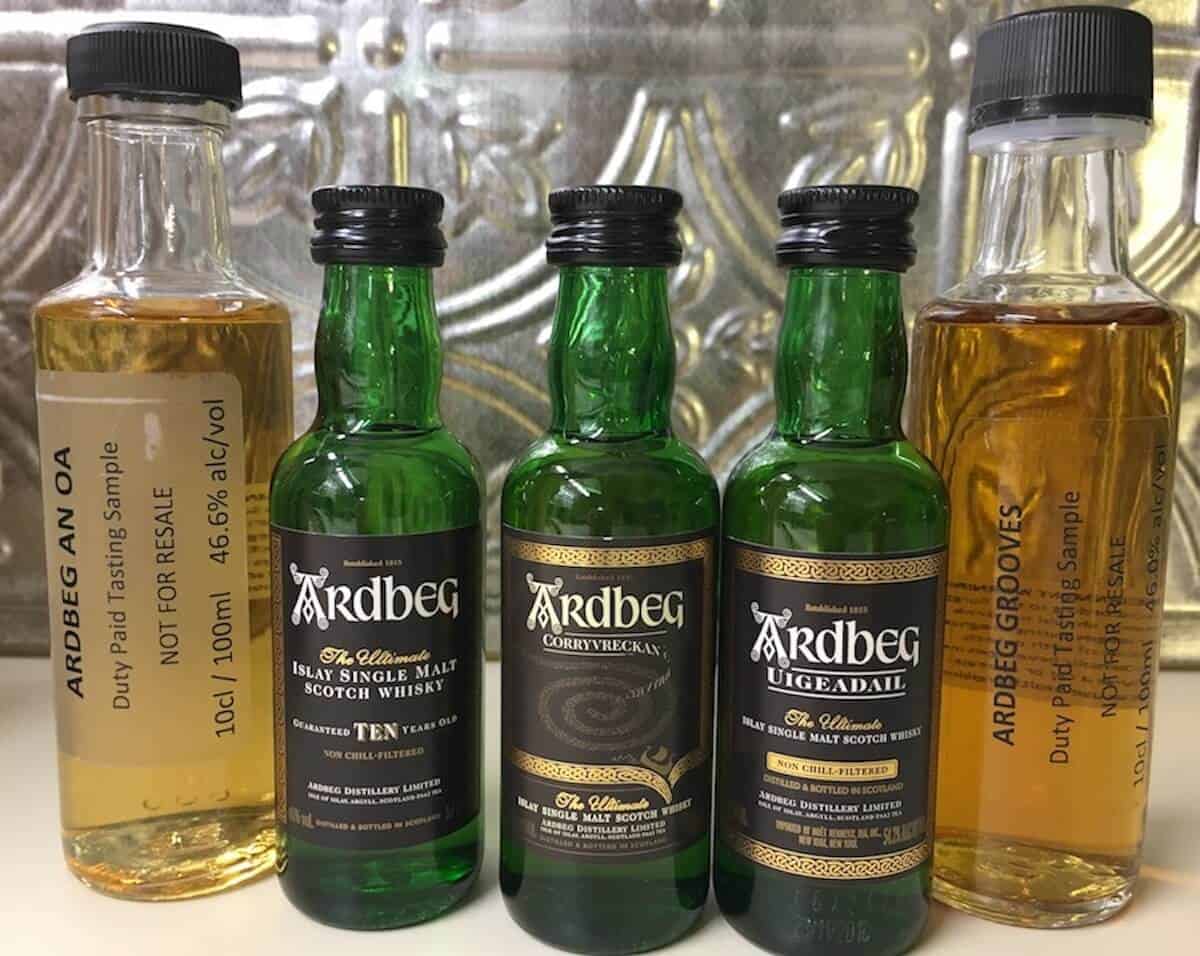 Ardbeg Day Scotch Tasting
At home, June 2, 2018
Ardbeg 10yr
46%ABV
Tasting Notes
Nose: beachy mist, light driftwood smoke, a hint of caramel

Taste: sharp, smokiness, medium body, immediate burn with white pepper, seaweed

Finish: smoke lingers a long time, menthol at the end, warmth in the back of the throat is pleasant

Comments: grabs the tongue and holds on, great intro to the Islay smoke…no holds barred
Ardbeg Uigeadail
54.2%ABV
Pronounced "Oog-a-dal"
Tasting Notes
Nose: sweet sea grass, cream, soft smoke down the beach, cereal grains

Taste: soft entrance, white pepper rises with embers and ashes, medium body

Finish: creamy sweetness returns with the smokiness holding on, fades very slowly

Comments: fills the mouth with beach bonfire, savor the long sweet and smoky finish; with water the pepper is tamed to reveal seawater brine and a softer smokiness, fades a little faster
Ardbeg Corryvreckan
57.1%ABV
Named after a local whirlpool
Tasting Notes
Nose: soft beach smoke, light herbal, ocean breeze

Taste: sharp hit of ash, sulfur rises quickly, lighter in body

Finish: fades to eucalyptus leaves and a whiff of seawater brine, the smoke hangs on and on

Comments: all smoke and ash, echoes the rise and fall of the tides; with water the ashes and matches flavor intensifies, then the menthol and smoke peek out and stay for a while
Ardbeg An Oa
46.6%ABV
Tasting Notes
Nose: mint and brine, sweet caramel candy, light clover honey

Taste: soft entry, sweet honey leads to brine and smoke, light to medium body

Finish: smoke stays long after the sweetness fades, then the mint comes back and stays a while

Comments: a nice balance between sweetness and smoke, doesn't hit you over the head but enters easily, really lovely!
Ardbeg Grooves
46%ABV
Tasting Notes
Nose: clover honey, oak, light smoke and ocean breezes

Taste: matches and ashes, more smoke than brine, oak sweetness and a little vanilla peeks out

Finish: sulphur and sweetness

Comments: nicely balanced, more smoky than An Oa, but still sweet and ashy; with water, just enhances the sweet smoke. Quite excellent!

Final thoughts
This is a really good lineup. The An Oa & Grooves shine, while the Uigeadail and Corryvreckan show Islay peat well.
Hopefully I'll get to visit Islay one day and savor a sip on Islay time, but until then I'll let the scotch transport me there!
Slainté! L'chaim! Cheers!
Tammy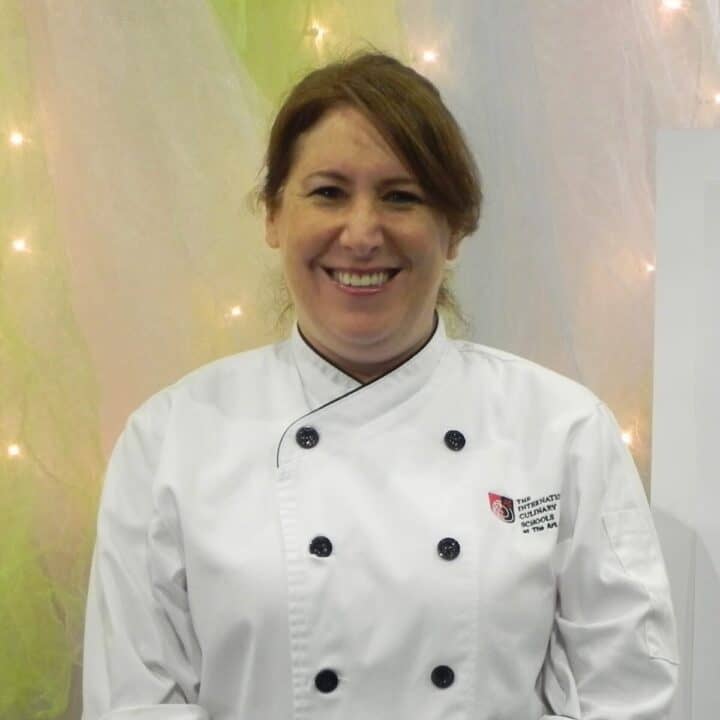 I hope you like this review! If you tried the expressions or have a question, I'd love for you to leave a comment below. Thanks!