Tasting an Asian whisky lineup from Kavalan and Nikka provides an interesting opportunity to compare tasting notes from one time to another. Just as no two palates are the same, neither are the experiences!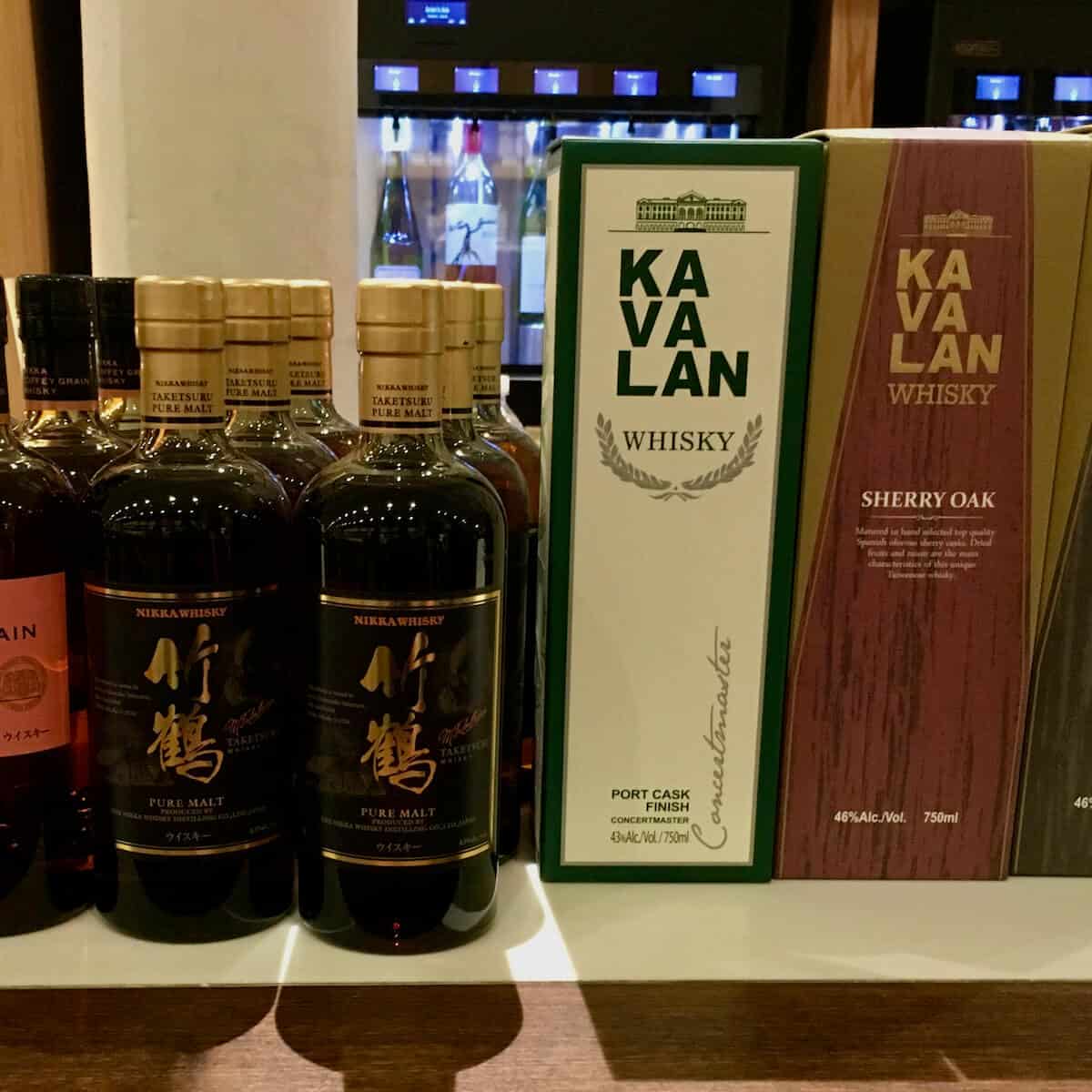 I've been told time and again that everyone's palate is different, and that your experience won't necessarily be the same as mine.
I've also been told that what I taste can be different from one time to another, and I've found that to be true as well.
And I've found that now I'm better able to describe what I'm tasting (or at least come up with more of a variety of adjectives) than I did when I first started tasting whisky and writing up my notes.
Comparing Notes
This observation came to mind when got to sample a lineup of whisky from Kavalan and Nikka and found that I had previously tasted most of the lineup.
Rather than just kick back and enjoy the expressions, I thought comparing tasting notes to what I had written before might be fun (no rest for the weary!). Sure, there were some similarities, but there were enough differences to be interesting.
The most striking example was between the Kavalan tasting notes from then and now, I had just started to take tasting seriously and my notes then reflect the newness of it all. My descriptors were shorter, more pointed, and less varied.
Having tasted the Nikka more recently, the differences between the notes were more style than substance. Noticing different elements rather than not having the vocabulary.
I also think that the setting of the tasting effected my notes. Gordon's DTX Whisky Wednesdays are also about being social, so seeing friends and meeting new people are a large part of why I go each week. I get distracted as I socialize, and while I try to concentrate on what I'm experiencing with each dram, I don't want to be rude.
It's a fine (and fun) balance.
So without further ado (yes, you do have a lot of ado here!), let's get to the tasting. My notes from the previous tastings are in the Notes below each review.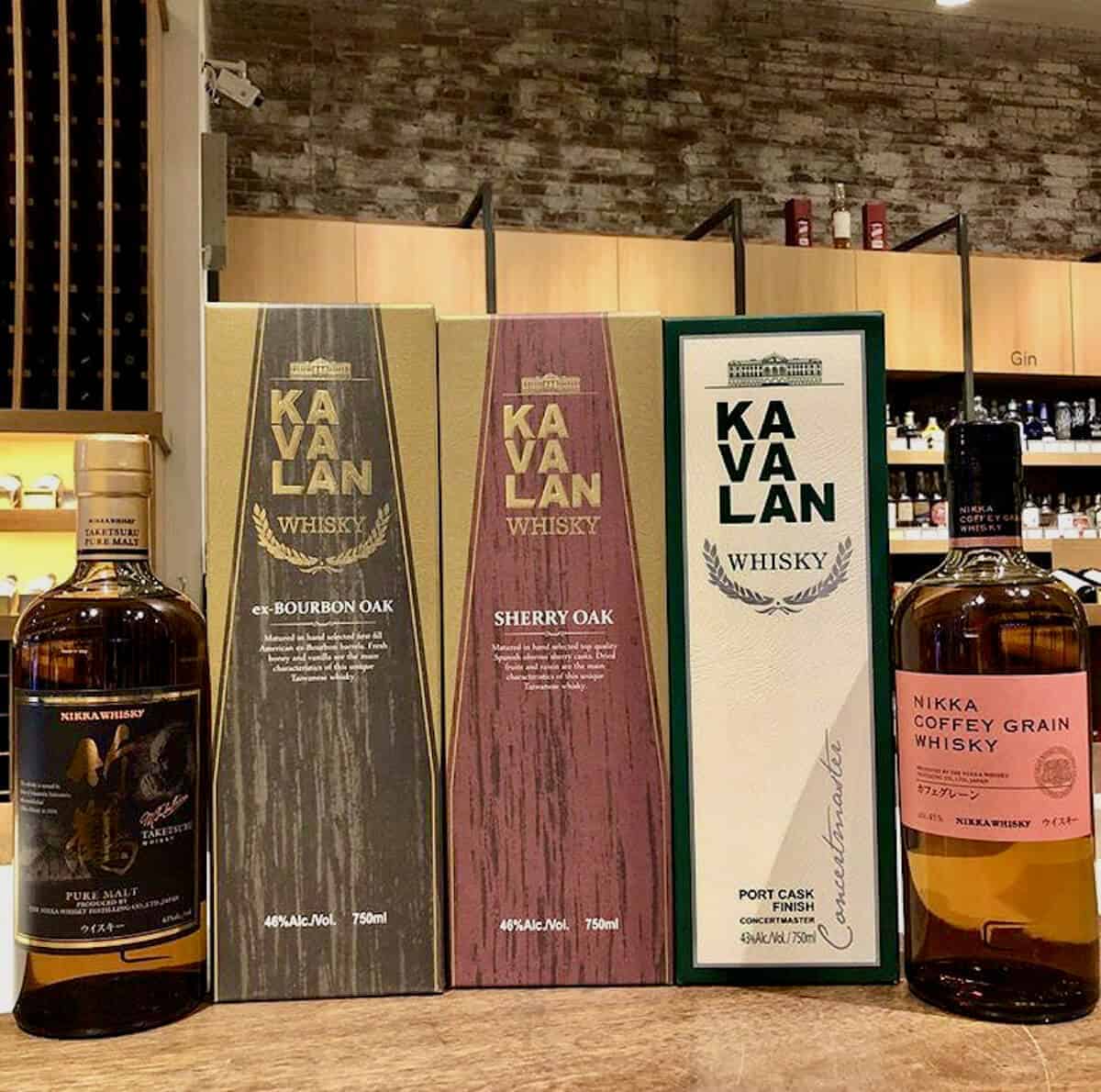 Kavalan and Nikka Asian Whisky Tasting
At Gordons DTX, February, 21, 2018
Kavalan Classic
40% ABV
Tasting Notes
Nose: malted barley, light honey, herbal

Taste: sharp start, cinnamon spice quickly rises, medium body,

Finish: sweet caramel candy ends with a warm tongue and green grass

Comments: nice to sip
Kavalan ex-Bourbon Oak
40% ABV
Tasting Notes
Taste: starts sharp & creamy, light body, lemon or cardamom

Comments: clean flavor, crisp bourbon, unadorned, mellow
Notes
Hurry Up & Wait tasting notes, March 31, 2017
Nose: fruit
Taste: immediate spice, vanilla, aggressive, thinner in the mouth
Finish: smooths out, thins out
Comments: Hard to taste after having sherry aged...nothing to hide the alcohol
Kavalan Concertmaster
40% ABV
Tasting Notes
Nose: caramel and oak, cooked fruit, raisins

Taste: soft entry, sweet plums, vanilla

Finish: fades quickly with warm spice & toffee

Comments: sweet red fruits give a rich flavor; I like this one
Notes
Hurry Up & Wait tasting notes, March 31, 2017
Nose: mild nose, slightly sweet, not really distinctive
Taste: starts smooth, full mouth, hint of mint
Finish: fruity end, pepper tapers
Comments: not that impressive to me
Kavalan Sherry Oak
46% ABV
Tasting Notes
Nose: baked pears, high alcohol fumes, caramel underneath, malted barley

Taste: alcohol & burnt oak, coffee beans, oily

Finish: finishes to prunes & dark chocolate, tamarind

Comments: lots to taste here, most interesting of the lot
Notes
Hurry Up & Wait tasting notes, March, 31, 2017
Nose: feeling of lightness, vanilla, apricots
Taste: smoky sulfur, like striking a match striking, forceful
Finish: tapers quickly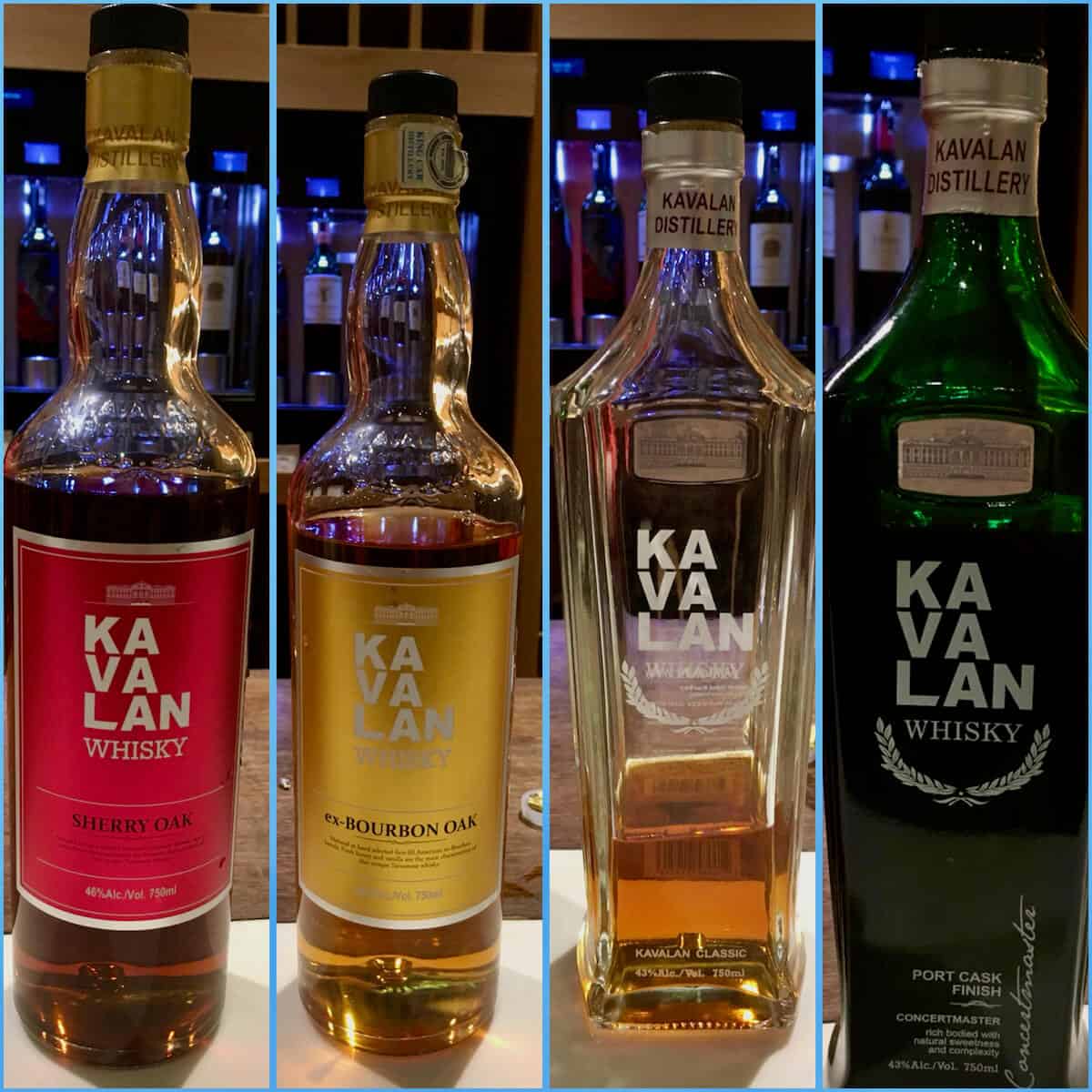 Nikka Pure Malt
43% ABV
Tasting Notes
Taste:  butter, warm compote, slightly astringent

Finish: toasted oats, vanilla, oak

Comments:  so easy to drink
Notes
Across the (other) pond tasting notes, December 6, 2017
Nose: red fruit, clover honey, hay, peaches, white chocolate

Taste: light body, slightly oily, caramel and floral, slightly beachy and smoky

Finish: the white pepper lays on the sides of the tongue, the slight medicinal note lingers

Comments: lots of flavor layers because it's a malted blend. The Yoichi side of the blend brings the beachy flavor (it sits on the water), while the Miyagikyo brings that Highland-like delicate flavor (as it's up in the foothills of Japan). I like this one the best of the 3 Nikkas presented
Nikka Coffey Malt
45% ABV
Tasting Notes
Taste: toast, sweet corn, cooked barley

Finish: some ashy flavor at the end, fades to mint

Comments: more of a toasted grain character
Notes
Across the (other) pond tasting notes, December 6, 2017
Nose: more pronounced caramel & grain aroma, tropical fruit (mango, banana)

Taste: fudgy and sweet, med-light body, a bit of pine

Finish: the evergreen notes fade slowly

Comments: a more intense version of the Pure Malt, good layered complexity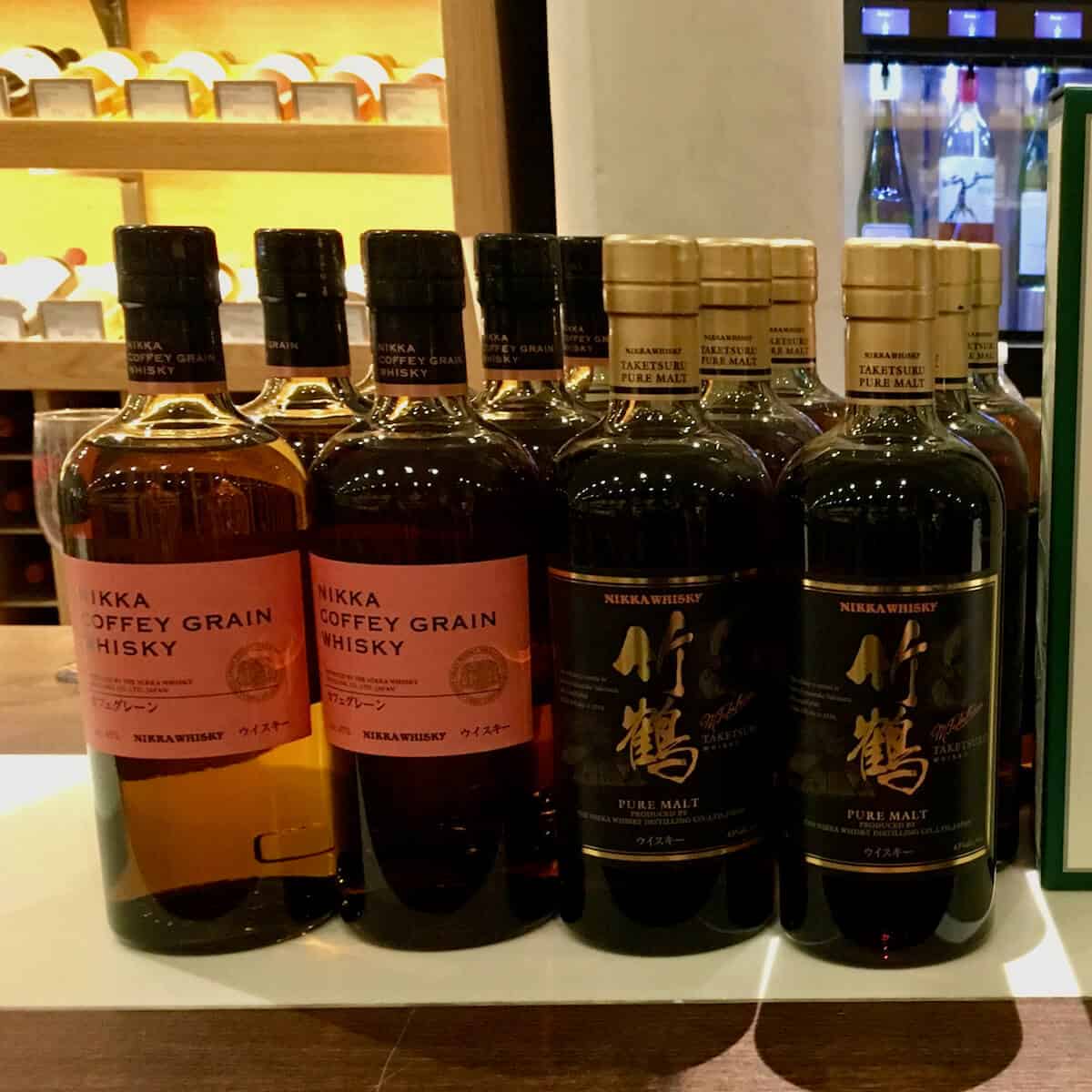 Final Thoughts
Re-tasting these Kavalan and Nikka expressions was illuminating. Being able to tease out aroma and flavor descriptors is an ability I envy and am striving to develop. It's nice to see how far I've come, and it's curious to see how trying something more than once can produce different impressions.
But just as important is accepting that none of those impressions are wrong, and that those differences in time and ability make the sip more interesting, more surprising.
Let's drink to that!
Slainté! L'chaim! Cheers!
Tammy