From two sides of the Pacific ocean comes two distinct rye whiskies in two different styles, Nikka Japanese whisky and Old Potrero Rye whiskey.
Whisky has become big business in Japan, and there are many great choices from which to choose.
I had the good fortune to attend a Whisky Wednesday at Gordon's DTX that not only featured Nikka Japanese whisky, but also offered a tasting of Old Potrero Rye Whiskey from Anchor Distilling & Importing in San Francisco.
It was an interesting pairing, delicate malts then strong ryes, but it was worth it.
Kelly McCarthy, the brand ambassador from Anchor Distilling, gave us what amounted to a Master class on each of these expressions, and I soaked it up.
(Really…you really went there, huh!)
Japanese whisky history
Kelly started by giving us a little history of whisky brewing in Japan, then a quickie lesson into the Coffey-type still used at Nikka. I'll summarize, but if you just want to skip ahead to the tasting notes, I'll meet up with you there.
In 1918, Masataka Taketsuru went to Scotland to study about making Scotch whisky. He came back to Japan to eventually become the first Japanese Master Distiller and founder of the Yoichi and Miyagikyo distilleries, both of which are under the Nikka brand.
The Coffey (continuous column) stills used at Miyagikyo remove some of the impurities that a pot still would leave behind, thus giving the product an oily, sweeter texture and delicate flavor.
In contrast, a pot still would make a more hearty, earthy whisky. Fun fact: it's the Coffey still that makes vodka such a neutral alcohol.
Are you back with me? Eyes haven't glazed over too much? Good…onto the tasting then!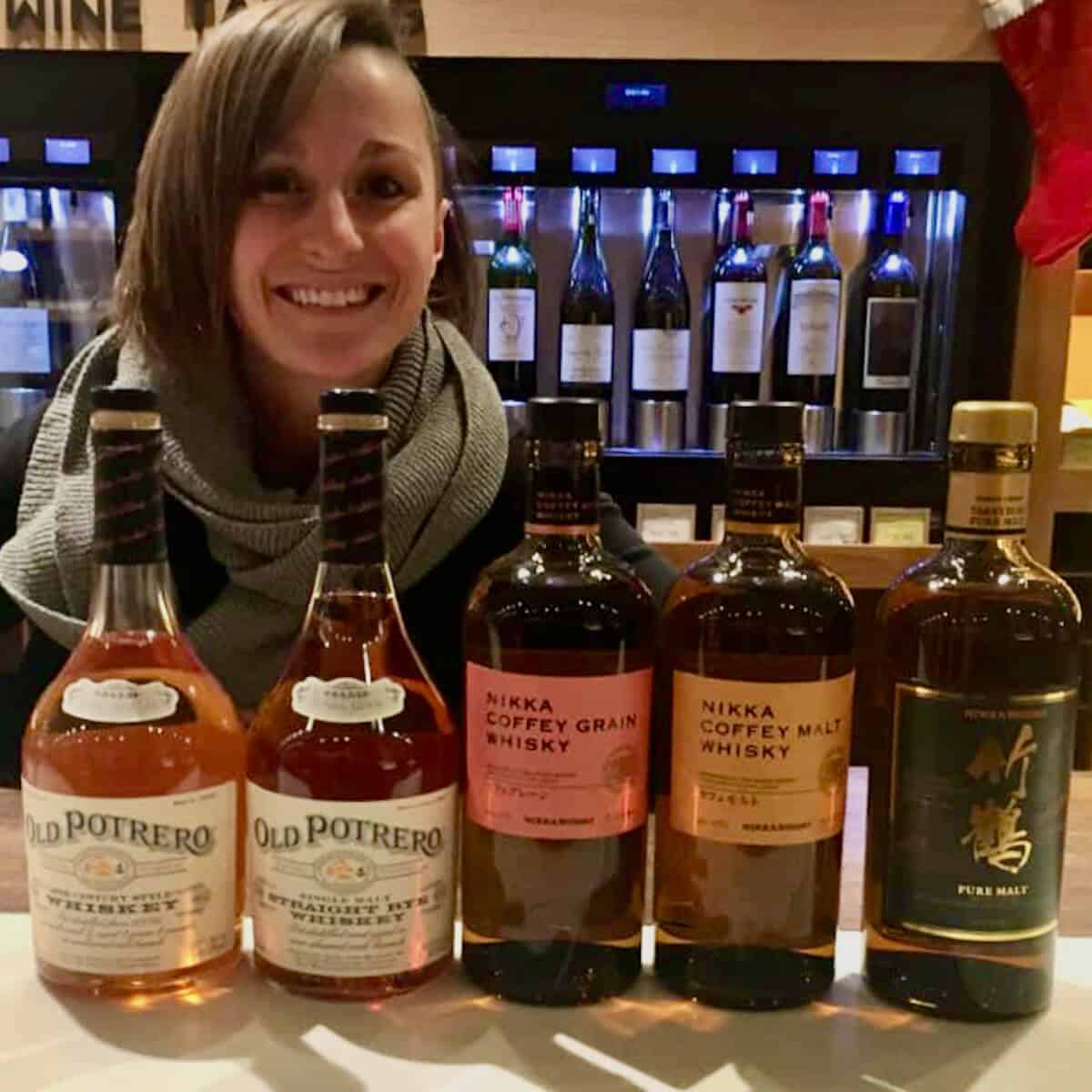 Nikka Japanese Whisky & Old Potrero Rye Whiskey
At Gordon's DTX, presented by Kelly McCarthy, December 6, 2017
[Side Note: the italicized notes below are from Anchor Distilling's Portfolio Guide]
Nikka Pure Malt
43% ABV
Taketsuru Pure Malt whisky is the perfect marriage of Yoichi & Miyagikyo. Its gentle malt flavor, fruitiness and extremely well-balanced taste make it a perfect entry point into the world of Nikka. Sherry butts, bourbon barrels, new American oak and re-charred casks were chosen for this expression.
Tasting Notes
Nose: red fruit, clover honey, hay, peaches, white chocolate

Taste: light body, slightly oily, caramel and floral, slightly beachy and smoky

Finish: the white pepper lays on the sides of the tongue, the slight medicinal note lingers

Comments: lots of flavor layers because it's a malted blend. The Yoichi side of the blend brings the beachy flavor (it sits on the water), while the Miyagikyo brings that Highland-like delicate flavor (as it's up in the foothills of Japan). I like this one the best of the 3 Nikkas presented
Nikka Coffey Malt
45%ABV
The Nikka Coffey Malt is the result of a unique distillation process using Nikka's Coffey stills, which are normally used for grain whisky production. This rare 100% malt bottling offers a surprisingly rich texture
Tasting Notes
Nose: more pronounced caramel & grain aroma, tropical fruit (mango, banana)

Taste: fudgy and sweet, med-light body, a bit of pine

Finish: the evergreen notes fade slowly

Comments: a more intense version of the Pure Malt, good layered complexity
Nikka Coffey Grain
45%ABV
Nikka Whisky Coffey Grain is a grain whisky, which is typically used for blending but rarely bottled on its own. The secret behind Nikka's grain whisky is the unique flavor generated by Coffey stills, which are traditional continuous stills patented by Aeneas Coffey in the 1830s. The rich corn and touch of honeyed citrus taste of Coffey Grain is also excellent in cocktails.
Tasting Notes
Nose: very tropical immediately, a little bit of coffee in the background, light brown sugar

Taste: light body, corn sweetness, delicate flavor with no hint of spice

Finish: the corn sweetness lasts and lasts

Comments: a little too sweet, almost cloying (it's 95% corn & 5% malted barley)
Old Potrero 18th Century Rye
51.2% ABV
Handmade oak barrels, lightly toasted in the traditional manner, impart a wonderfully subtle flavor. In the 18th century, barrels were made by heating the staves over a re of oak chips, allowing them to be bent and formed into a barrel shape. During this process, the inside of the barrel would become toasted, but not charred. For aging, several uncharred oak barrels, both new and used, to achieve the balanced complexity that complements this whiskey's traditional heritage.
Tasting Notes
Nose: nutty, smoky, clove spice

Taste: rye immediately then gingerbread afterwards, light body, some smokiness

Finish: fades to a soft pine (almost juniper and brown sugar

Comments: it hits you in the face...like eating a caraway seed (unless that's because I just tasted it after the Japanese whisky), malted rye; It's really good!
Old Potrero Straight Rye Whiskey
48.5%ABV
This straight rye whiskey was aged in new handmade charred oak barrels. In traditional barrel making, the cooper heats the staves over a re of oak chips, allowing them to be bent and formed into a barrel. During this process, the inside of the barrel becomes lightly toasted. By the early 19th century, coopers had learned that if they allowed the heat to continue, the inside of the barrel would burst into flames and become charred. Handmade oak barrels—charred in this traditional manner—impart a rich color and unique character to this rye whiskey.
Tasting Notes
Nose: softer nose, lightly rye, honey

Taste: soft rye entry, pepper rises halfway then falls

Finish: the cloves rise at the end, a light sweet hazelnut at the end

Comments: it's an approachable rye, not intimidating at all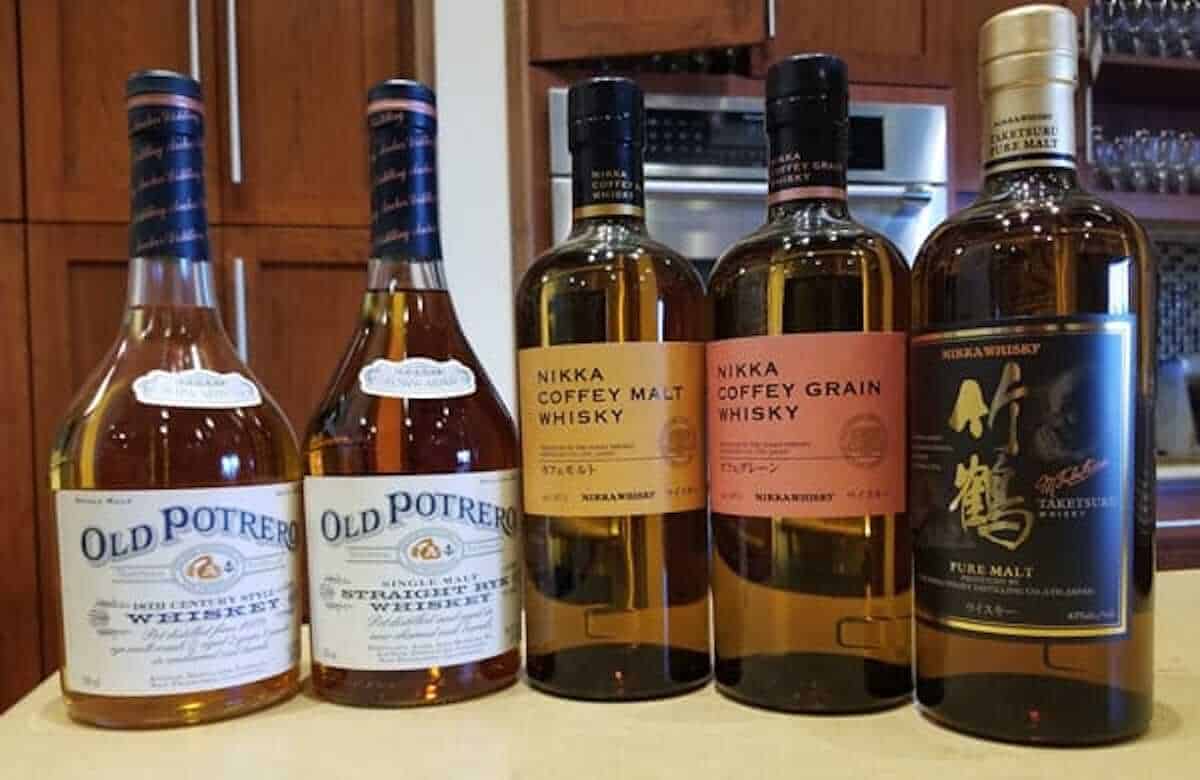 Final thoughts
Both these brands are good representations of their respective styles, and I would recommend them highly.
Take a leap from San Francisco to Japan across that little pond called the Pacific Ocean. You'll be glad you did!
Slainté! L'chaim! Cheers!
Tammy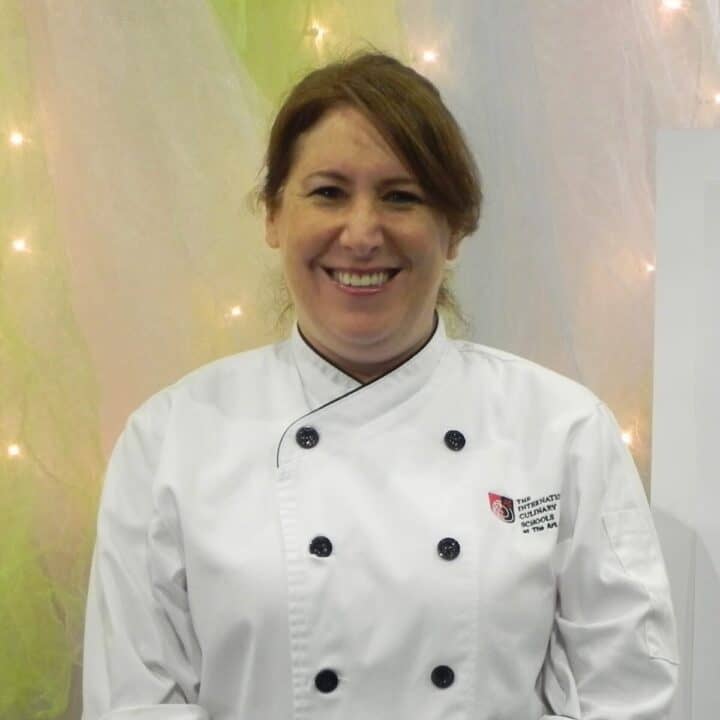 I hope you like this review! If you tried the expressions or have a question, I'd love for you to leave a comment below. Thanks!