Jim Beam and Knob Creek are bourbon stalwarts, but even with that pedigree the lines keep expanding. Let's explore just some of the expressions on offer
The Jim Beam and Knob Creek brands are stalwarts in the world of bourbon.
They are standard on most any bars' shelf, and their prices are reasonable enough to make them affordable starters for beginning bourbon drinkers. Knob Creek is even used in upscale bottled cocktails as a basis for an Old Fashioned cocktail. That's a ringing endorsement!
Since my entry into drinking bourbon came from tastings I attended, I didn't start with Jim Beam and had never tried it. Knob Creek I've tried, but it was the one I bought at Costco (9-year Small Batch), and I do like it quite a bit.
So when the chance came to taste some of these bourbons at one of Gordons DTX Whisky Wednesdays, I headed right over.
Ok, I usually head over for Whisky Wednesday…don't judge me.
Tryings a new version of an old stalwart
Gordon's DTX introduced their tasting thusly: "You may think you know Jim Beam, but the product line continues to expand and impress ...walk through a few of their bottom shelf gems, bottled-in-bonds and even the 25th Knob Creek Anniversary bottling which is highly sought after."
Intriguing, no?
Jim Beam & Knob Creek Bourbon Tasting
At Gordon's DTX, August 2, 2017
Jim Beam Black Extra Aged Bourbon
Tasting Notes
Nose: Corn, hint of caramel, honey, almost a rye buttery-ness

Taste: Has some body, tingle of alcohol, leads to caramel & oily texture

Finish: Fades to cinnamon, a little astringent at the end

Comments: My first taste of Jim Beam and I'm impressed, would be nice to sip on a hot August evening
Jim Beam 100 Proof Bonded
Tasting Notes
Nose:  Sunflowers and candy

Taste:  Nice and thick that coats mouth, soft, nutmeg and a little hit of pepper

Finish:  Oil lasts, sweet rye fades

Comments:  More of a texture than a flavor, interesting dram
Jim Beam Rye Pre-Prohibition Style
Tasting Notes
Nose: Not a big rye nose, slight vanilla, very soft

Taste: Thick, a little tart, hit of pepper

Finish: Not much lingers, but has a soft nuttiness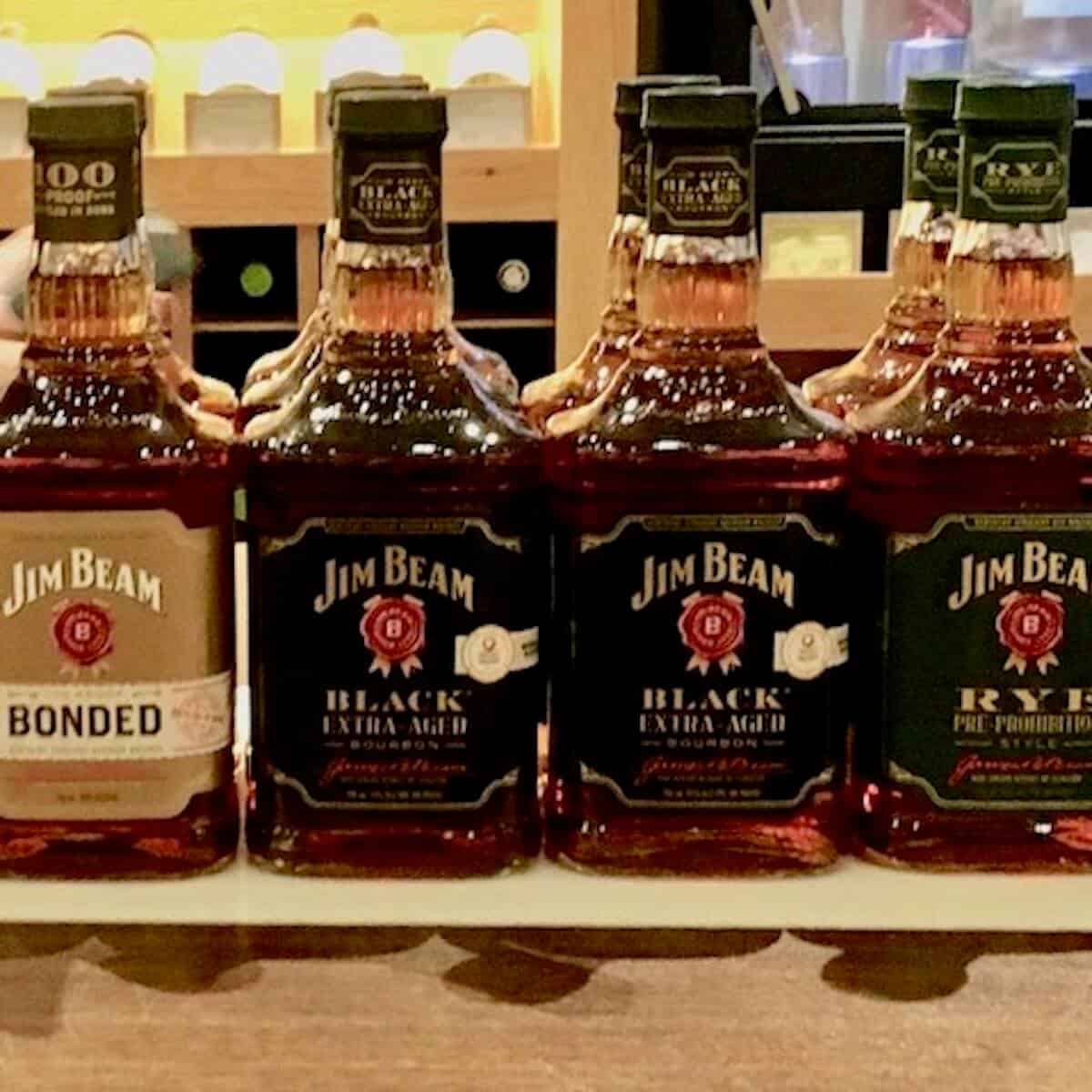 Knob Creek 25th Anniversary Single Barrel Bourbon
Tasting Notes
Nose: Light rye, a little oaky

Taste: It's got texture, toffee, rich, pleasant

Finish: Warm spices, light sweetness lasts

Comments:  It's the rich texture that makes this dram a treat
Knob Creek Straight Rye Whiskey
Tasting Notes
Nose: Typical corn, vanilla

Taste: Alcohol first, rye fills in, still thick

Finish: Cloves dominate

Comments: A nice rye for a summer night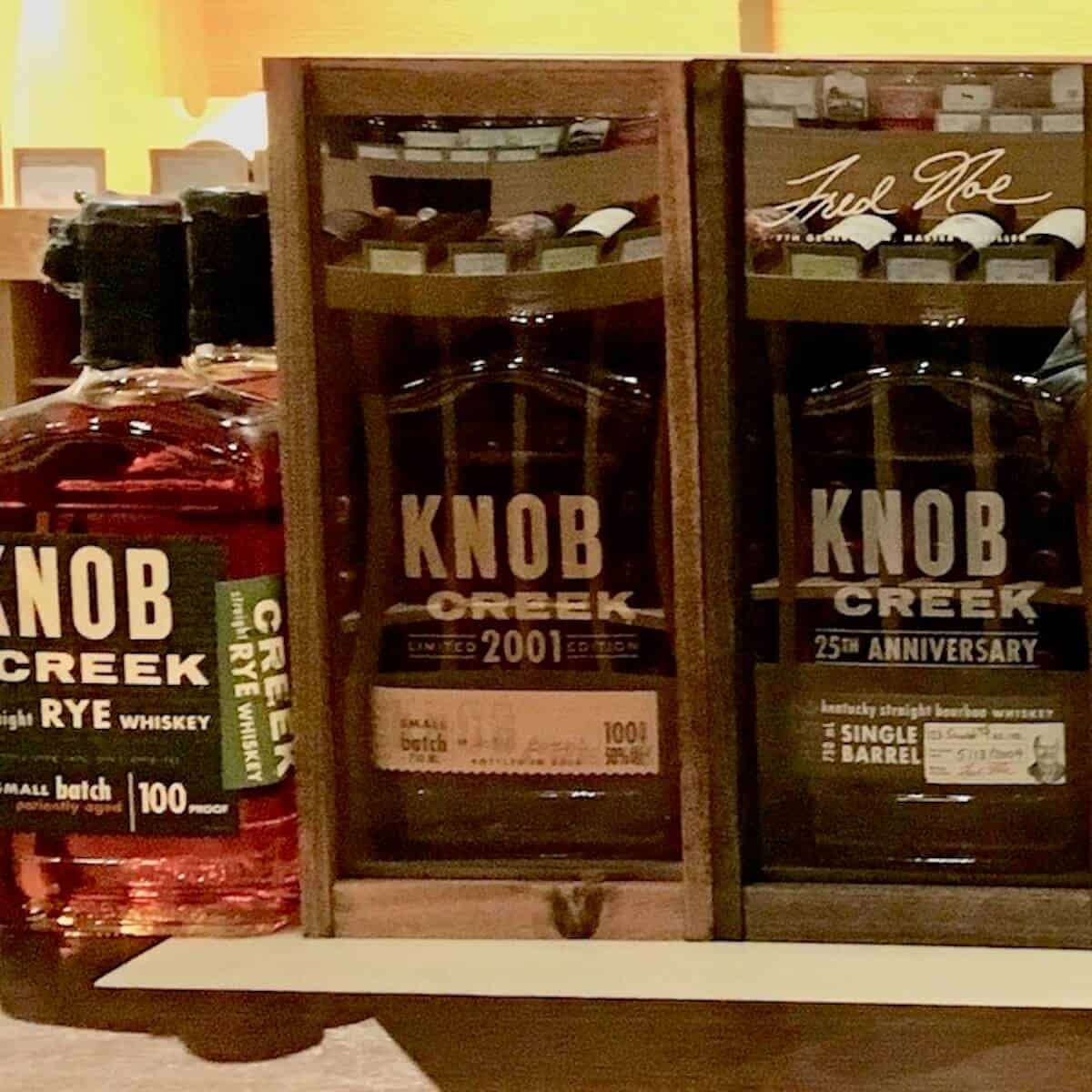 Spiking a summer treat
Overall, I liked this lineup. For a major commercial brand, it didn't disappoint.
I even bought the Jim Beam Black Extra Aged Bourbon as it is nice to drink and nice to cook with. I spiked a Raspberry Peach Crumble with it…yummy!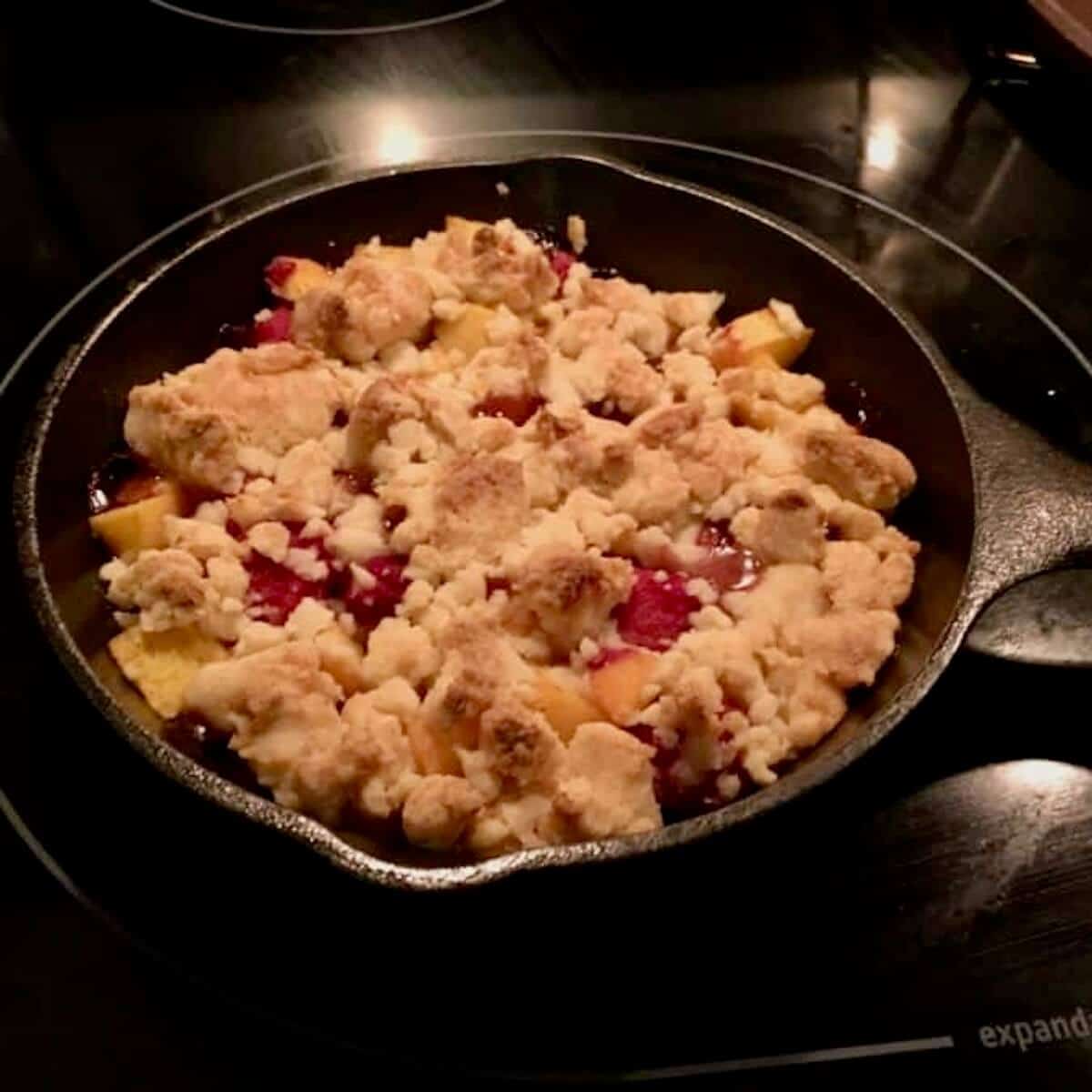 The large commercial brands are popular for a reason, but that doesn't mean I won't still seek out the more top-shelf expressions.
Slainté! L'chaim! Cheers!
Tammy
SaveSave