Anthony Wills of Kilchoman take scotch distilling back to its roots at it's distillery on Islay, a true "barley-to-bottle" operation. Their 2 new expressions, 2009 Vintage and Red Wine Release, display this quality nicely!
What do you do if you want to take scotch distilling back to its roots, a true "barley-to-bottle" operation?
If you're Anthony Wills, the founder and manager of Kilchoman Distillery, you buy land on Islay, set up shop…er…farm, and create the first distillery to open on the island in over 120 years!
Kilchoman Distillery philosophy
I've just become a fan of Kilchoman's expressions and love their philosophy of keeping the entire process local and natural.
This operation exemplifies how scotch was truly made in days of yore.
They grow their own barley, then malt it and dry it with that famous smoky Islay peat. The fermenting, distilling, and aging process is all done by hand and on site. How many scotch expressions can boast all that?
There's even an adorable Distilling Process cartoon on their website. It's precious, really.
Kilchoman is brought to the US by ImpEx Beverages. I've talked about ImpEx before because they were generous enough to send me my first set of samples to review. In exchange, I sent the office staff a dozen freshly baked scones.
This blog is called Scotch & Scones, after all!
Recently I received another sample set from the good folks there, and in return I sent them Cinnamon Roll cookies. Another fair trade, I would say!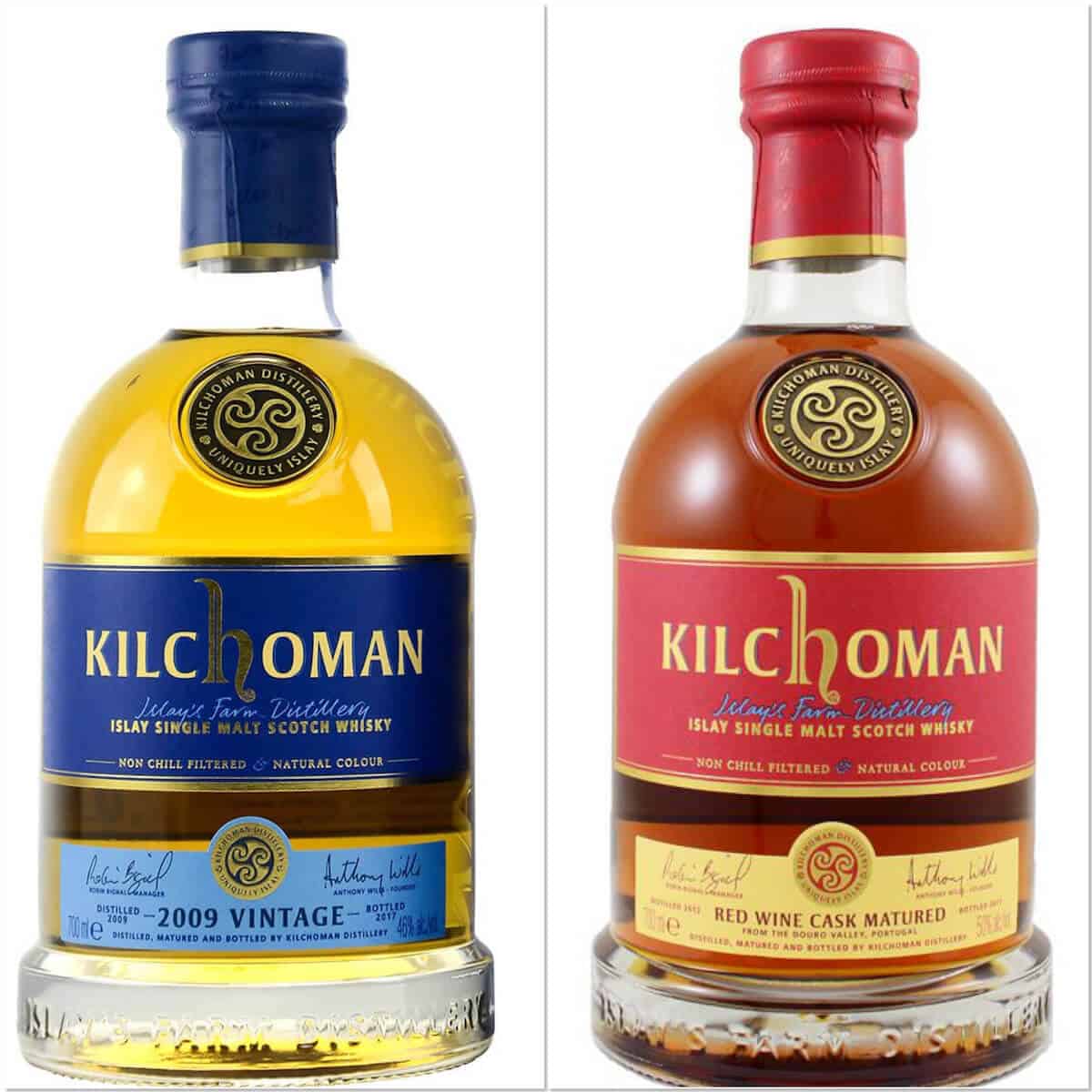 Kilchoman 2009 Vintage and Red Wine Release Samples
From ImpEx Beverages, December, 2017
Kilchoman 2009 Vintage
46%ABV
Tasting Notes
Nose: Smoke, iodine and ash, honey, light oak, hay and sunshine (a lightness to it)

Taste: Highly sulphuric, light menthol, intense black pepper, light creamy body that's overshadowed by the iodine and ash

Finish: Medicinal, the flavor doesn't linger, fades sweetly to a light ash that just lays there

Comments: An interesting expression…it has a lot of smoke but the body and finish are light and soft; with water, the smoke is mellowed just a bit is still fairly strong
Kilchoman Red Wine Release
50%ABV
Tasting Notes
Nose: Initial medicinal smoke, cooked fruit underneath, some buttery notes

Taste: All iodine smoke all the time, but soft and easy; there's a eucalyptus quality (almost like Vick's VapoRub), tannic astringency, Black cherry undercurrent, medium, not oily

Finish: Soft smoke curls through the flavor, the heat remains in the back of the throat, white pepper lingers

Comments: This dram has complexity...the beach bonfire smoke is pleasantly competing with the red wine flavors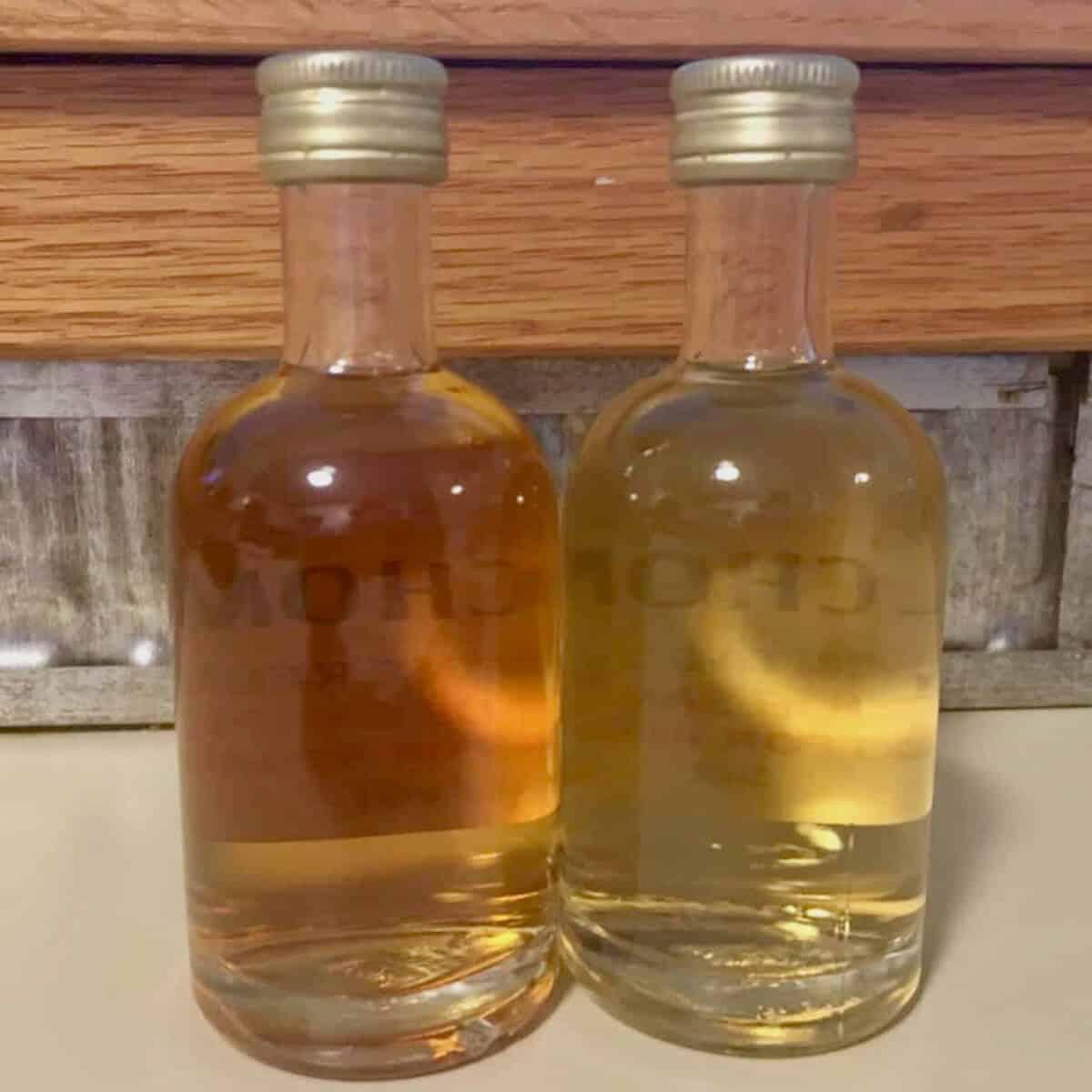 Final thoughts
Both these new releases are worthy additions to Kilchoman's already impressive lineup of expressions. They represent the best of what Islay has to offer, beachy smoke and soft grains. The barley-to-bottle concept really speaks to my soul about keeping things local and natural.
Hopefully someday I'll be able to visit the distillery and express my appreciation in person. For now, thanks Anthony for showing us the way back to the basics.
Slainté! L'chaim! Cheers!
Tammy