Glendalough Irish Whiskey surprises and delights. It breaks the rules of Irish whiskey, from double distillation to barrel aging. It's a fine lineup to have your expectation of Irish whiskey unpended!
Sometimes I feel that I'm playing catch-up when I go to a tasting, that everyone there has a leg up on me.
They know about scotch and bourbon and rye and how they're made, know what the difference between a pot still and a Coffey still is. You get the picture.
However, I've been learning a lot, trying to pay attention when I go to a tasting, keeping my eye, ears, and taste buds open. Trying Glendalough Irish whiskey tested that notion, and then some!
Misconceptions! I got a few...
I thought I knew a thing or two about Irish whiskey from tastings I've attended previously.
For instance, I thought that one of the characteristics of Irish whiskey was that it's triple distilled, yielding a softer, delicate spirit. When I tasted the expressions from the Midleton Distillery and Tullamore D.E.W., that's exactly the impression I got. I had only had single malt scotches and bourbons up to that point, so the Irish whiskies definitely had a lighter tone to them.
If scotch was the liquid version of wool, and bourbon was the liquid burlap, then Irish whiskey was liquid lace, that is something to sip on a porch swing as a summer's day slipped into evening.
I've since tried whisky from other parts of the world (like Japan, India, and Taiwan), but Irish whiskey still held that initial impression for me. So you can imagine my surprise when I went to the Glendalough tasting at Gordon's DTX.
A different kind of Irish whiskey
First, I was surprised that these expressions from Glendalough had lots of body to them, not light or delicate at all. There were many layers of flavor, a chewiness to them that reminded me of the single malts I have grown to appreciate.
Then I asked about whether these whiskies are triple distilled, and the answer was no, they are double distilled. And here I thought that triple distillation was the hallmark of Irish whiskey.
Another illusion shattered.
I think I'll just stop babbling on and let you read my tasting notes now.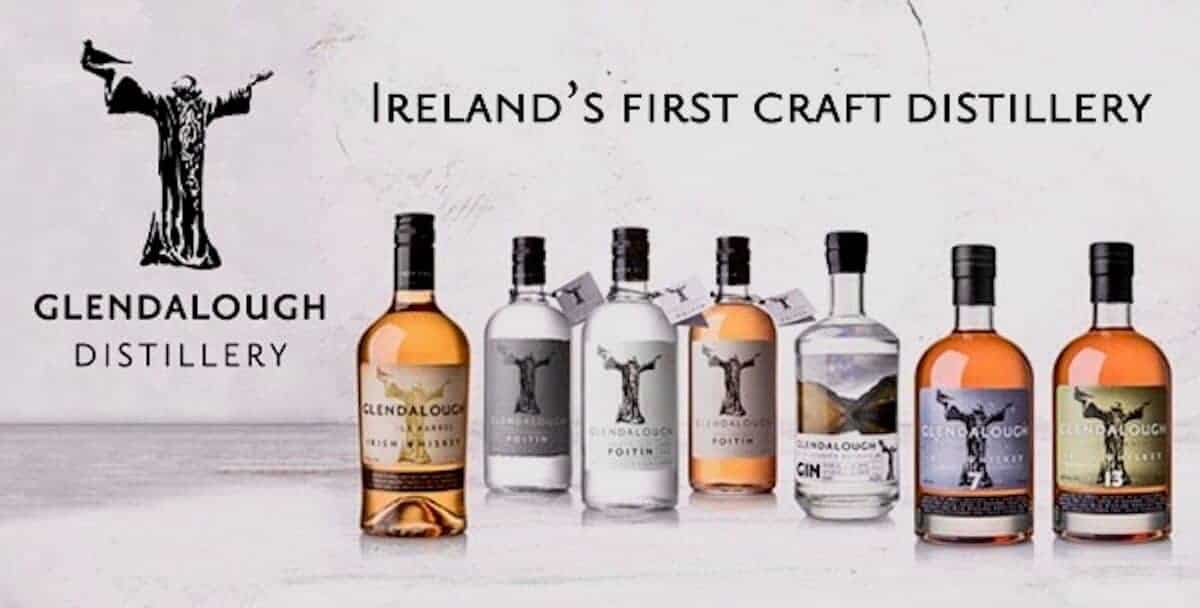 Glendalough Irish Whiskey tasting
Gordon's DTX, May 24, 2017
Glendalough Double Barrel Single Grain
42%ABV, Coffey still, single grain malted barley and corn aged in New American Oak and Oloroso sherry
Tasting Notes
Nose: green apples, cream (milk), pine

Taste: medium body, chewy, lightly sweet, greenish, light fruit, raisins

Finish: ginger rises, trails off

Comments: surprising at the body...expected light, got a mouthful, lots of interesting flavors (my previous ideas about Irish Whiskey upended just then)
Glendalough 7yr Single Malt
46%ABV, Single malt barley, double distilled, pot still
Tasting Notes
Nose: caramel and fruit, apricot, butter

Taste: oily and thick, butterscotch, pine at the end, chewy

Finish: pine lasts, finish fades slowly

Comments:  "Green" flavor, quite interesting – this was a close second for me
Glendalough 13yr Single Malt
46%ABV, "Best Irish Whiskey in the world"
Tasting Notes
Nose: pineapple, brown sugar

Taste: lot of body, roses(!), green grass and trees, complex, lots of layers

Finish: menthol at the end, thick until the end, wood influences

Comments: Very good – I liked the best of the lot
Glendalough Mountain Strength Poitin
60%ABV, Pronounced "po-cheen", made since 584AD, no oak aging
Tasting Notes
Nose: Light rubber

Taste: tastes faintly like rubber, thick, not to sip, some green notes, doesn't taste like "lace" - like oaked Irish whiskey…bare, unornamented with flavors

Finish: fades fast

Comments:  Made with malted barley & sugar beets it's described as Irish "moonshine"; Probably good as a mixer, not really to sip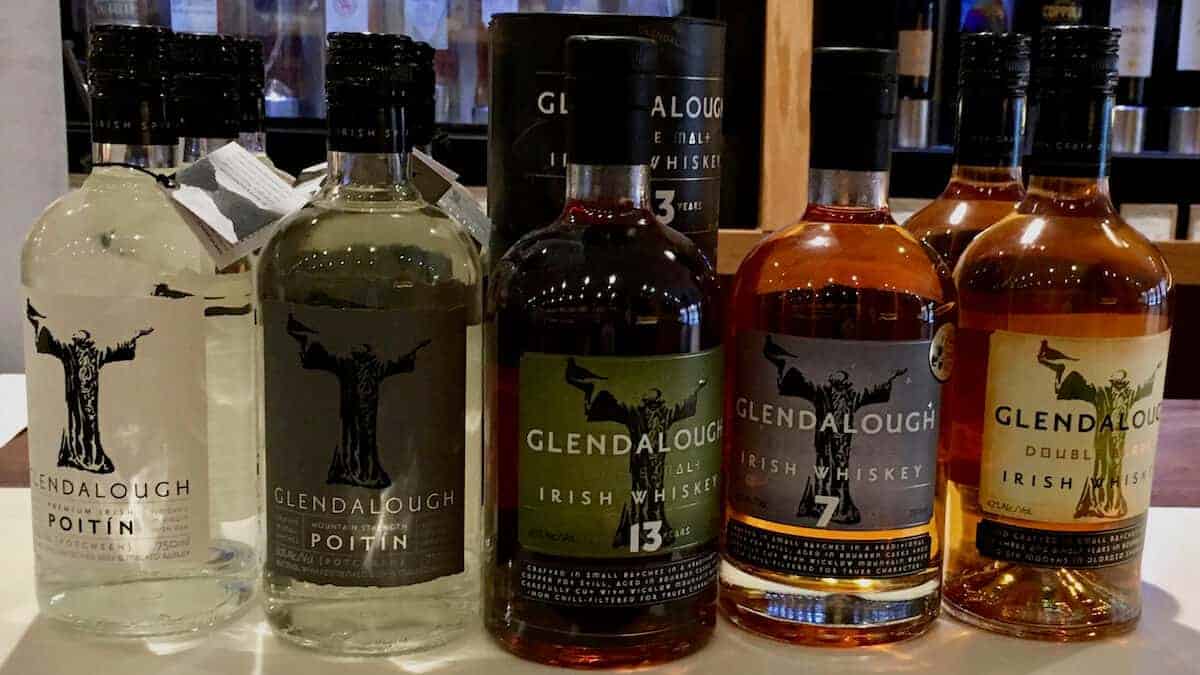 Final thoughts
Okay, so one thing I've taken away from this tasting is that I like oak aging. The Poitin was like the vodka or aquavit of the lot, clear and mostly tasteless. It definitely packs a punch, but it's not something I would sip.
The rest of the lineup are quite good, surprising, and satisfying. They're good for anytime sipping (especially the 13-year-old), and I'd put them in my scotch/bourbon rotation.
What a great way to have my expectations upended!
Slainté! L'chaim! Cheers!
Tammy
Related Tasting Notes
Whiskey can be found all over the world, and it has such a rich and diverse array of flavor profiles and distinct characteristics from which to choose. Here's where you can find an Irish whiskey I've reviewed. Cheers!