The Isle of Arran distillery produces a fine array of scotch in their Arran Malt Collection, a lineup that celebrates its "Scotland in miniature" location.
Scotland in Miniature, that's how the island of Arran, off the southwest Scottish coast, is described.
With highlands, lowlands, and a beautiful coastline, Arran has a lot to recommend it for a visit. The fact that the Isle of Arran (the sole distillery on the island), produces The Arran Malt collection, an exceptional lineup of scotch, just enhances the reasons to head there for a vacation.
Small island, big flavor
Arran used to house numerous illicit stills that produced high quality spirit, but they couldn't compete with the mainland and eventually closed.
Isle of Arran is the first distillery on the island in over 160 years. Opened in 1994, Isle of Arran has been slowly turning out whisky.
Now they have a range of ages and expressions to offer with a soft and salty quality to them, think of a much calmer ocean influence that the Orkney or Islay distilleries like Highland Park or Ardbeg.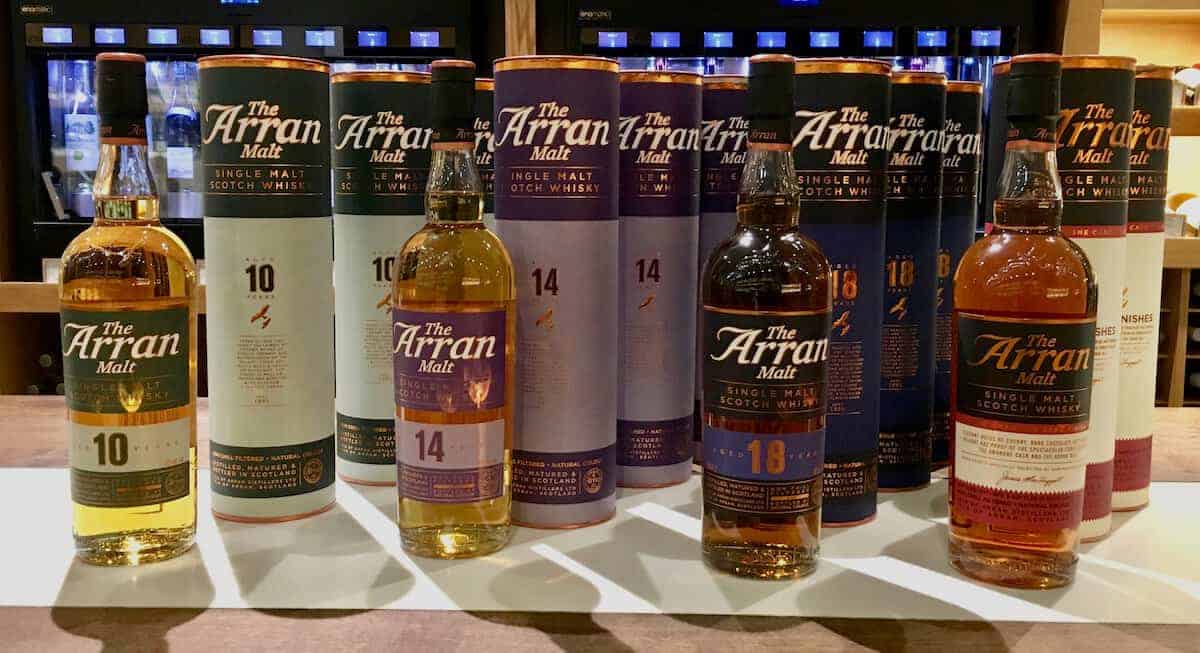 Arran Malt Collection Scotch Whisky Tasting
At Gordon's DTX, November 14, 2018
Arran Malt 10yr
46%ABV
Tasting Notes
Nose: caramel, apples, hint of pineapple and cinnamon

Taste: starts with caramel apples, flash of leather, light and bright body

Finish: doesn't linger, light sea breezes at the tail end

Comments: the taste flashes through its flavors rapidly and surprisingly
Arran Malt 14yr
46%ABV
Tasting Notes
Nose: menthol, pine, light brown sugar, vanilla cream

Taste: soft, salted caramel sauces, light baking spices

Finish: salt lingers long

Comments: softly spiced, quite interesting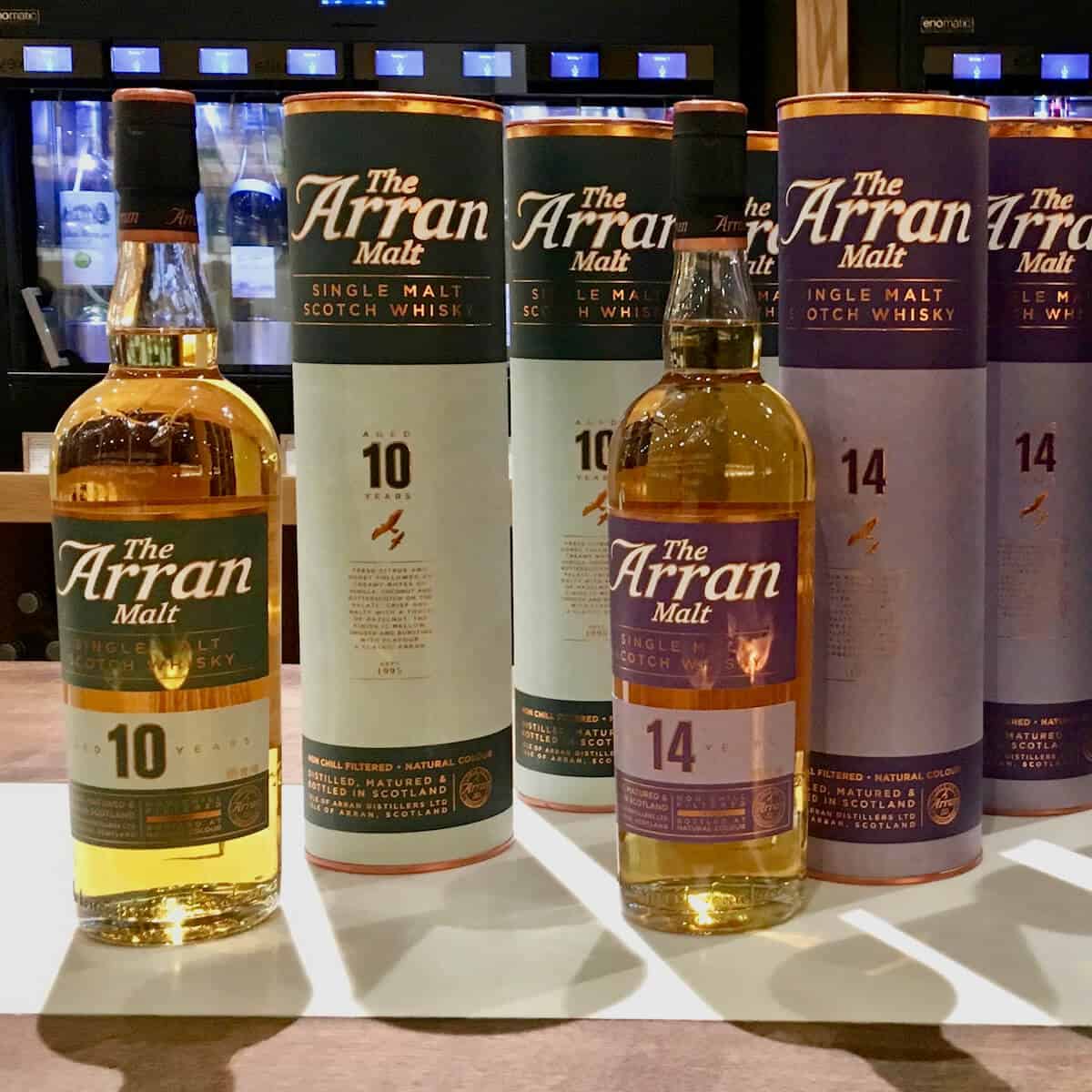 Arran Malt 18yr
46%ABV
Tasting Notes
Nose: caramel toffee, herbal, vanilla, light pears

Taste: cream, oily, sea breezes, eucalyptus

Finish: fades salt and vanilla

Comments: the salty quality at the end is a nice contrast to the sweet start
Arran Amarone Cask
50%ABV
Tasting Notes
Nose: black cherries, pine on the sea, light raisins, caramel underneath

Taste: starts oily and thick, sweet caramel, dark chocolate

Finish: sweet fades to menthol, then ends with salt

Comments: has lots of layers, dark chocolate and cherries are so good together!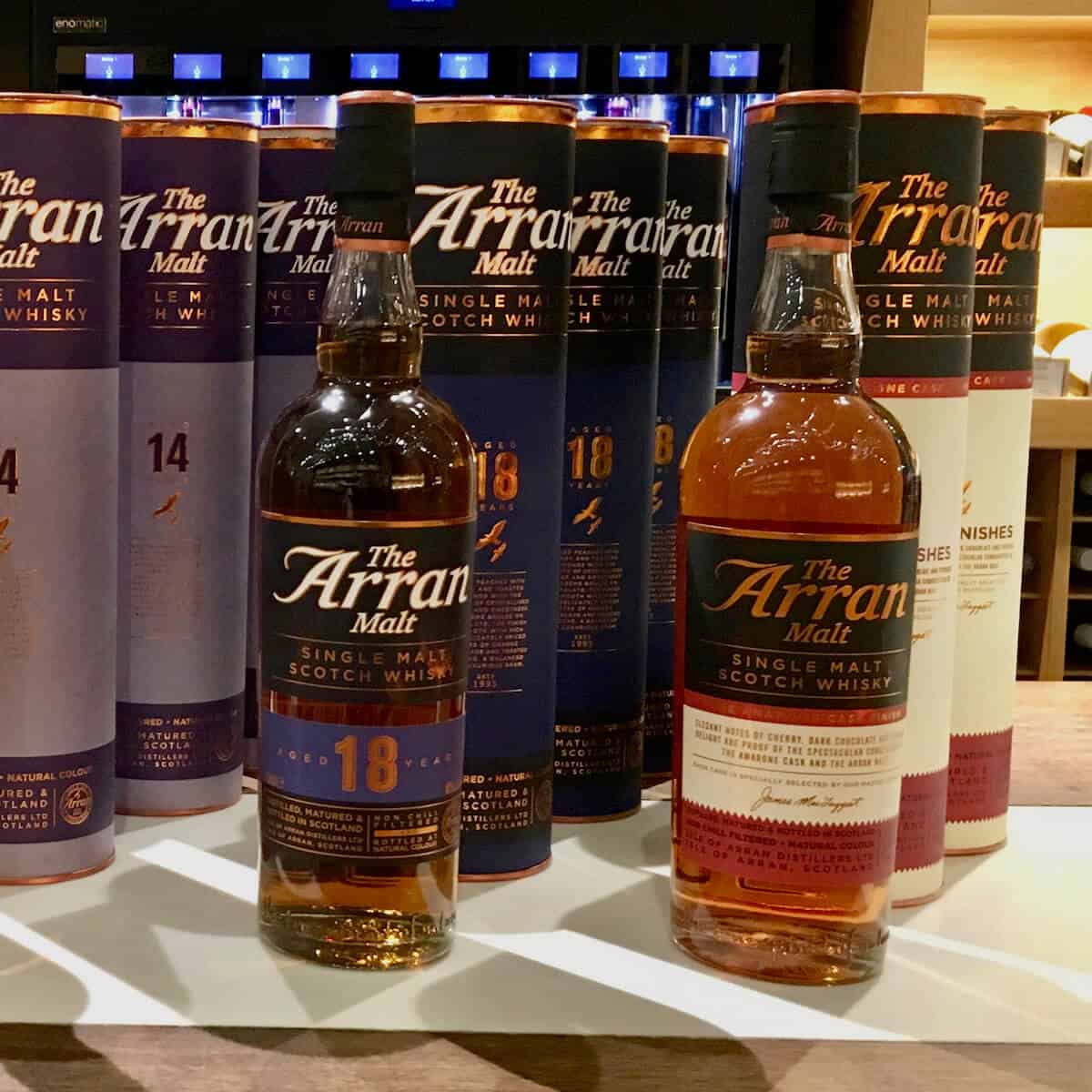 Final Thoughts
If you want a sense of what it's like to tour Arran, Anne Gavin (one of my fellow bloggers at OutlanderCast.com) described her journey in a series of articles called The Scotland Diaries.
If you want soft, beachy, yet complex scotch, any one of the Arran Malt collection choices will deliver. Either way, a real or virtual visit to Arran will be sure to please!
Slainté! L'chaim! Cheers!
Tammy
Related Tasting Notes
Scotland's whisky regions have such a rich and diverse array of flavor profiles and distinct characteristics from which to choose. Here's where you can find a scotch I've reviewed based on its region. Slainté!