The Loch Lomond Single Malt Scotch lineup is full of complex flavors, so when sampling a taste, everyone's experience is going to be unique to them. My tasting notes differed from the "official" version, and maybe yours will as well!
I admit it freely…before I discovered Outlander, I knew nothing about Scotland and even less about scotch.
(Wait, can you know less than nothing about something? Negative knowledge? Maybe knowledge flows out through your ears? Ok, my head is starting to hurt).
Loch Lomond whisky? Not on my radar. When I thought of Scotland, Loch Lomond (the song, not the lake, or loch as the case may be) came to mind. "Oh, I'll take the high road, and you'll take the low road, and I'll be in Scotland before ye…"
(Ok, you don't want me to sing, or even write about singing, trust me.)
That song jumps into my head at the oddest time (it's such an ear worm), especially when I'm hiking and there are 2 paths. I'm weird that way.
Anyway, when I heard that the Loch Lomond Distillery was coming in for a tasting at Gordon's DTX, in popped that song. I swear, it's involuntary!
Loch Lomond Whisky (not the song)
Luckily, Forbes McMullin Jr, the VP of Sales - US for the Loch Lomond group, led a tasting that quickly added something else for me to associate with that famous loch, a pleasant line up of scotch.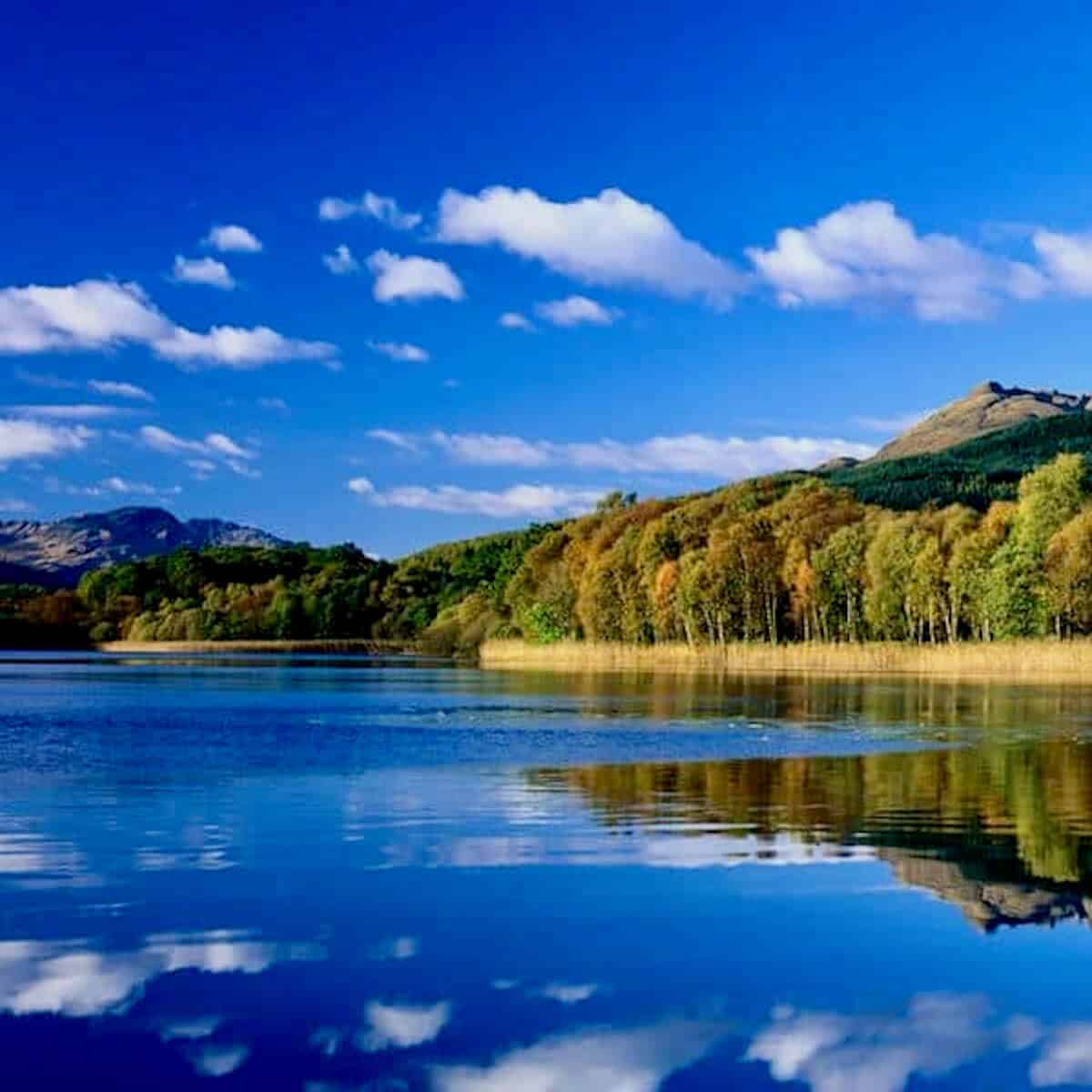 Yay! Gordon's introduced them thusly, "The second and current Loch Lomond distillery was founded in 1964 by the former owners of the Littlemill distillery.
Although the original Loch Lomond distillery and brand dates back to 1814, it was closed at an unbeknownst date to us since record keeping was so poor back then. The legend of this original distillery and style of whisky lives on through the Loch Lomond and Inchmurrin brand."
Official vs unofficial tasting notes
Forbes handed out tasting notes for the lineup and I found the specific write-ups for each expression on the Loch Lomond website.
I thought it would be interesting to see how my impressions agreed with (or totally missed on) the "official" observations (the italicized bullet points below). Just note that their comments are very thorough and I'm...err...not.
Am I up for the challenge? Are you? Well, here goes…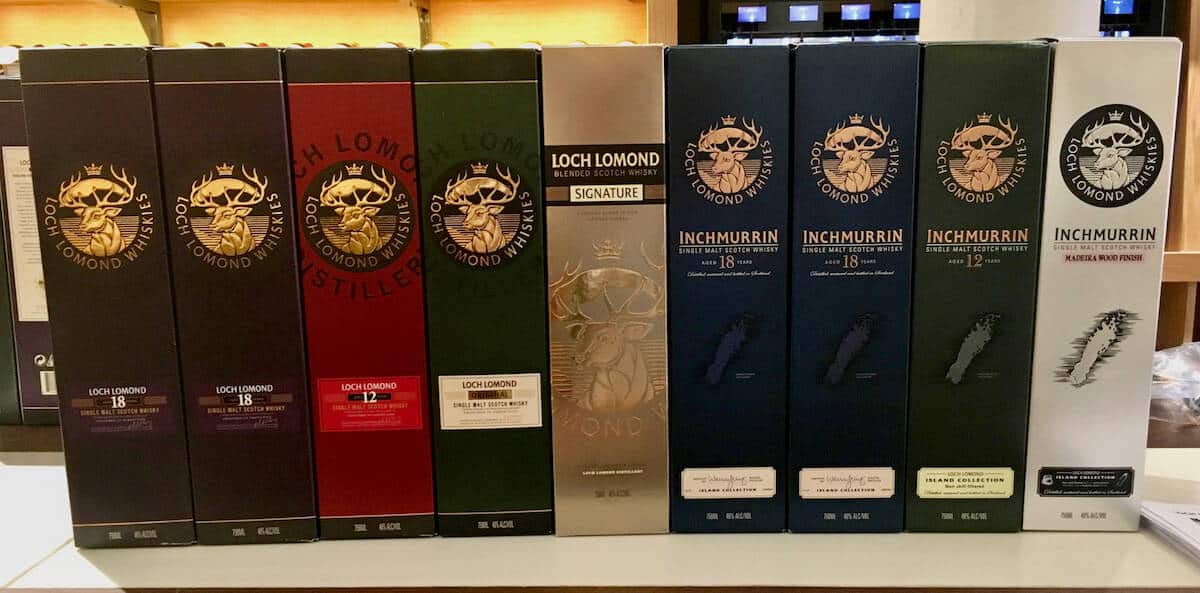 Loch Lomond Single Malt Scotch Whisky
At Gordon's DTX, presented by Forbes McMullin, Jr., June 28, 2017
Loch Lomond Signature Blended
40%ABV
A deluxe blended whisky, which after a long and slow maturation, is then married and conditioned in our 100 barrel cask Solera which combines Oloroso Sherry casks and recharred American oak

Tasting Notes
Nose: floral, honey, vanilla, latent peat underneath

Very aromatic, fortified wine-style nose. Plump rich sultana with subtle but vinous sherried tinges. Not overpowering but clear and direct. Almost a smoky quality once the darker fruit notes subside.

Taste: peat at end, med body, cream and toffee

A surprisingly malty firm palate. This structure remains throughout but with layers of ripe pears with cinnamon, ginger and dark sugar notes, each taking their turn to appear as the palate develops. Mild hints of dried fruits finish this off. The maltiness is chewy in quality and effect.

Finish: peat softly rises, white pepper lingers

On the finish the dried fruit notes take on an almost blackcurrant tone, more astringent, the sweetness curbed by notes of lemon tartness towards the end.

Comments: If I wanted a blend...this would be good one to have
Loch Lomond Original Single Malt
40%ABV
A single malt scotch whisky aged in oak with a distinctive background character with a hint of smoke and peat.
Tasting Notes
Nose: strawberries, dried fruit, vanilla, pine

First impressions of dark, warm leather that then builds into a more Highland heathery character. These darker notes gradually give way to a sweeter, malty presence. All of this aromatic richness concludes with lighter and more subtle wood notes just becoming evident at the close.

Taste: cinnamon love to start, chewy & oily, some dryness, mildly smoky

A pronounced burst of malt on the tongue with appetizing sweet cereal notes building over time to give an almost creamy texture to the palate. Mid palate there is a pronounced nuttiness, the texture and flavour of brazil nuts. Finally a slightly astringent citrus note appears fleetingly in the background.

Finish: butter & creaminess, cloves linger

The citrus of the palate subsides and the finish becomes more conventionally sweet. Hints of dark molasses develop into a darker sweeter conclusion with faint hints of citrus peel offsetting the general rich and sweet notes.

Comments: nice entry point, I like it
(This is getting a bit ridiculous!)
Loch Lomond 12yr Single Malt
46%ABV
Aged in three types of cask - bourbon, refill and re-charged
Tasting Notes
Nose: fruit, cream, green

Crisp green apple, ripe pear and refreshing citrus lemon with background notes of golden cereal.

Taste: more warm spices, get a bit of grass, lots of body, thick

Orchard fruits and lemon meringue. The deep fruity character of pear lead into citrus lemon, vanilla meringue and light biscuit sweetness.

Finish: pepper rises up & slowly lingers

Medium length with gentle wood smoke and a lingering peaty tang.

Comments: stronger than the original, more of a hit
(I think I'll stop now. You can look the rest up here if you're so inclined)
Loch Lomond 18yr Single Malt
46%ABV
Non chill-filtered; Matured in Oak barrels to bring out the sweeter character of the wood with a subtle characteristic hint of peat and smoke ensuring a well balanced finish.
Tasting Notes
Nose: candy, almost menthol, butterscotch, a whiff of pineapple

Taste: lighter than the last, more grass, caramel

Finish: doesn't linger, fades to light caramel

Comments: better than the 12, softer
Inchmurrin 12yr Single Malt
46%ABV
Non-chill filtered; Aged in three hand selected types of cask - bourbon, refill and recharred

Tasting Notes
Nose: bananas, strong caramel, vanilla

Taste: tropical fruit, then comes into a strong pepper

Finish: pepper lingers long and strong

Comments: I like it as an opening dram
Inchmurrin 18yr Single Malt
46%ABV
Non-chill filtered; Has a strong oak character, with hints of summer grass, tropical fruit and zesty citrus notes.

Tasting Notes
Nose: bananas, pineapple, Caribbean

Taste: char, smoke, tropical, thick and chewy

Finish: pepper all the way, char comes up

Comments: pineapple on a grill, my favorite of this line up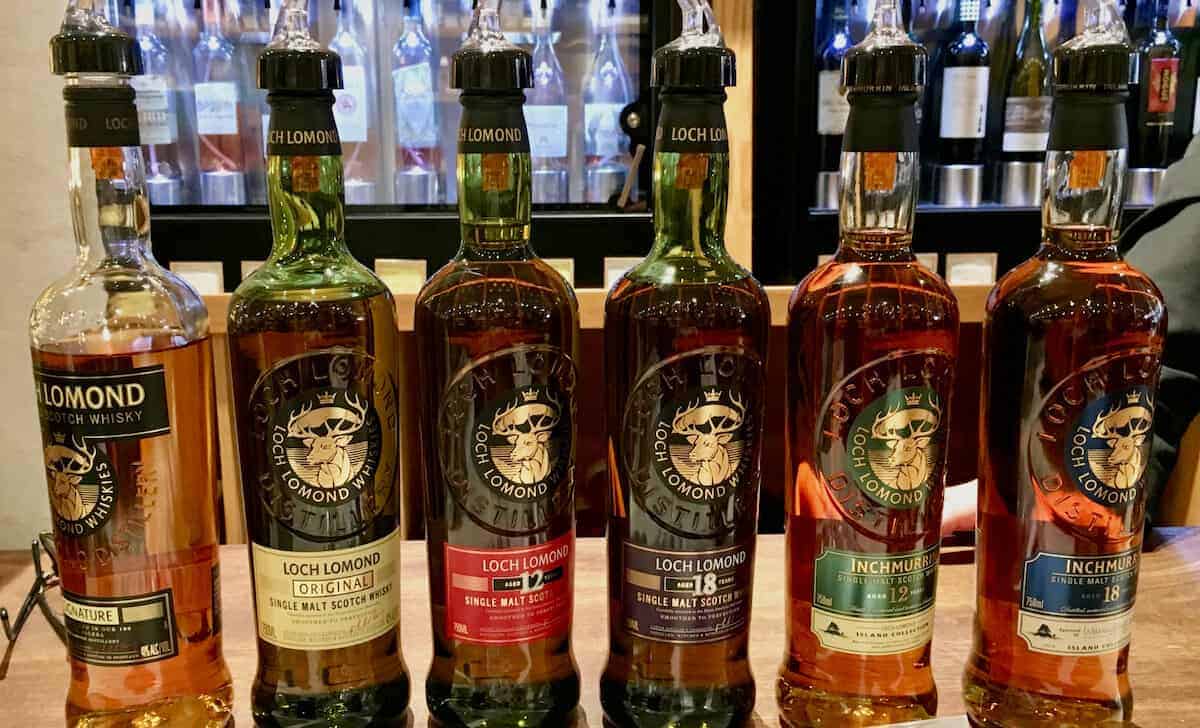 Final thoughts
So that was embarrassing. How are the descriptions so different? And how are they able to have complete sentences? In my defense, I'm trying to identify descriptions over a couple of minutes while socializing with friends. I can't be rude, after all!
Actually, one of my good friends keeps telling me that everyone's palate is unique, so my experience with each expression will be different than yours, Forbes', and these professionals'.
Let's go with that, shall we?
Slainté! L'chaim! Cheers!
Tammy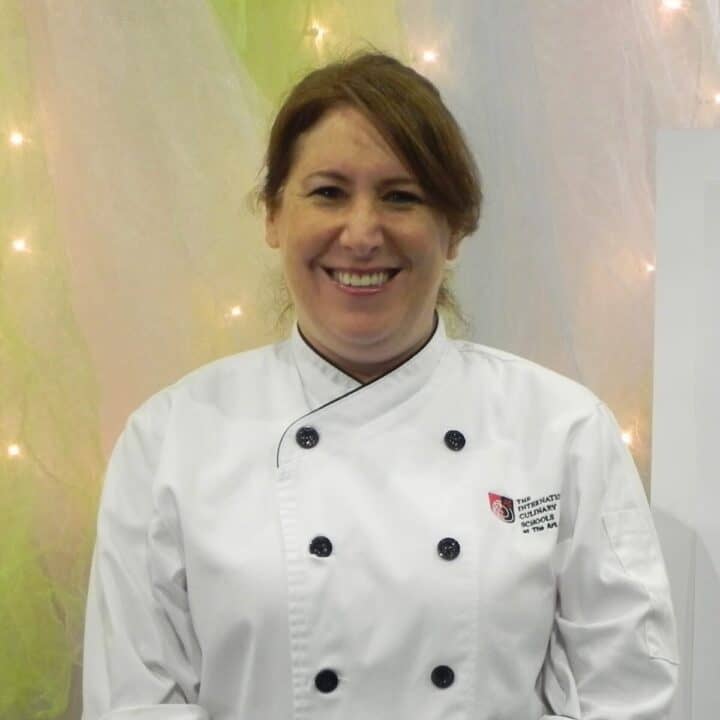 I hope you like this review! If you tried the expressions or have a question, I'd love for you to leave a comment below. Thanks!
SaveSave
SaveSave